ICYMI | #82
Grundeinkommen | Gaza | Exist Palestine
By Staff
Our weekly roundup of the stories you may have missed.
Grundeinkommen
The campaign for a universal basic income trial in Berlin is into its final month. Expedition Grundeinkommen needs 240,000 signatures by September 5th to trigger the state-financed 3-year study, which will look into the effects of universal basic income on equality, lifestyle and mental health for 3500 Berliners. Check out IG:@expedition.grundeinkommen for more information, including how and where you can add your name to the petition.
Gaza
At least 44 Palestinians – including 15 children – have been killed in the latest Israeli attack on the besieged Gaza Strip, with hundreds more injured. A fragile ceasefire has been in place since Sunday, after a series of deadly airstrikes. More civilians are likely to suffer as the Israeli bombardment exacerbates the humanitarian crisis in Gaza, with fears that medical services could come to a halt on Tuesday due to a lack of electricity.
Reproductive Rights panel
Refuge Worldwide's Dina Elsayed was joined by reproductive rights activist Mohana Kute and Chriss Njesh (AKA Natural Girl) from Women in Exile in this live panel discussion to explore the implications of the groundbreaking decision by the US Supreme Court to overturn Roe v. Wade in the US, Germany, and beyond. 
Neukölln
The trial against the alleged main perpetrators of a series of right-wing extremist attacks in Neukölln will begin on August 29th. Die Linke Berlin politician Ferat Kocak (@der_neukoellner) expressed his shock at having his request to appear as a joint plaintiff in the trial denied, after the judge claimed that Kocak suffered "no serious consequences" from the attacks. Kocak was the victim of an arson attack which targeted his car and family home in 2018. 
Sea Watch
In a "victory" for Sea Watch, the European Court of Justice has ruled that ships involved in search-and-rescue work cannot be seized on suspicion of being overloaded by national maritime authorities. Sea Watch is a non-profit initiative focused on rescue missions in the central Mediterranean sea. The ruling means that port authorities can no longer arbitrarily detain search-and-rescue ships that have taken on more passengers than their legal limit.
Hawaii
RIMPAC, the world's largest international maritime warfare exercise, concluded last week. Some 25,000 military personnel from around the world had gathered in Hawai'i to simulate violent war games, The Slow Factory reported. According to the non-profit, the water crisis in Kapūkakī/ Red Hill is still ongoing, as traces of jet fuel contamination were detected even though the US Navy deemed the water safe to drink last April. Follow @theslowfactory to learn more about O'ahu's battle for clean water.
Italy
Italy's far-right parties are stoking racial hatred against refugees ahead of September's election, which a far-right coalition is expected to win. Matteo Salvini, leader of the League party, has been targeting what he calls 'fake refugees', declaring 'Italy is not the refugee camp of Europe. This is shameful.' Last month, a Nigerian man was murdered in broad daylight on a busy street in Civitanova Marche, surrounded by onlookers, an incident that police are denying was racially motivated.
Myanmar executions
Myanmar's military-led government executed four political prisoners on July 26th in a move that has spiked tension following months of violent protests, after the government seized power from democratically elected leader Aung San Suu Kyi. Neighbouring nations have strongly criticized the hangings, and the UN has been firm about the "blatant violation" of a person's "right to life, liberty and security." Due to its failure to comply with the peace process, the current government of Myanmar has been banned from attending ASEAN meetings. 
BLACKNUSS!
Refuge resident Ghostpoet will be debuting a new project at Kampnagel festival in Hamburg this weekend in collaboration with artist/researchers Obaro Ejimiwe and Luiza Prado. The interdisciplinary installation will showcase stories of Afrodiasporic knowledge, migration, resistance and joy. In addition, Ghostpoet will be curating a club night on August 20th featuring KMRU, dumama + kechou and more.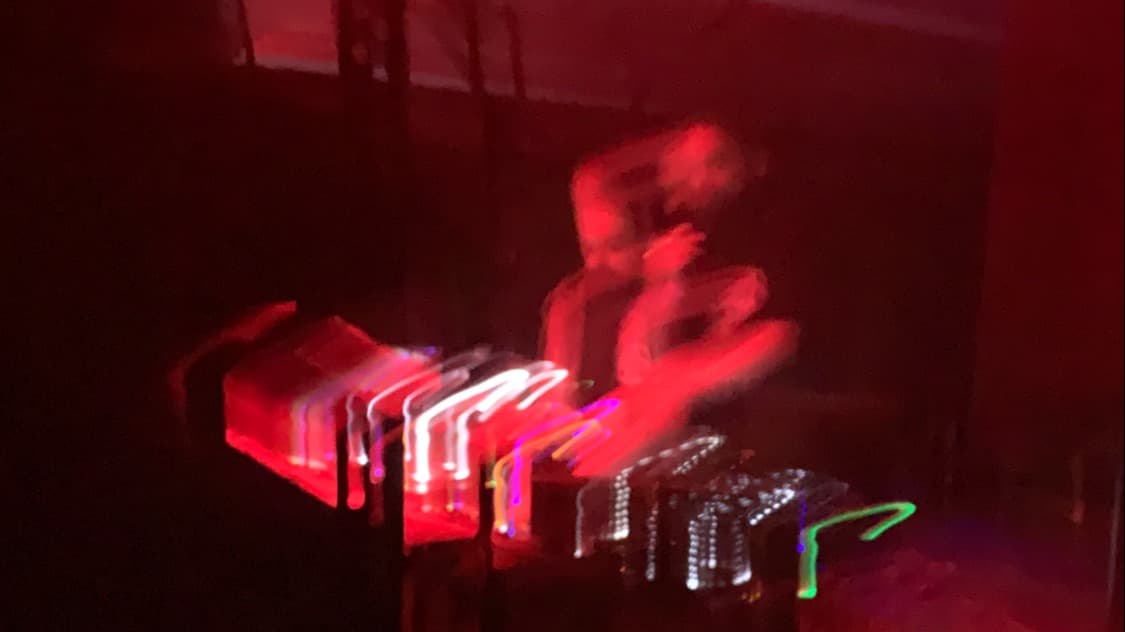 EXIST
On August 20th, we are hosting the first Berlin edition of Exist Palestine, a festival that promotes solidarity and forges connections between artists, musicians, DJ's and curators from Palestine and around the world. Join us at Oona bar or tune in live for a day of music, installations and talks featuring Exist extended family Bint Mbareh, Ciarra Black, Dirar Kalash, Falyakon, Kujo, Oldyungmayn, Odai Masri, Sainte Marine, Sarah Risheq and Refuge co-founder No Plastic.
OONA - Apple Creative Studios showcase this week
The mentees of our four-week radio programme are taking over our airwaves this weekend to showcase their new skills. Over the course of a month, young mentees from marginalized communities took classes in DJing, audio editing, interviewing and much more.