About Refuge
Refuge was started as a fundraising platform working in solidarity with grassroots and non-profit organisations. In January 2021 we launched Refuge Worldwide, a new radio station to amplify the music and issues that we care about, broadcasting 24/7 from Weserstraße 166, (12045 Berlin Neukölln).
Since 2015, among others, we have worked with a young women's centre, refugee housing support associations, a music school for marginalised persons, social equity groups, homelessness agencies, and a shelter for women and young persons fleeing domestic violence.
From our home in Berlin we now host weekly workshops, training programmes and classes in media, creative fields and mental health. These are free to attend as part of our community outreach. Refuge Worldwide is also involved in a number of collaborative projects around the globe with likeminded collectives, radio stations and activists.
Oona
Refuge Worldwide is located at Oona Bar, in the Weserstraße kiez. The bar acts as a community space and watering hole for our neighbours, the station's residents, visitors and guests. Open to the public, Tuesday-Saturday, anyone can come down and listen to the radio playing live, grab a drink or meet friends and make new connections - we are serving drinks, tea, coffee, natural wine and cocktails until late at night.
Bookings: Everyone connected to the station can utilise Oona Bar for their own events - a record release party, birthday, poetry slam, book reading, live performance or community meet-up. Please note the bar is not wheelchair accessible.
For questions about Oona Bar: laura@refugeworldwide.com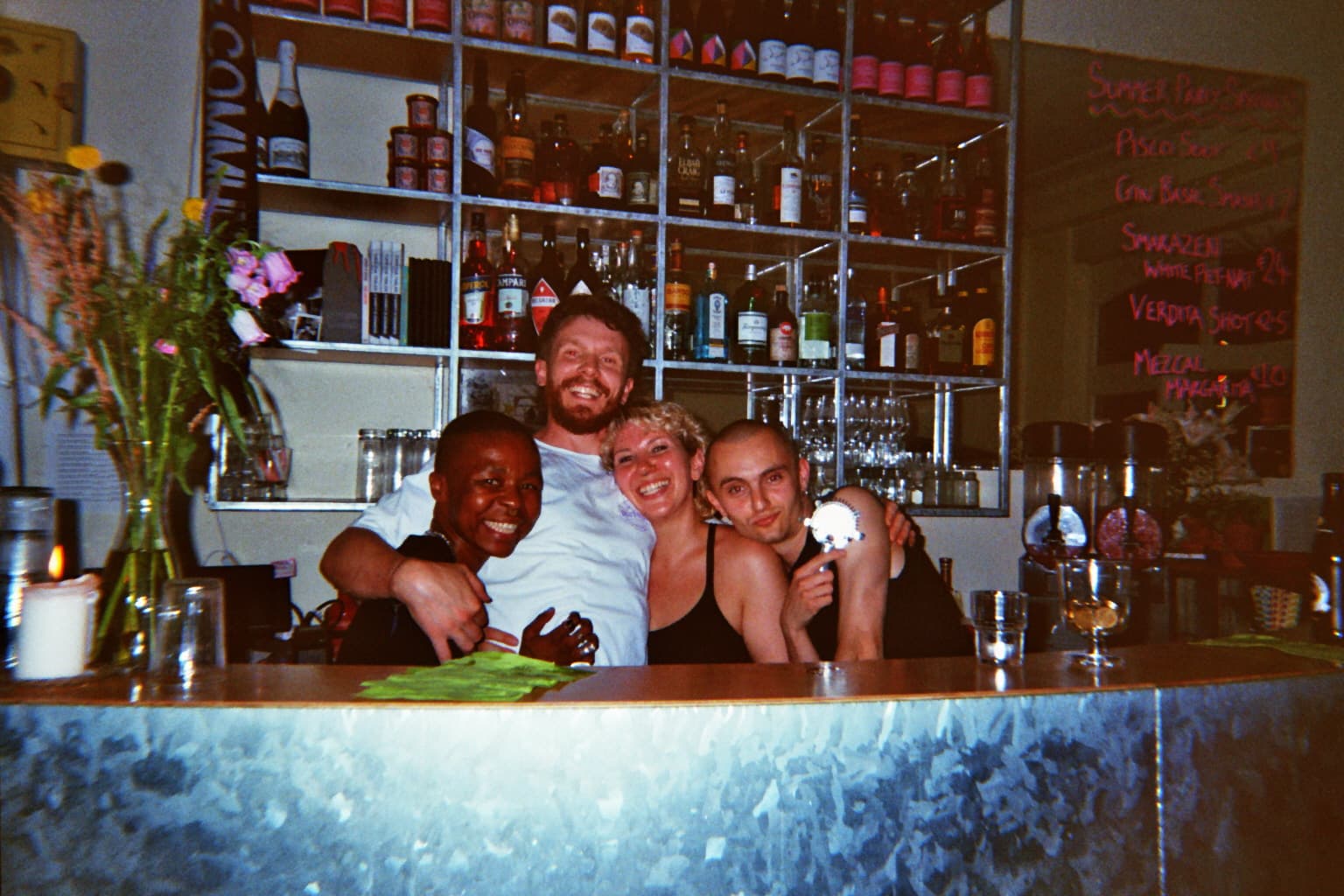 Radio
Refuge Worldwide commits to striving for a gender balanced station, representative of minorities. The station is focused on community-building and creating space / visibility for underrepresented artists. 
We operate a zero-tolerance policy toward racism, homophobia, transphobia, sexism and xenophobia

Intend to work for the benefit of the local area

Host community focused initiatives

Create and allow discourse to flourish

Deliver a diverse and high quality music programme
We are really excited to present a broad range of shows ranging from 100% music-focused programmes, to some that incorporate interviews and debate, to programmes completely dedicated to discussion. The music policy is diverse, from hip-hop to house, new wave to northern soul, reggae to R&B, ambient to jazz.
Contact us on hello@refugeworldwide.com
The Team
The station team produce a diverse range of radio shows, training courses, media and live events. Refuge Worldwide combines international and local artists, as well as platforming newcomers and persons from marginalised communities.
Contact
George Patrick - Co-founder
Richard Akingbehin - Co-founder, Programming (richard@refugeworldwide.com)
Gaby D'Annunzio - Head Of Education (gaby@refugeworldwide.com)
Laura Vargas - Venue Manager
Max Graef Lakin - Content Manager (max@refugeworldwide.com)
Leona Ojake - Creative Producer
Graeme Bateman - Production Manager
Nicky Böhm - Community Development
Oscar Atanga - Project Coordinator
Freelance Writers:
If you would like to contribute to our news/editorial platform, writers from all experience levels are encouraged to pitch article ideas. We are interested in interviews and reports related to activism and culture in Berlin and beyond, as well as opinion pieces from writers or activists who would like to promote their campaigns. Please send pitches to: max@refugeworldwide.com.
Press Coverage
- Crack
- Electronic Beats (Best Radio 2021)
- DJ Mag
- Kaltblut
- Groove
- The Wire
Partnerships / Supported By
1UP // ADAM Audio // AIAIAI // Berghain/Panorama Bar // Big Dada // #BIKEYGEES // Carhartt WIP // Crack Magazine // CTM Festival // Edwin // eno audio // FoundationFM // Frauenzimmer // GALA Festival // HKW // Lilipad // Melt! // Nike Jordan Brand // Open Music Lab // PioneerDJ // Quartiermeister // Radio Zaatari & 7Hills // Resident Advisor // Savvy Contemporary // Schilleria // Sleek Mag // Sonar Lisboa // Today at Apple (Creative Studios) // Turning Tables // Tresor // WeTransfer