ICYMI | #124
Odai Masri | France Riots | Berlin Austerity
By Staff
Our weekly roundup of stories you may have missed.
Odai Masri
We are devastated bsy the sudden passing of our dear friend and frequent collaborator Odai Masri. As founder of Exist Festival, label manager, DJ and activist, Odai was an inspiration and friend to all who knew him, a tireless champion of Palestinian culture, and an unswerving believer in music and art as tools for resistance, expression and liberation. Our thoughts are with those closest to him. Rest in peace Odai.
Listen back to Odai's residency to learn more about his life, art and activism, or revisit our interview with Odai from 2022 here.
France riots following police shooting
Nahel Marzouk, a 17-year-old French boy of North-African descent, was killed by police on Tuesday during a traffic stop in the Nanterre suburb of Paris. The fatal shooting triggered five nights of clashes between police and protesters across the country, a stark reflection of widening inequality in France and a disturbing pattern of racist police violence. Since 2020 there have been 21 police traffic-stop shootings in France. The majority of the victims were of Black or Arab origin. 
Austerity in Neukölln
Berlin's new conservative administration has announced a new budget for 2024/25, taking the first step toward a brutal new policy of austerity. In Neukölln, one of the city's poorest districts, there will be huge cuts to addiction and homeless support, funding for schools and waste disposal. The new budget could represent a severe blow to the city's social infrastructure that will hit Berlin's most vulnerable residents hardest.
Estonia legalises same-sex marriage
Estonia's parliament has passed a bill legalising same-sex marriage, becoming the first ex-Soviet country to do so. The new law, which comes into effect in 2024, also means that same-sex couples in Estonia can now adopt children. Same-sex relationships have been legally recognised in Estonia since 2016, but marriage has only been possible between people of the opposite sex. 
UK Rwanda Plan blocked in court
The UK Court of Appeal has ruled that the government's controversial and inhumane Rwanda scheme is illegal. The ruling represents yet another blow to the Conservative government's policy of sending people seeking asylum in the UK to Rwanda to have their cases processed. The scheme which was previously blocked by the European Court of Human Rights and called illegal by the UN. 
Greek Coastguard responsible for Pylos Tragedy?
Multiple survivors of the Pylos boat tragedy have testified to investigators that their fishing boat capsized after the Greek coastguard attached a rope to it and attempted to tow it. Greek officials have denied responsibility and claimed that no attempt was made to tow the boat. Of the up to 800 people on board, only 104 survived, in one of the deadliest disasters in the Mediterranean in years.
Shell oil spill in Niger Delta
Nigerian authorities and environmental rights groups are investigating an oil spill on Shell's Trans Niger pipeline last month that apparently lasted a week before it was contained, posing a severe threat to livelihoods in fishing and farming communities. Shell has been repeatedly taken to court for its record in the heavily-polluted Niger Delta region.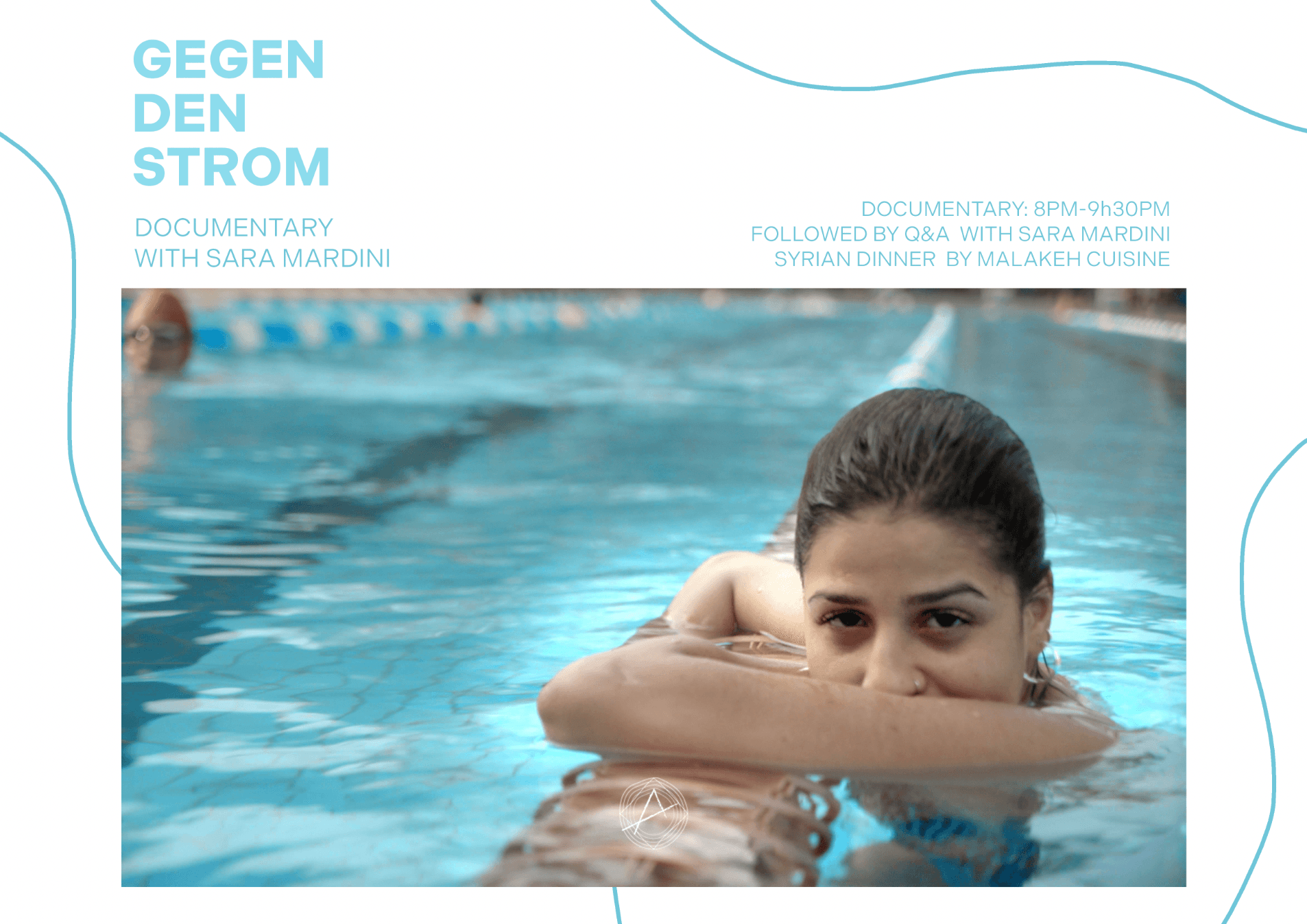 Crossing Borders at Anomalie Art Point
Catch a screening of Gegen den Strom, following the story of criminalised refugee activist Sara Mardini, followed by an exclusive Q&A with Sara on 15 July at Anomalie Art Point in Berlin. The event Crossing Borders: Artistic Narratives of Migration will include two screenings, a one-off group exhibition, food by Syrian Restaurant Malakeh and an after-party. Read more.
Neighbourhood dance at Arkaoda
The next Refuge Worldwide neighbourhood dance is happening this Saturday, 8 July! We head back to our favourite local club, arkaoda, with a massive line-up of DJs from the radio roster including Stillwarley, Sied & MDSM, Akimat, and Dance____98, Nadia Wise & Lupe, Fandango residents Tania & Dave, Katerinha & Njeri, and Nikola.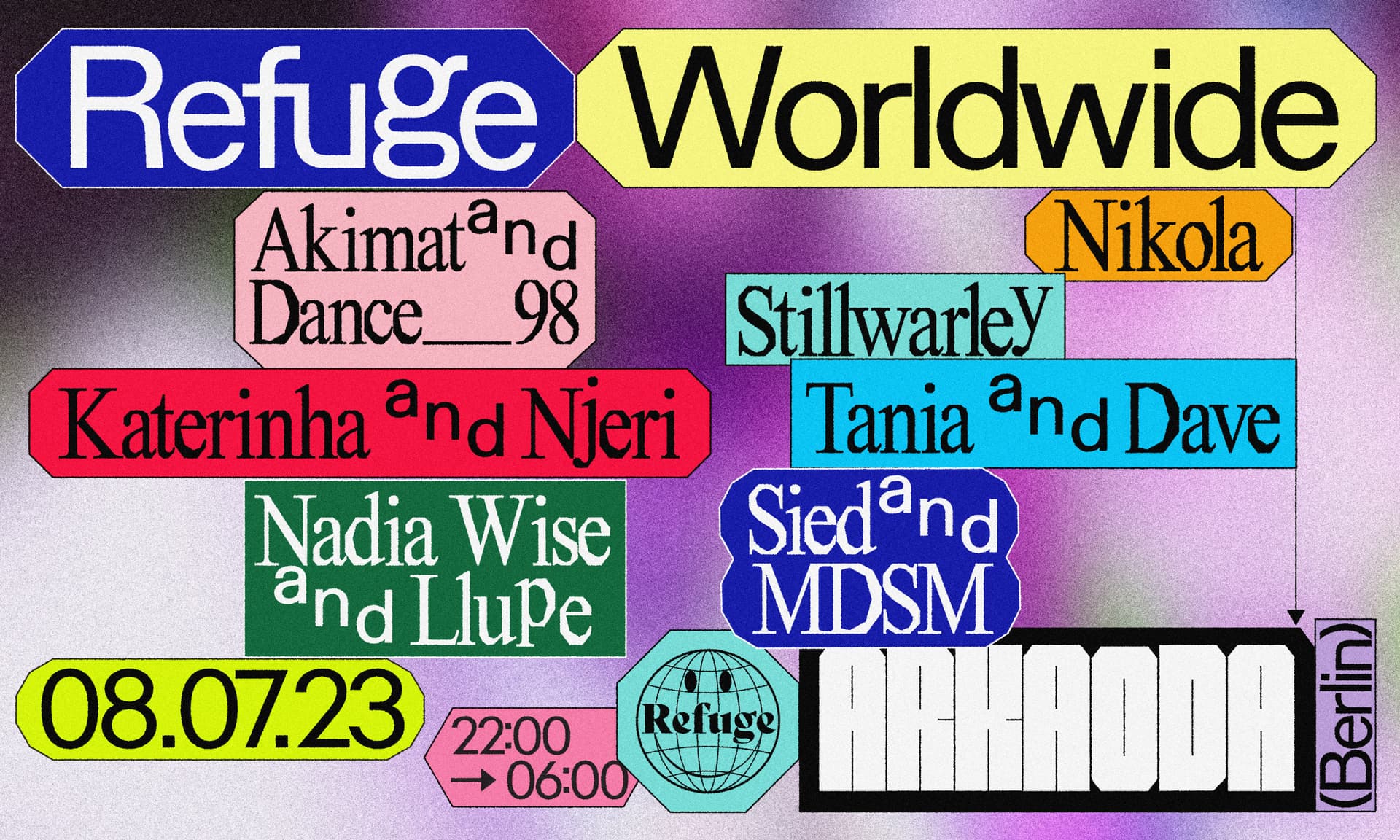 This week on Weserstraße:
Tuesday: DJ Heartbreak, Raf, Richard Akingbehin & Cousin
Wednesday: Sarah Zeryab, Tina & KeyClef, Bridontknow_
Thursday: DHC, Nick Höppner, moe., Shiru & Jan K
Friday: ABIBA, Stillwarley, Sia K S & Kaloussianxa
Saturday: Tangela, Luca Durán, NaN
---
Header image by Kolja Tinkova (@koljaaaaa__)