Odai Masri: Existence Under Occupation
Exist Festival Palestine's founder on family, solidarity and music in the face of oppression.
By Max Graef Lakin
"The objective of Exist has always been to build bridges between Palestine and the international scene, as well as to raise awareness about our everyday reality – to remind people that we exist!"
A cultural activist, organiser and lynchpin for the Palestinian electronic music scene, Odai Masri has been running events in Palestine since 2006. In 2019, he organised the first edition of Exist Festival in Ramallah in the West Bank, to forge links of solidarity between Palestine's fiercely creative and tight-knit community of artists and their counterparts around the world.
Three years later, Exist Festival encompasses a broad creative and political project, an event series that has hosted nights across Europe and the Middle East, a record label, and a diverse and devoted collective that sprawls across national and artistic borders.
On Saturday the 20th of August, 2022, Exist lands in Berlin for the first time, for an all-day takeover at Refuge Worldwide featuring a lineup of the festival's core team and extended family.
A Refuge resident since December 2021, Odai also took on a key role as a mentor at our Aswat Al Raseef project that took place earlier this year. This conversation began in May in Amman, where Odai has lived since 2021, unable to legally return to Ramallah, a city to whose musical culture he has been so central.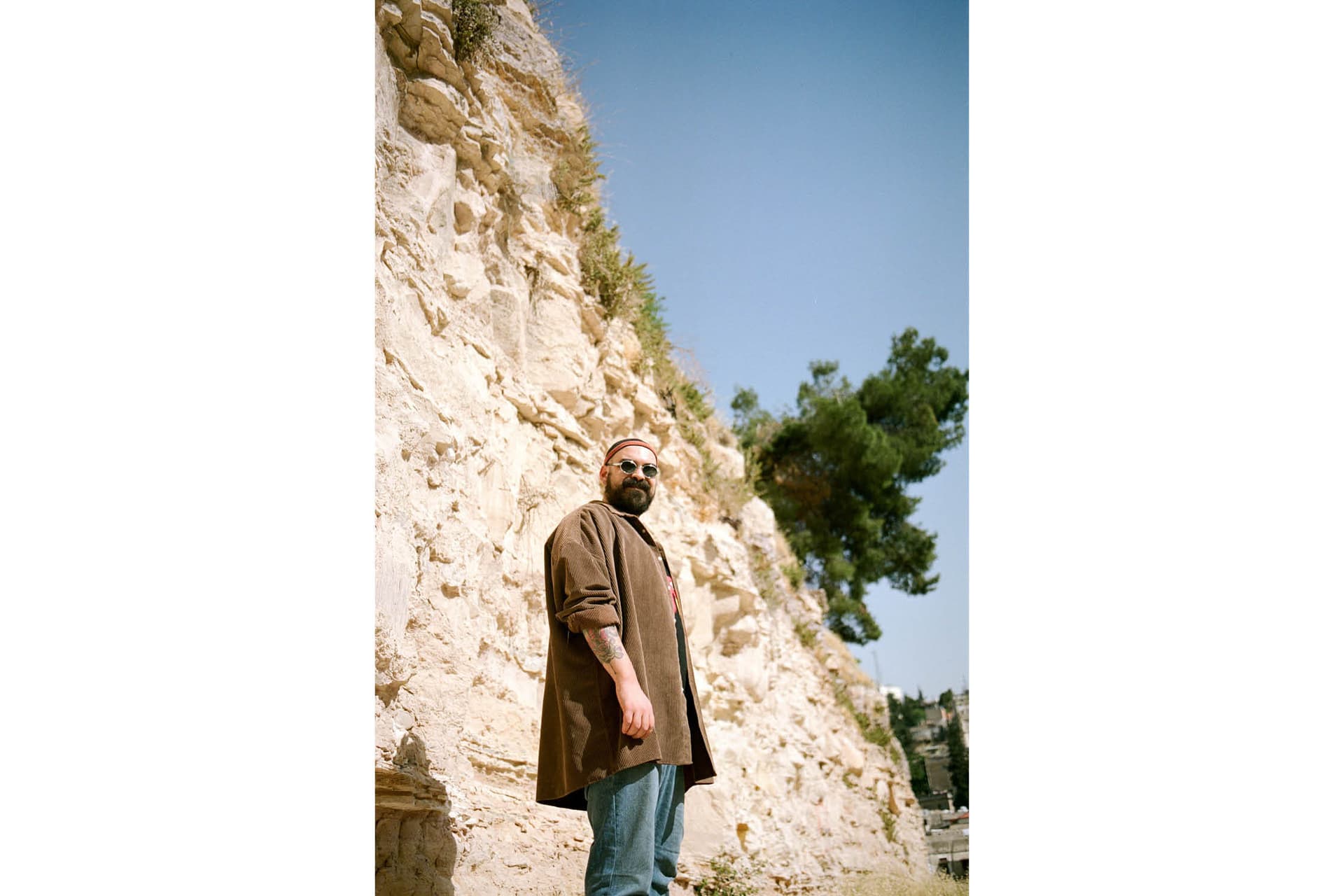 Hey Odai, thanks for talking to us! Since its foundation back in 2019, Exist has held events around the world, and always attracts a lineup that spans nationalities, scenes and styles. How do you define Exist now? How do you decide who is involved?
The way I see it, Exist is not a festival as such. In a way, the aim was to be a festival, but really it's a collective and a family. The Exist family includes Palestinians that live in Palestine, Palestinians outside of Palestine, people from Lebanon, from Europe and beyond. We are a big family, and the family is the main reason we continue to run events. 
The aim of Exist has always been to build bridges between Palestine and the international scene, as well as to raise awareness about our everyday reality. To remind people that we exist! The most important thing for Exist events now is that this family can all be together and that the connections that we have created can be sustained.
This year we held the second proper edition of Exist festival in Athens, as well as a number of smaller events in Amman, Beirut and Oslo. It was so special to have the family back together after three years, including core members like Drew McDowall, Hiro Kone, Bint Mbareh, Falyakon and Kujo, to name a few. These people have been supporting Exist since day one, and they're a huge part of why the festival exists.
What attracted you to music and culture as a form of resistance?
I think it's important to remember, that it's impossible to find a Palestinian who doesn't resist in their own way, even if it's just by going to school or by living their normal daily life. When you're in Palestine, there are obstacles that make it hard for you to do anything. 
I am open to all shapes and forms of resistance. Personally, I decided to take my resistance in what you could call the most peaceful direction – music, art and spreading awareness through culture and discussion, which includes short films, installations, exhibitions, panels and talks.
The Palestinian case is one that affects us all. Not just Palestinians. There's been a system of oppression going on over there for 76 years now, and it's important to use any tools we have in our hands – media, connections, events, radio – to continue to remind people of that. We want to show everyone that there are people living in Palestine, and not only living but doing great things, creating beautiful art and doing amazing collective work.
We also noticed that our form of resistance is very effective. We have people all over the world joining our cause because of the cultural work we are doing. We are able to create spaces to freely talk about how we feel, to discuss what we know and what's really happening in Palestine, without going back through the same mainstream media.
We don't want people to feel sorry for us. Actually, we fight this mentality. We want people to understand what's happening, to stand with us and support us in our right to exist and liberate ourselves from oppression and occupation.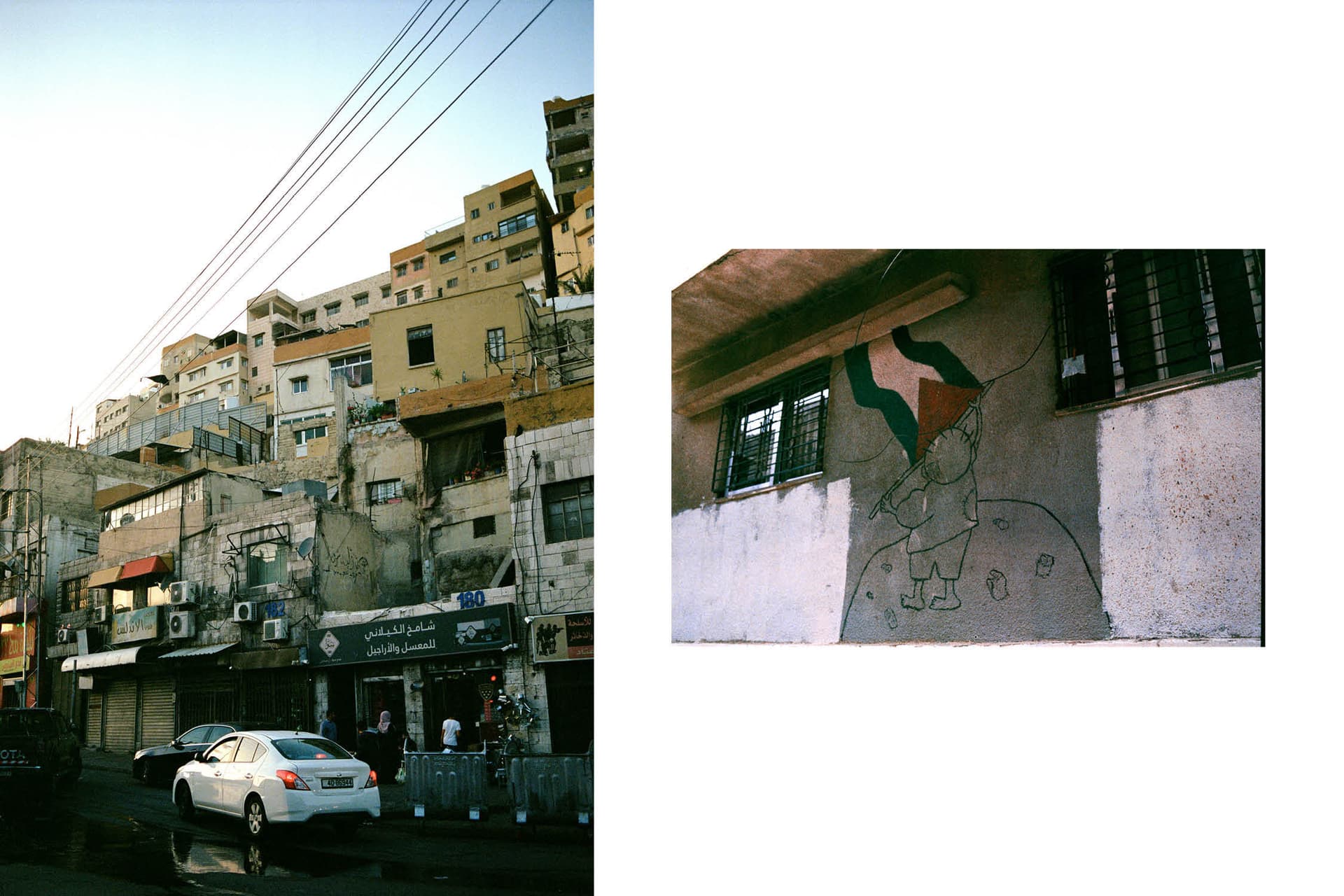 You've been living in Amman now since 2021, and you're sadly unable to return to Palestine. How has your experience been in Amman?
As a Palestinian, I technically have only one month of residency here, after which I have to pay every day to continue my stay. There's very little separating Amman and Ramallah – it's 45 minutes in a car if you don't count the checkpoints, and you can barely separate them visually, ethnically or culturally. But even here in Amman, it's not easy to live as a Palestinian. Ultimately, I'm not here by choice. I hope that one day everything will be fine and I can return to Palestine. I keep hoping for the best, I think it's how I stay mentally stable.
At the same time, I feel privileged to be here. It's an open country, I can move around freely, I can stay up late, and go to other cities without passing through checkpoints. I can go to the beach! This is something I could never do in Palestine, where the occupation government reminds you every day that you are oppressed, with their checkpoints, helicopters and walls, as well as the stories you hear daily about violence against teenagers, elderly people, women and all other Palestinians. I feel privileged to wake up in the morning and not hear shooting or bombing. You can't wake up anywhere in Palestine without thinking of occupation.
How does your experience running events in Ramallah compare with your experiences in Amman and other cities?
It's totally different. Here in Amman, I feel everything is a little more separated into bubbles. But in Palestine, we all grew up with each other. I know many people from the scene that have been my friends for 13 years now – we were kids together!
I also feel that people in Palestine just appreciate music more than in other countries I've been to. Maybe I'm harsh, but that's my experience! In Ramallah you can have a techno event on Thursday, hip-hop on Friday, trance on Saturday then indie rock music in a bazaar on Sunday and everyone you know will be at every event. In other places, I never felt quite the same sense of community and togetherness.
Sadly, at the moment many Palestinian artists are working individually due to the circumstances. But there are so many amazing artists, people, collectives and labels, from pop to hip-hop, noise, industrial, techno grime, drill, and beyond. Everyone keeps things moving no matter what. Even when they're forced to stop working, they eventually return with crazy new releases.
In 2018/19, there was a marked increase in media attention for the Palestinian music scene. In your last interview that aired on Refuge Worldwide with Chloe Lula, you said that you were frustrated with how Palestine and its music scene were represented by some media platforms at that time.
Yes, that's true. I felt that the coverage was definitely missing some things. At the time, we weren't really aware of how these processes work. We had all been working together in Palestine for a long time as a very small community. It was intimate and genuine. Then to suddenly receive these requests for interviews, events and whatever else… We weren't really ready for that.
I felt at times that the journalists who approached us had fixed intentions or a preconceived narrative in mind before they arrived, and weren't necessarily open to understanding what was really happening. Coming to Palestine with an intention to do your story is naive. They sometimes didn't even ask us what we wanted, or how we felt our story should be told. They just came and decided for themselves.
As you said, it's very difficult for you to go back to Palestine at the moment, but do you have plans to continue organising from a distance?
Definitely. There are so many messed-up things happening in Palestine lately. It's extremely hard to run events there at the moment. I'm not even talking about raves, even one person with a guitar could get shut down right now! I think it stems from a realisation that events like these are effective and dangerous! You can see how the cultural movement in Palestine has gone viral, and how this has been effective in raising awareness across the world. 
I would love to run an Exist event there again to fight back a little bit. Even if I'm not there, I'm lucky enough to have the connections and the power to organise something. We've been through a crazy fight over the last few years, but we're experts at dealing with these obstacles.
We can't just let all of these things that we built for the last two or three decades just die. It's worth the sacrifice, the time and the energy.
We are really excited to host the first-ever Exist event in Berlin on Saturday. What can you tell us about the lineup you've curated?
Thank you, I'm excited too! As always, everyone who is playing at this event is part of the Exist family. 
Bint Mbareh is based in London. She's a co-founder of Exist, and for me, one of the most interesting artists in the region. She experiments a lot with her voice and traditional folk sounds and visuals. It's very important that she is part of this event because the last time she played at Exist was the first-ever event. From the Exist core team we also have Ciarra Black and Falyakon, who are amazing artists based in Berlin. 
Kujo is my main partner at Exist at the moment. I'm a huge supporter of his music and his label Modular Mind, and appreciate what he has done for Exist so far. Sainte Marina is a Lebanese artist, now based in Paris. She's also a member of the Exist family and is one of the closest people to my heart lately. She's helped me a lot mentally in the last year! Oldyungmayn is a Palestinian who lived in Egypt, I'm a huge fan of his music and his work as a queer activist as well. He's done a lot of great things for the cause.
Then we have Dirar Kalash, who for me is the godfather of the Palestinian electronic music scene. He creates the weirdest sounds you'll ever hear! He'll be playing a noise set and exhibiting a sound installation, which is based on archived recordings from 1948 and 1967, the Nakba when the occupation began, and Naksa when it expanded into the West Bank and Gaza.
The other installation is by Sarah Risheq and is based around the destruction of Palestine's archives, including traditions, art, clothes and lifestyles. It discusses the importance, as Palestinians, of keeping the archive within us. It's a powerful piece because it transcends the Palestinian case – it attacks the colonial mentality in general.
Don't miss Exist Festival's Refuge Worldwide takeover, Oona Bar and online, Saturday, 20th August.
Images by Kolja Tinkova (IG: koljaaaaa__)