The Refuge Worldwide neighbourhood dance returns
We head to arkaoda on 08 July for another basement session.
By Staff
The next Refuge Worldwide neighbourhood dance is here! We head back to our favourite local club, arkaoda, with a massive line-up of DJs from the radio roster.
Upstairs, Stillwarley returns from London to open things up at 22:00 with a couple of sweet ones, before B2B sessions involving Sied & MDSM and the Still On Hold pairing Akimat & Dance____98. The question is, what are they waiting for?
In the basement it's Breakfast Show host Nadia Wise alongside partner in crime Llupe to start, while Tania & Dave (Fandango's dream duo) takeover. Expect peak time selections from Nikola before Katerinha & Njeri (Club Collage) close things down. It's gonna be a workout.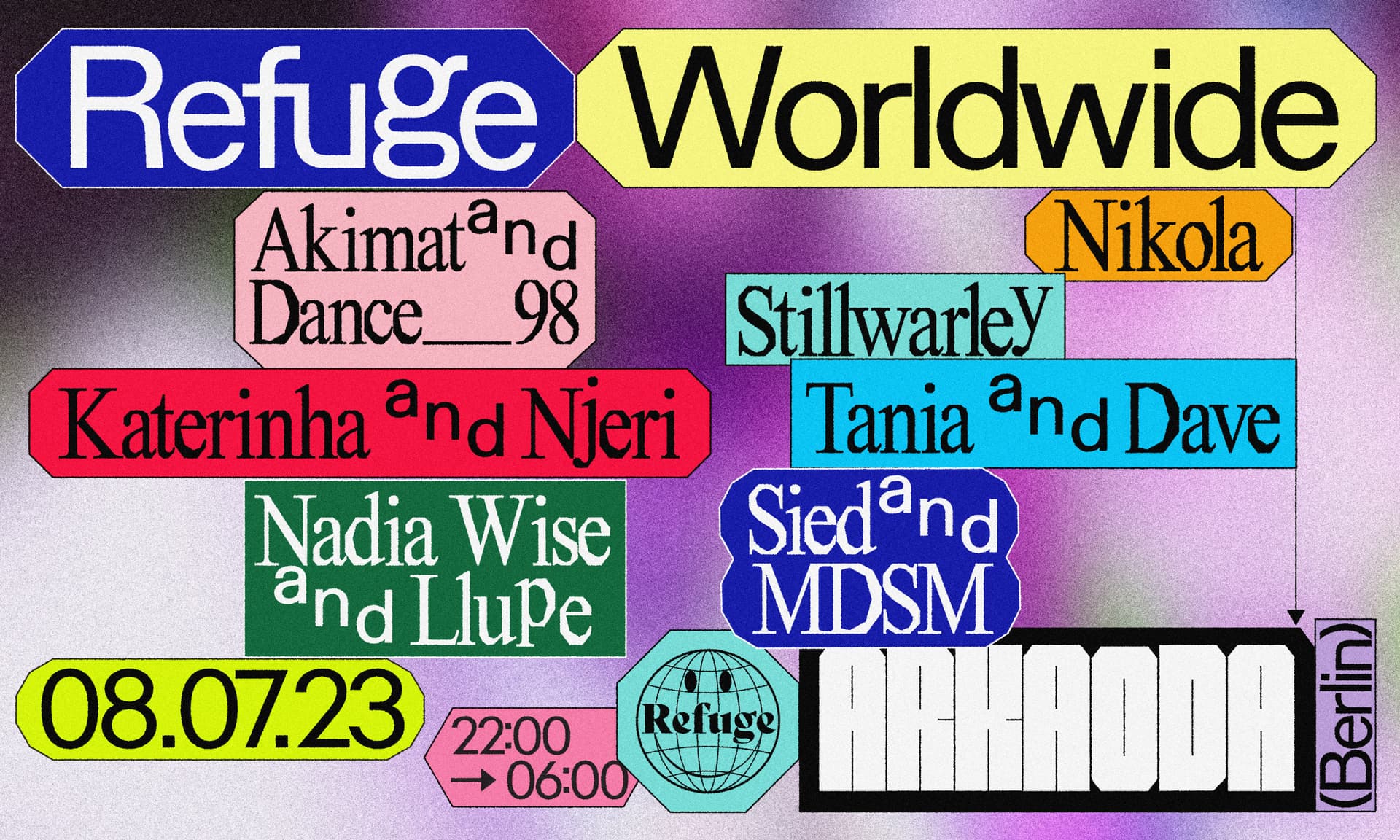 10€ entry, 22:00 start, DJs across two floors.
Saturday 08 July
Upstairs
22-00 Stillwarley
00-02 Sied & MDSM
02-04 Akimat & Dance____98 Downstairs
22-00 Nadia Wise & Llupe
00-02 Tania & Dave
02-04 Nikola
04-06 Katerinha & Njeri