"Good Yute For Life": Get to Know baby k of Black Artist Database
Kay Ferdinand, director of B.A.D, plays our stage at GALA on 28 May.
By Staff
Day-to-day wisdom with baby k. Ahead of his set at our stage at London's GALA festival on 28 May, we had a chat with Kay Ferdinand (aka baby k), the director of London's essential music and creative platform Black Artist Database, and a wicked DJ - as you can hear here. Check the interview below for some profound, and some less profound thoughts, and if you're in London come hear the house and garage gems in Kay's record bag.
Most interviews like to start at the beginning, so let's start at the end. Where do you see yourself in, say, 40 years?
Chillin hard… big soundsystem, room full of records, lots of sunshine, off the grid. Been planning my retirement since my first day at work, can't wait.
Now tell us about the real baby Kay. Were you a well behaved child?
I was you know! Good yute for life :) Only cried when I wasn't fed. Mumsy didn't even have time to feed herself before I'd start to make noise… my hair was long like it is now.
Future, past and now present. Picture the scene: someone walks into the Refuge Worldwide tent at 18:30 on the Sunday at GALA. baby k is in session. There's 30 mins to go. The place is bouncing. What are they likely to be hearing?
These good people will hear me trying to draw out the last of the sun… some techy percussion, off kilter, swingy stuff, pre-2010 garage type shit. Hopefully some sounds we haven't heard before, and some sounds we find familiar. 
I know you're mainly a vinyl DJ. Do you have the same approach elsewhere in life… film camera? Matches instead of a lighter? 
Kinda….stairs over escalators, face to face before facetime, post-its litter anywhere I work, and you'll never catch me with a kindle.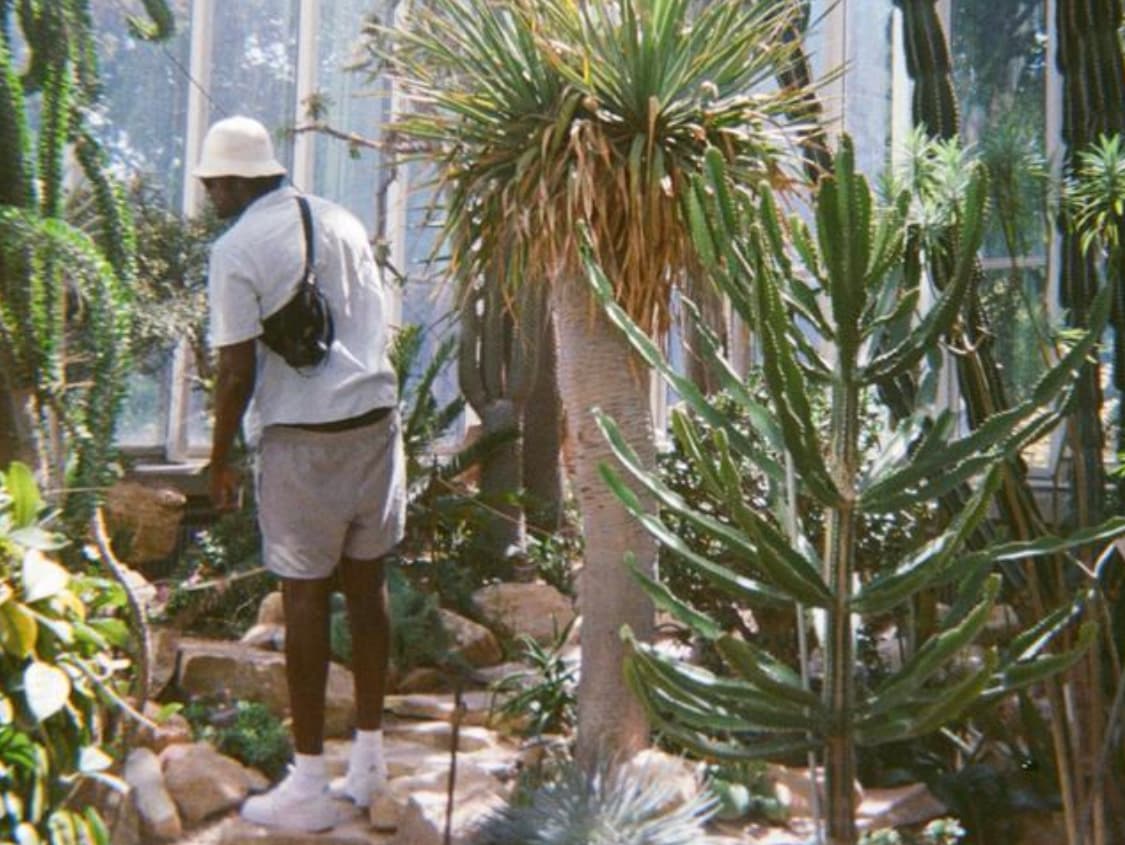 How do you describe the mission of the Black Artist Database in one sentence? 
Anyone I've worked with will tell you my sentences run too long… Black Artist Database exists to make the music industry fair for Black people.
Can you give an example of a time you have seen the effects of the database have real life consequences for people?
I got a really sweet voice note from someone on the mix series; I wont bait them out but they were saying how they were really gassed to contribute to the same series as one of their inspirations from before they even started their DJ journey… little things like that make me happy for real.
There has no doubt been some progress in terms of gender and racial balance in the electronic music scene since B.A.D began, but do you think things are moving fast enough?
I'm not sure fast enough is the way to look at it…fast enough would be instant, fast enough would be yesterday, it'd be fairness and justice from the outset. It's gloomy as hell, and we have to celebrate the progress thats been made, but we can't make progress fast enough if the destination is somewhere we should have been from the start.
I hadn't thought of it like that but completely agree - thank you. I'd love to hear your thoughts about the relationship between corporate brands and community organisations like B.A.D or Refuge. How do you navigate this issue?
It's a sticky one for sure. The money in dance music is huge, and the vast majority of it is held by brands and bigger industry corporations; community, groundwork organisations, and talented people hold the cultural capital, the sauce. I don't think we're seeing fair exchange of money and culture at this point, organisations have to jump through too many hoops for too little money. We need these corporations to be more transparent, and more understanding of the true costs that go alongside the culture they want to access. I think as community organisations as well, we need a better understanding of our value - but trying to balance that with the pressing issues of accessing funding is tough; something we struggle with at B.A.D too.
Other avenues, such as grant funding, is inaccessible to many people, and even that pot seems to be shrinking. Looking for money from elsewhere in the community; artists, music fans, other organisations, feels super tough as well in this economy.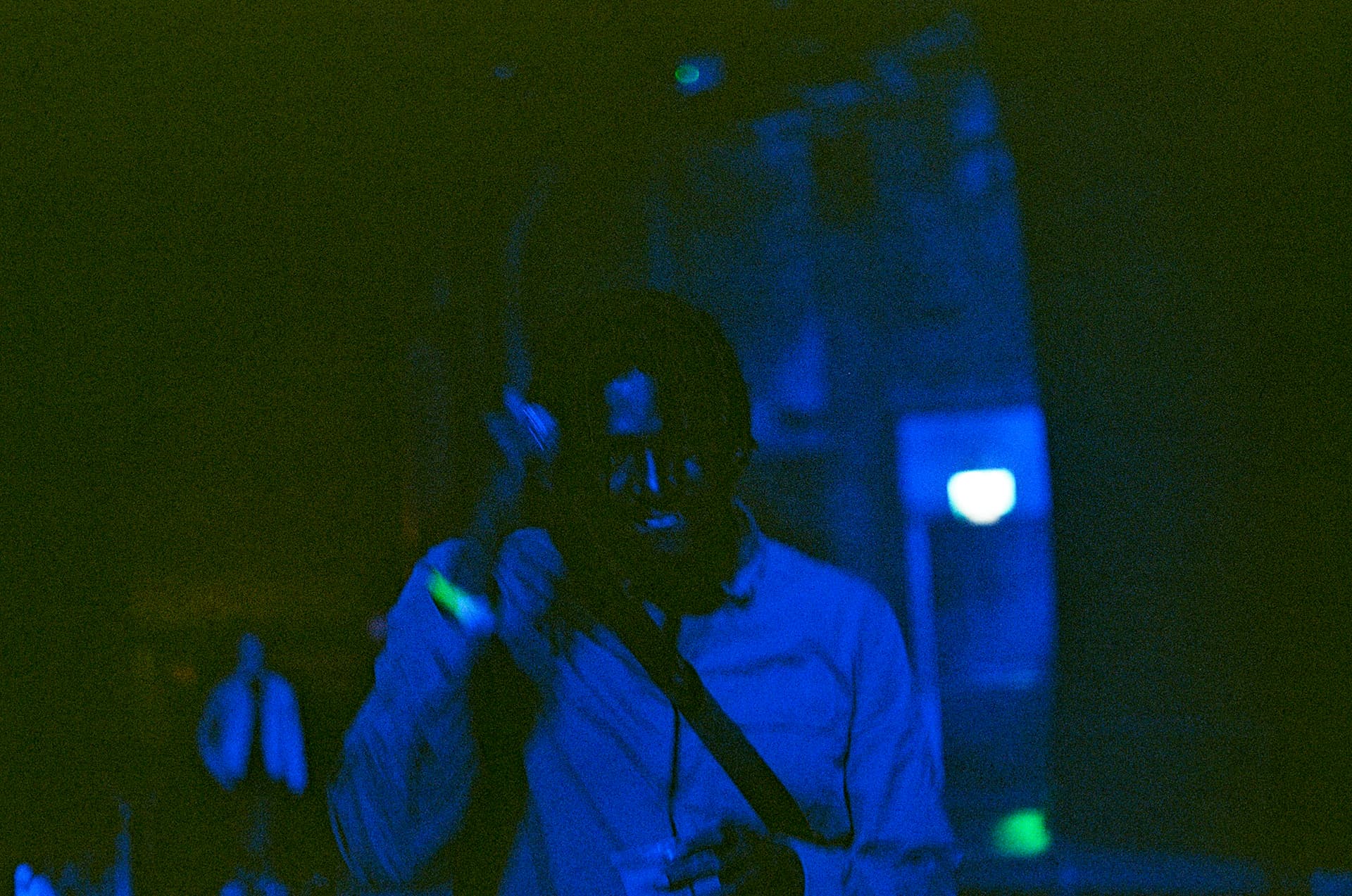 What is the best piece of advice you have ever been given?
Close the app, make the ting :) 
Shout out Elijah. Really made me realise that overcomplication has been burdening me for a long time. something doesn't have to be perfect for it to be started, once it exists it can be grown and refined to get closer to the idea of perfection you have in your head. If you cut it another way as well; taking a long time to get something to a fixed idea of perfection doesn't guarantee you'll be happy with it by the time its done, so i may as well just put it out!
What is the best live performance or DJ set you've witnessed in the last year and why?
I was lucky to see a lot of Good Shit last year, highlights gotta be NIKS at Alperdrom Festival in Switzerland for that feeling of a crowd being ultra locked into a groove, Uncle Waffles at Piano People for the frenzy, Roska at RW x BAD in London for the vibe and reminding me of UK funky's power & importance, and Errol b2b Molina at Field Maneuvers for a lot of shit i resonated with but hadn't heard before.
How about radio… have any particular shows had a big impact on you?
Been slacking on the radio front not gonna lie! shouts however go to Mr. Redley for the Black Wine Club show on rinse, ab.diablo for warmth on Balamii, The Lot in NYC generally, and Nat Wendell's In-Depth on Refuge. Big ups :)
What's coming up in the near future for yourself and B.A.D?
Synergy, the first release on the B.A.D label, is out now, featuring some serious hitters on production. all Black, all femme-identifying, all action - plus NIKS debut release! run it up :)
Finally, where should we go eat when we come over to London for GALA?
Gotta be jumbi, I ain't tried the new menu yet but that's where you'll find me.
Catch baby k playing in the Refuge Worldwide tent at GALA on Sunday, 28 May.