Student Internship positions at Refuge Worldwide
Applications are now open for 2024.
By Staff
Refuge Worldwide are now taking applications for a range of internship positions throughout 2024. These roles are based in Berlin, involving a combination of studio and remote work. We are looking for motivated, organised and adaptable people who share our values to join the team.
The first language in the office is English, and there is no closing date / deadline for applications. We look forward to hearing from you - good luck!
About Us
Refuge Worldwide is a radio station and community space in Berlin-Neukölln. We have a 24/7 output of music and conversation alongside weekly events, editorial content and creative community work throughout the year. We are committed to various social justice issues and enjoy sharing great music. See here for more details on our story so far.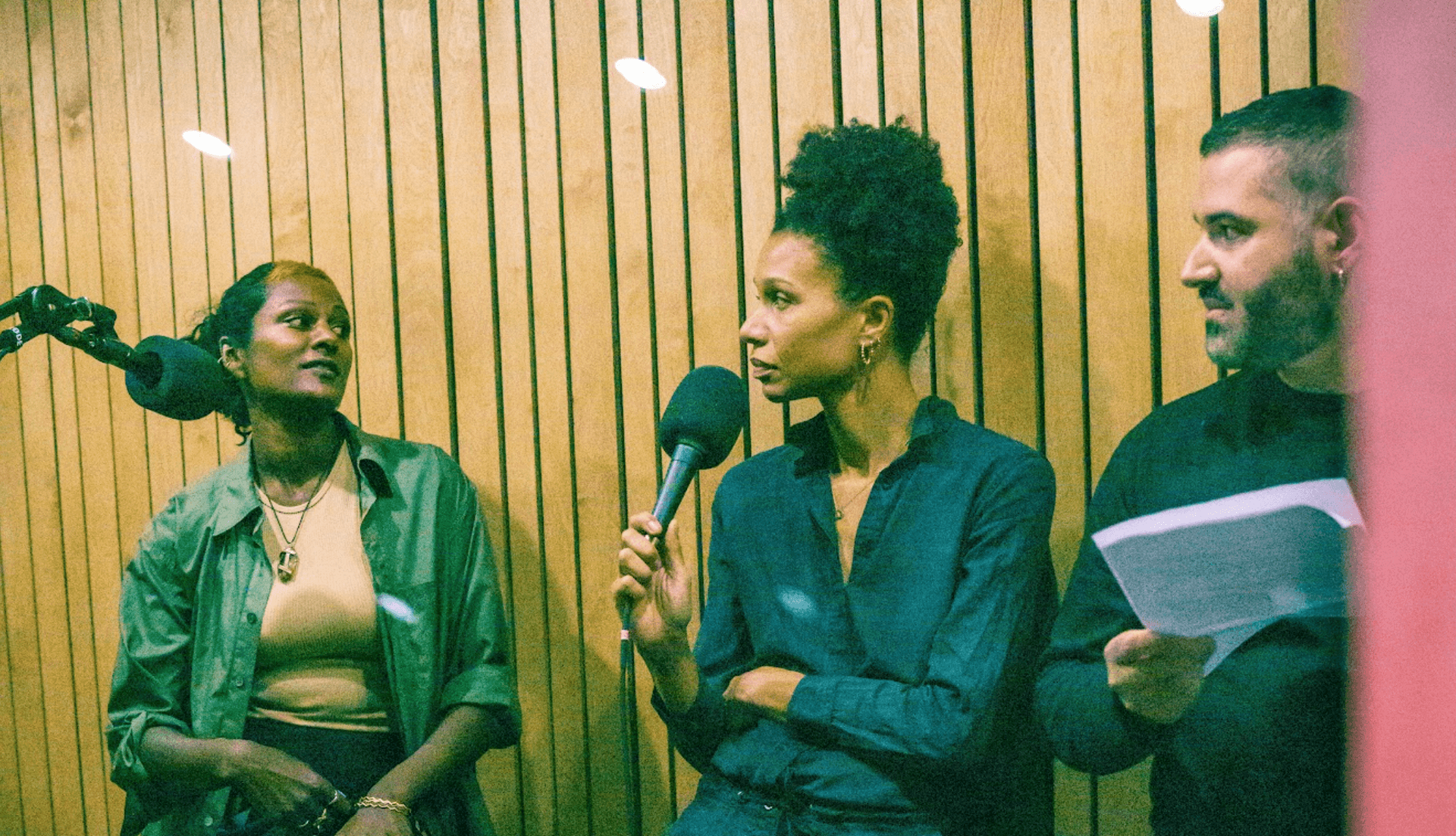 The Internships
Please note these opportunities are limited to students (full or part-time) who wish to earn credits toward their course qualifications or studies, or who receive funding from their educational institution.
Successful candidates will receive in-house mentoring, access to audio and design editing software, a small monthly stipend (if applicable), and are expected to be able to commit to a minimum of 15 hours per week. Start dates and time frames are flexible.
Internship positions are suited to people looking to gain experience working in creative fields or the broadcasting industry, however we do expect a basic level of skills in the relevant areas.
Internships are offered in three different areas:
Production: Audio Editing, Live Broadcasting, Event Production

Editorial: Content Management, Copywriting and Creative Writing

Design: Creative Design, Visual Communication, Social Media
Day To Day Roles
Successful candidates will gain experience across a range of fields, depending on the internship subject:
Broadcasting - Working from our studios, candidates will provide technical support to artists and show hosts, assist with producing radio shows while learning about hardware and software tools.
Audio Editing - Record, edit and archive our daily radio schedule, as well as create and develop your own audio segments or features.
Events - Refuge Worldwide hosts weekly and monthly parties, workshops, hangouts and meet-ups. Interns will assist with production, communication and delivering for our community and guests.
Editorial - Introduction to writing news and features for our website and copy for social media channels.
Broadcasting - Assistants will receive mentorship and training to host on-air interviews or panel discussions. Researching and inviting guests, working with The Breakfast Show hosts, and helping to manage our roster of resident shows.
Topics covered include music, sustainability, human rights, community groups, climate action, cultural happenings, politics, music and art.
Audio Editing & Broadcasting - Editorial assistants will also be introduced to audio editing and broadcasting tasks from above (in the production assistant section).
Design / Visual Communication - Assist in the creation of print and digital assets for artists, digital marketing (social media content), email campaigns, and other online advertising designs.
Junior Designers will learn the basics of pitching ideas, creating drafts and collaborating with a team.
---
Application Process (please read carefully)
Your application must be sent to hello@refugeworldwide.com and include:
"Internship Application" and the internship subject in the email title (e.g. Internship Application: Production).

Include a letter of motivation, your preferred start date, time frame.

Please give specific details about your study programme and educational institute. If applicable, we require proof of mandatory internship, such as a letter from your university.

Complete CV/resume, including your current address and date of birth. If you are not a resident of Berlin or Germany, please give details how you plan to stay in the city during your internship.

Links to or examples of your portfolio or previous work are most welcome!
---
Experience with any of the below is an advantage:
· Adobe Suite (InDesign / Premiere / Audition / Photoshop / Illustrator / After Effects)
· Ableton
· Figma
· Transcription software (e.g. Otter)
· CMS (e.g. Contentful)
· Field Recordings
· Broadcast tools (e.g. Audio Hijack or BUTT)
· Social media scheduling tools
· Google Spreadsheets
· Podcasting / podcast platforms
Please send examples of your work, portfolio, or any documentation along with your email.
---
Priority will be given to those with refugee backgrounds, BIPoC, people from the LGBTQIA community, disabled people, women and gender nonconforming people, or anyone else who feels that due to their background, they face access difficulties.
Please reach out to hello@refugeworldwide.com with any questions.