Solispiral is fundraising for refugee communities in Palestine
Solispiral founder BB talks to Magi Fatouleh at Aida camp near Bethlehem.
By BB
Solispiral is a Berlin-based event series initiated to build material support in the grassroots music universe for Palestinian refugee camp communities.
The next Solispiral party is happening on 22 April at Fitzroy, with sets from Sansibar b2b Denzel, YA Z AN, Falyakon, Ossia, and La Maquina Corrupta. All money raised will go to the community-run kindergarten Zahrat Al-Yasmeen in Aida Refugee Camp, near Bethlehem.
I'm BB, Solispiral founder, facilitator, writer and host of The Spiral Times on Refuge Worldwide, originally from South Wales, living in Berlin. I first connected with Aida camp while fundraising for a gym in Lajee Center, a grassroots cultural and community space run by and for refugees. In August, I spent time volunteering there, making friends and witnessing the brutal violence meted out by the Israeli army, including attacking children with teargas. One day they arrested a small boy who'd been playing next to us with his friends after school and threw him into an armoured vehicle at gunpoint. He was held alone for days in the nearby military base until his parents could pay the fine.
This is the daily reality for a community living in the direct shadow of the 9m high apartheid wall dotted with sniper-guarded watchtowers. The small (0.07km²) area is home to more than 5000 people and is used as a de facto training and testing ground for tanks, chemical weapons and live ammunition. The military has been known to specifically target children, and in 2017 Berkeley Law School research found Aida to be the most heavily teargassed place on earth.
Zahrat Al-Yasmeen (or Jasmine Flower) is a kindergarten that opened in 2021 inside Lajee Center. Its unique play-based, trauma-focused programme uses nature, art, drama, music, storytelling, cooking, dabke, olive harvesting, singing and puppetry to manage the high-stress levels experienced by 3-5-year-olds growing up under occupation, including the 10-15% who have learning disabilities. Understandably, places at the kindergarten are in high demand. Solispiral II will help fund a much-needed new classroom to allow for 25 more children to attend, converting disused garages to maximise natural light whilst providing protection from chemical weapon attacks.
Magi Fatouleh, interviewed below, is the director of Zahrat Al-Yasmeen and a learning disabilities specialist teacher who plays a crucial role in the lives of many of Aida's children while raising two of her own.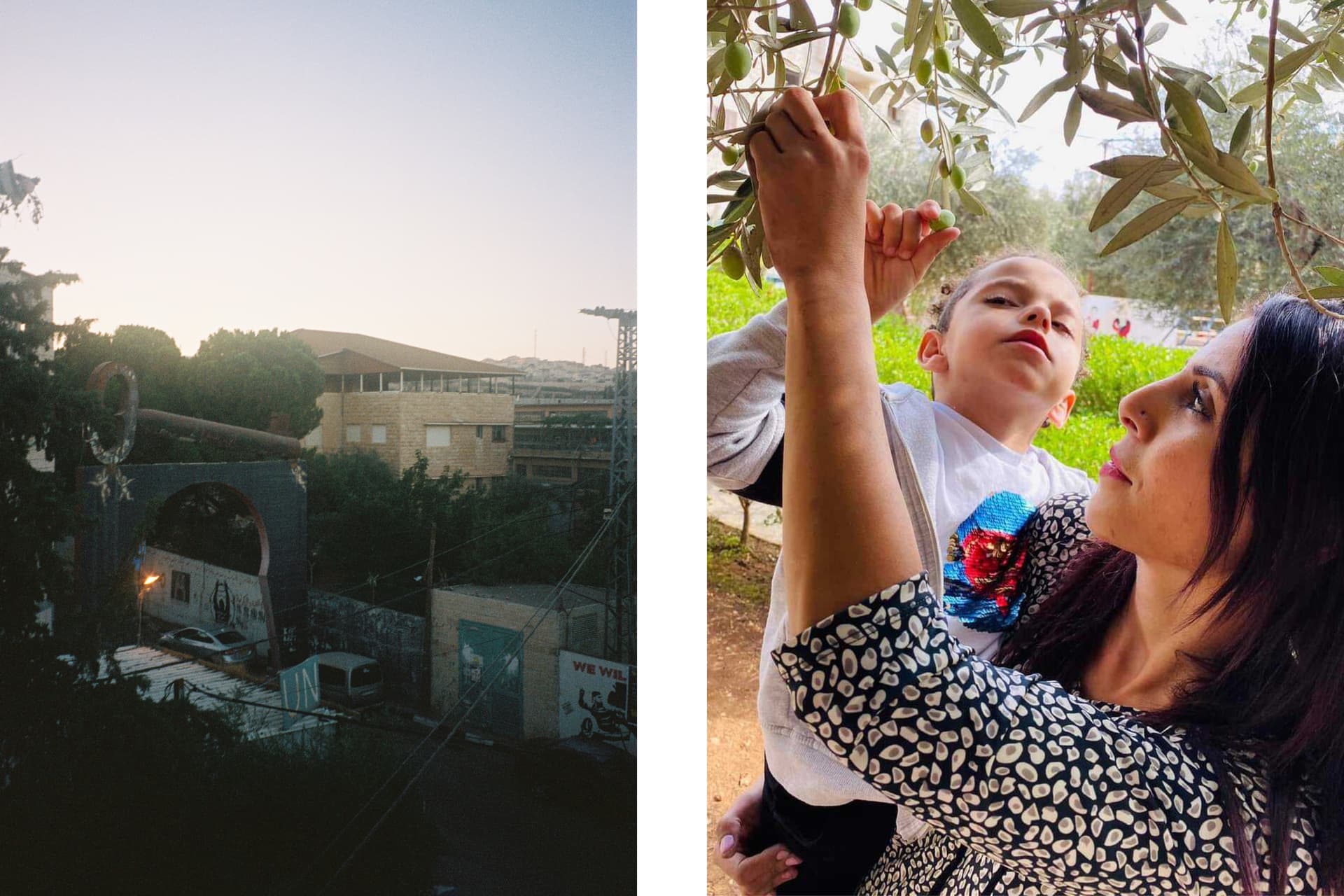 How do you, your team and the children deal with the frequent teargas attacks?
When they shoot gas while the children are inside the Kindergarten, which is often, the first thing we do is shut all the windows and doors, and put music on so the kids can't hear that something bad is happening outside. We have a strategy in the community. Older boys will come and warn us if they see the soldiers invading the camp.
When people try to say our children 'get used to' being teargassed, I have to stop them. You never, ever get used to it. It smells like it's killing you. It stays in your body, your hair. When I've been teargassed, I'll feel mentally bad for days after. If they had any humanity, they would stop shooting when they read our big sign that says 'Kindergarten.' They know we have tiny children in here. Instead, they do it in the morning and they do it at night. We pick up canisters from the ground every day and put them in the trash. We have to be so, so careful. 
What about the psychological impact?
We see it in their emotions. The children always ask us about the soldiers. We have a few children who live outside the camp and come to our Kindergarten now, and they are especially terrified because they don't know what is happening. They will wake up crying. Imagine our lives! A four-year-old asking you about why they are being teargassed? No one in the world wants to hear this from a child.
I'm a Mum, and the first time I brought my own daughter to work she could smell it, and now she always asks me if I will be gassed at work. This is the situation all over Palestine. They steal everything from our children. They make them so, so afraid. But we are caring enough to put love back in, to smile, to try and create some safety for them. We can fight by bringing love and providing a safe place for our kids.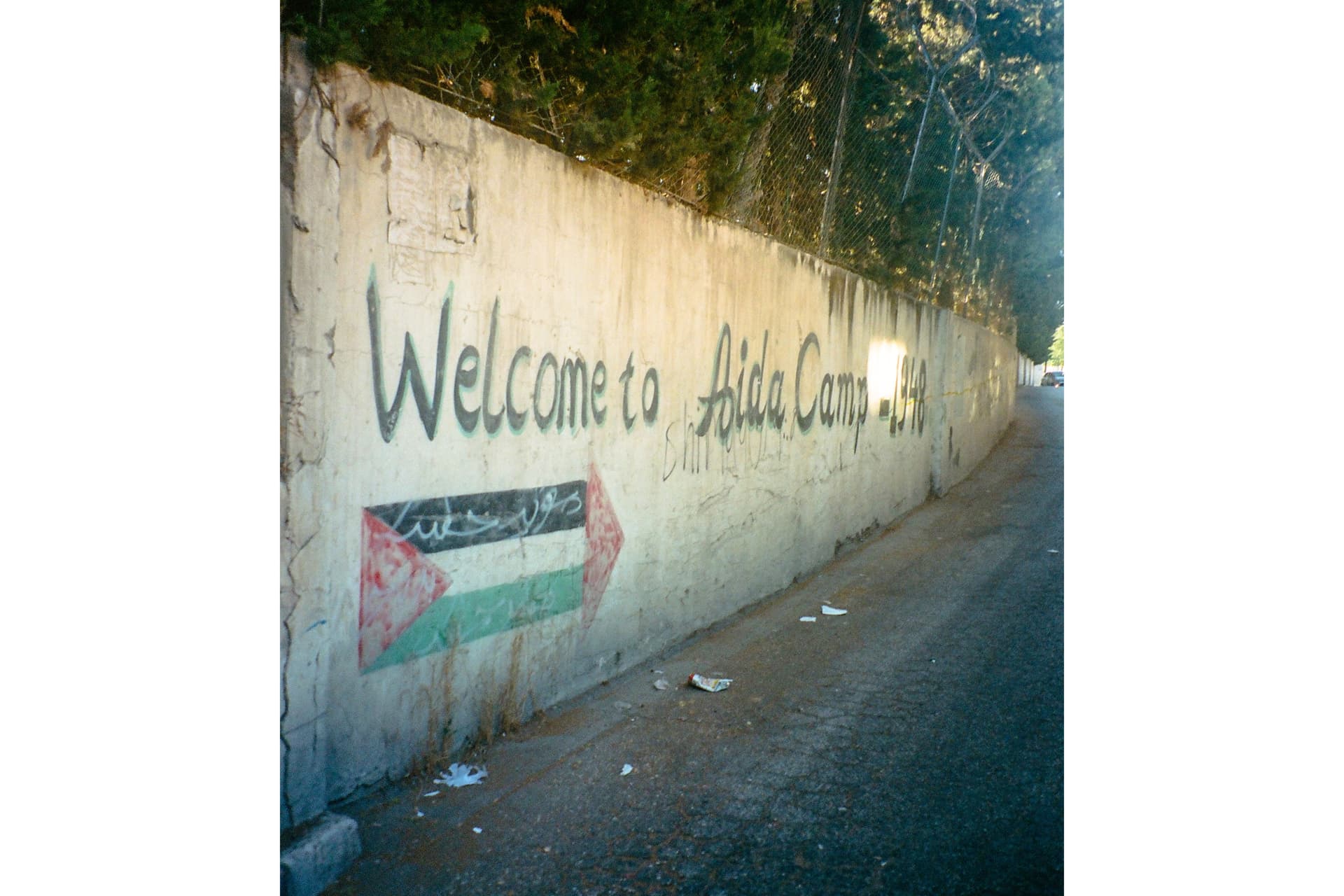 How does the support model you've developed at Zahrat Al-Yasmeen make a difference to refugee families?
I'll tell you a story. We have a four-year-old boy, and he has a relationship with his Dad that's more like best friends than father and son. They are so close. A few months ago, the soldiers raided their home at night and attacked the family. They took his Dad away in the night and put him in jail. There was a lot of shock and trauma. The boy felt so much anger and emotion. The soldiers did something to that child. He's only small but you can see it through his movement. He could no longer take part in activities. No more singing, no more playing. Just sadness.
First, we met with his mum, who is now alone caring for two small children. Those first few months alone are so hard. [Her husband remains imprisoned illegally in Israeli jails alongside almost 5000 other Palestinians, more than half of whom are being held indefinitely without trial under the Israeli military law. 160 of those prisoners are children.] Together we made a special plan to support the boy's emotions. We use it in the kindergarten and we show his mum how she can do something similar at home, with drawing, lots of time in nature and boxing gloves. 
I always remember one day I took him outside to the playground and told him "don't be afraid anymore, I'm next to you. Say whatever you want and I won't stop you." He hit the punch bag and he cried. He shouted "I'm so angry, I'm so sad! I want to hit the soldiers. I miss my dad. I love my dad. I just want to hug my dad. They didn't let me hug my dad in jail." The Israeli jails don't let parents hug their children so on the visit he had just seen his Dad through the glass screen and heard him on the phone.
When the punching stopped, he said "Ah! I feel comfortable now." It was wonderful. I told him "You can be angry. You can cry. You can shout. Anytime. Come and share your emotions." Honestly, we've seen this child start coming back to life. It's slow, but he will stay with this programme and plan until his Dad comes back home. Lajee Center also helps to support his Mum financially.
What would you say to people considering supporting the fundraiser for a new classroom?
You know, this is not a job for me. It's a mission. I am Palestinian. I had a bad childhood. We didn't know how to find emotional or social support. I don't want our kids to have the same experience. The situation now is so bad but no one can stop us from trying to live our lives. We have a unique vision at the kindergarten. Our mission is to support these kids to build healthy personalities and a future. We deserve love, happiness, everything!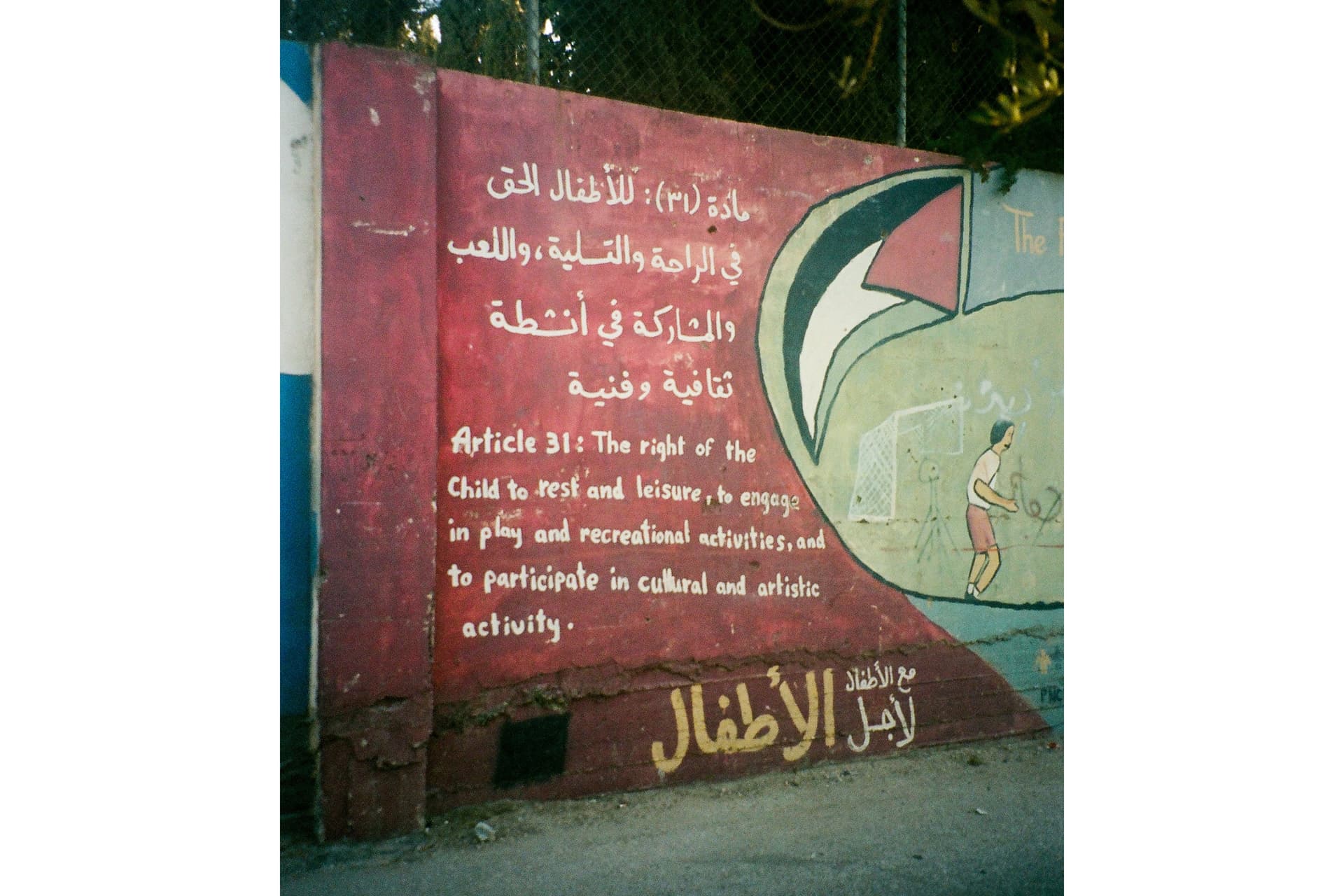 As Hebh Jamal pointed out in her recent interview with Refuge Worldwide, while the German state and civil society continue to suppress and punish Palestinians and their allies, it is up to the grassroots to forcefully open up conversations. Building solidarity via political friendships rooted in love and commitment across borders has always been an antidote to hopelessness, and a spiral is a non-linear form of movement, where struggles may have to repeat and renew themselves over and over, but learn from the past and moving ever upwards towards new perspectives. 
Governments worldwide will likely continue funding, participating in or excusing the daily death-making practices of the occupation for some time. We can choose a worldwide grassroots response of funding, participating in and supporting the daily life-making practices of the people trying to survive that occupation. As well as generating funds for refugee-led projects in the West Bank, Solispiral hopes to encourage more musicians (and all justice-loving people) to become a useful echo for voices that deserve international amplification, respect and solidarity now more than ever.
All profits from Solispiral II at Fitzroy on 22 April will go towards building the new classroom for Zahrat Al-Yasmeen. Follow @thespiraltimes for more information, and donate to support the Kindergarten here.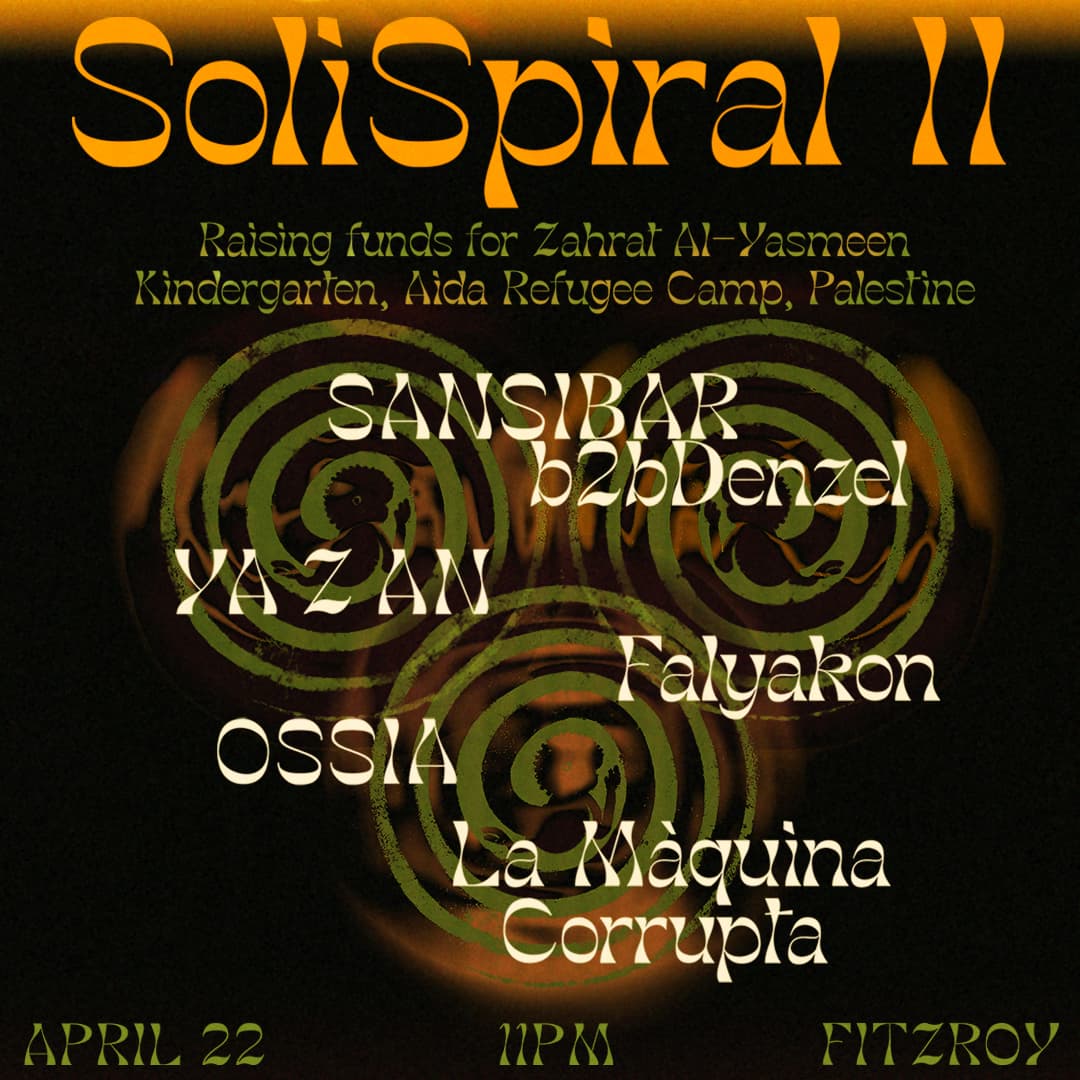 Images of Aida camp courtesy of BB.