Refuge Worldwide returns to OHM
Cromby, Camilla Rae, Mandel and SAGAN will play.
By Staff
Our third club night of the year goes down at OHM on 10 March.
Kicking off at 10PM and running until around 7AM, our next party at OHM will be headlined by the world-renowned talent—and long-time friend of Refuge—Cromby. Also playing on the night will be eclectic selector SAGAN, house and highlife vinyl fanatic Mandel and Body Language co-founder Camilla Rae. If you've ever checked any of their radio shows, you'll know we're in for a proper party. 
15€ on the door. RSVP via RA.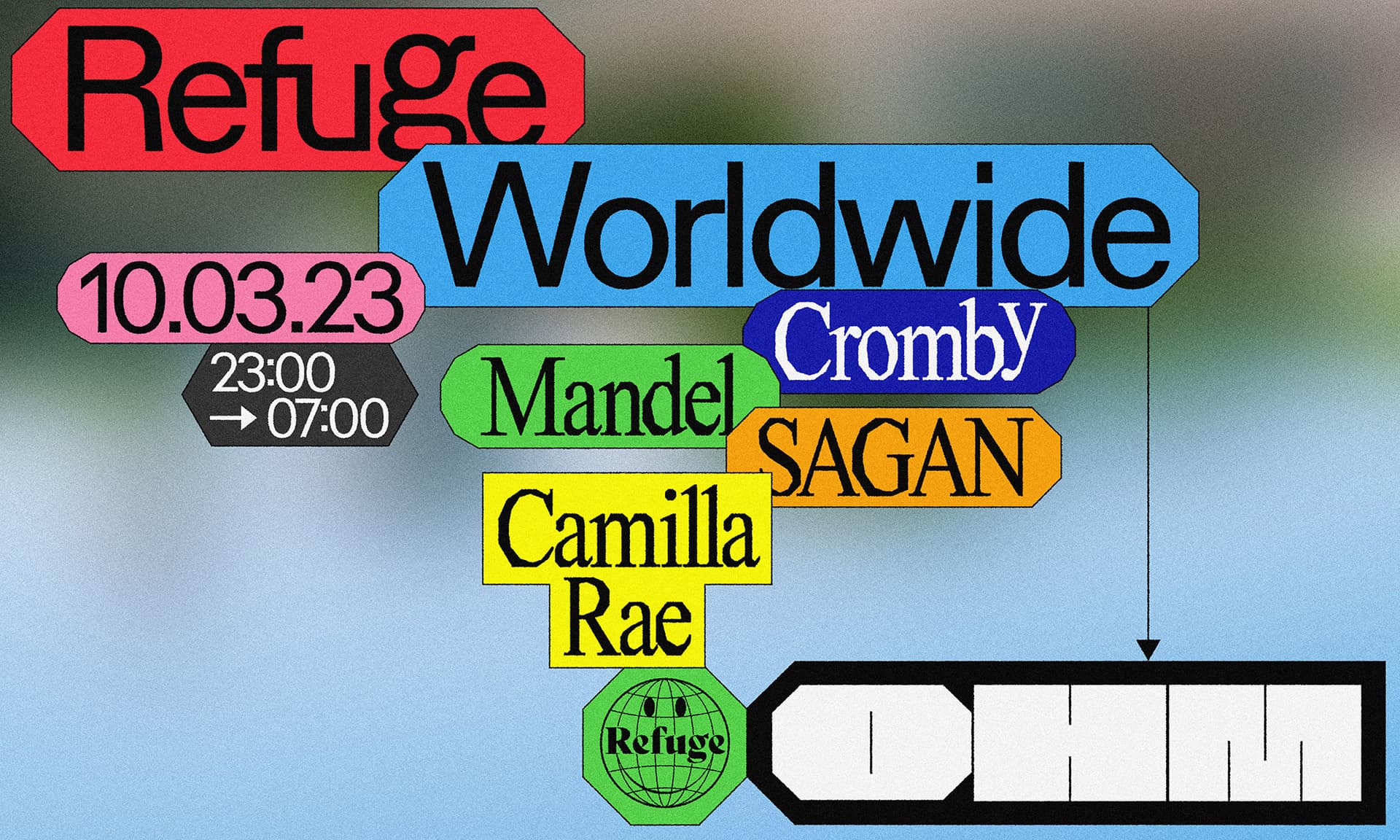 Artwork by Raoul Gottschling.