"Lively, organic, joyful": Get to know Maryisonacid
African Acid Is The Future's boss chats ahead of Panorama Bar this weekend.
By Staff
If you have listened to any of Maryisonacid's Comme À La Radio shows for us, the descriptor "lively, organic, joyful" will be a familiar reference. The French-born DJ, born Maryama Luccioni, has an endlessly eclectic style, blending records across disparate eras and continents. Her party African Acid Is The Future takes the same approach and has become one of Berlin's best-loved events over its ten years so far.
Ahead of Maryama's set at our Panorama Bar party this Friday, we took a minute to see what's on her mind.
So, firstly, the most important question. How are you today?
I'm good. I could be better considering we are having a strange summer, but yeah pretty good.
What have been the highlights of your summer so far?
I would say the choir A Song For You at our party last time. It's been a long time that I've been wanting to do that.
So, we might as well start by talking about that night at African Acid Is The Future. It looked amazing.
I just heard about A Song For You a few months ago. It was a big click because I think seven years ago I expressed the feeling that I wanted to bring a choir to the party but I didn't know where to look. People advised me about some choirs but it just didn't feel like it was the kind that I wanted to perform at the party. Then came A Song For You - a BIPOC choir with a diverse range of performers and artists. Click!
I contacted Noah and he already knew about African Acid. In a really nice exchange of emails, he said they were up for it and told me there would be maybe around 10 or 12 singers. He asked me, "can we do whatever we want?" 
"Of course," I said. "I'm not gonna tell you what to do."
Ultimately they were maybe 16 or 20 performers. They played peak time, around 3AM. Dhanesh was DJing and they had a percussionist.
I was completely stunned by them. Wow. I felt like this is very, very on point for us, you know? So lively, organic and joyful. And I mean, how it's flowing between them, the sense of community that they have, how they knew exactly what they would do. It felt like a peak for African Acid, for sure, it felt like "OK, now what's next?" But don't worry about that!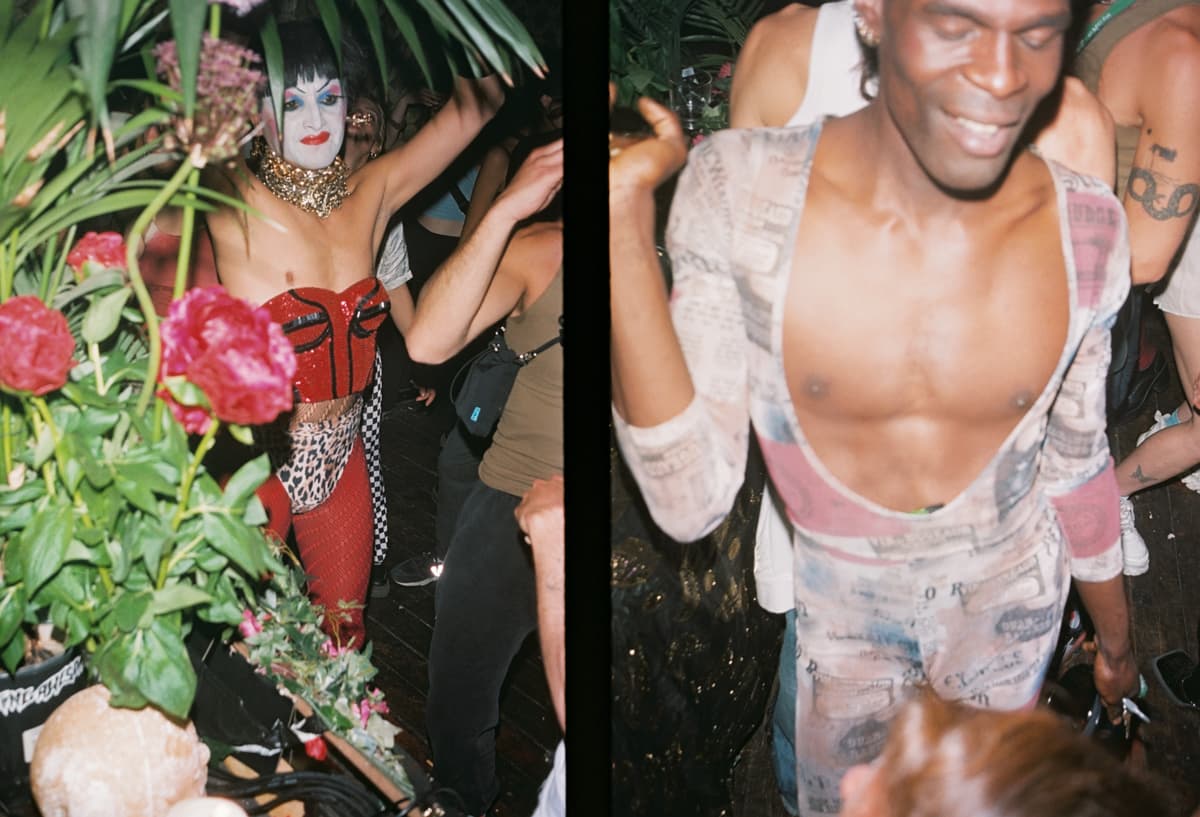 Were there some parties that inspired you to start AAITF? 
Not really, but if there had to be one it would be David Mancuso's Loft party. Just from hearing the stories about it actually, and because we've been compared to it by people from that generation - which I take as a huge compliment.
More than being inspired by any other party, African Acid is an invitation to my own living room, the way I host people and how we share a space with our own circle of friends.
So do you think of yourself more as a DJ, or a promoter, or a radio host, or?
I feel like I am someone who curates music and those different roles are just vessels of curation. The radio is probably my favourite setting to DJ actually because I like the lack of ego. It's so liberating.
That's a nice way of thinking about radio, especially compared to video streams. 
I've never done one.
Never will?
Never say never but it's not really my thing. I think it's taken over a lot of space in terms of how you can be part of the scene today. I'm sure in some ways not doing live streams has put me on the side of some things, but at the end of the day I will reach the people that I want to.
As well as the radio shows for Refuge Worldwide, we've been happy to have you as a workshop host a couple of times. I know from what you've told me, you really enjoyed that as well. Had you done any teaching before?
Never. I was really nervous because I thought you need more credentials to teach something. I mean, how do you actually translate your own experience to people who really want to know in-depth and in detail? But, I love to meet people and talk about something I love, so it was a great experience. When I started to DJ, there was nothing like this.
Agreed. When I arrived in Berlin, in 2014, the scene felt like a fortress. Anyway, is there anything outside of music that is really exciting for you at the moment?
That's an interesting question. Actually, I feel like I've never done just music. Like when we do African Acid events, I see all the universe of art and creations come together and interweave - music, art, video, performance, fashion.
I'm working on a clothing line actually. It's been two years in the works already, beginning during my stay in Ivory Coast, working with local artisans. I'll be hopefully ready to present that collection next year, with around 100 pieces. I do not want to have it seen as something for the fashion world. They were made by artisans and I feel they need to breathe into a different space than just fashion. So that's an exciting thing.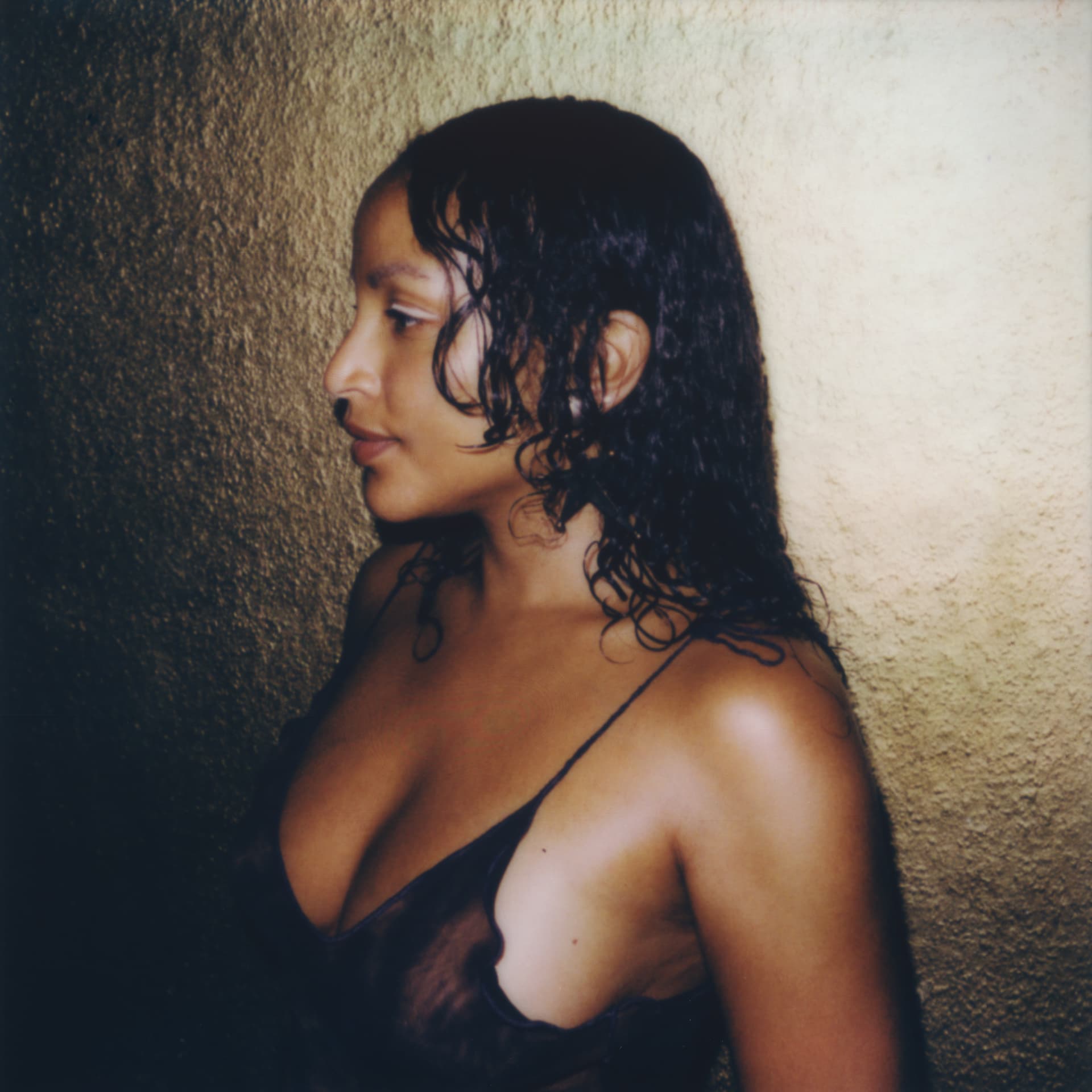 And I know you also get very excited by Japan and your travels there. What is it that you love so much about going and playing there?
I'm really excited about the culture there in general, but in terms of playing there, I think it's the first time I was in a space where I felt like people were so focused on what you're doing in a very gentle and respectful way. It took away a lot of anxiety, the feeling of I really need to deliver big. It humbles you, it pushes you to really go deep inside who you want to be as a performing DJ.
One of the reasons we are having this interview is that you're playing at our party at Panorama Bar next week, which we're very excited about. Do you have some ideas in mind for what you want to present in that space? 
I'm not really that kind of DJ. My intention is much more last minute. I tend to just collect more for big gigs but I never know if I will end up playing that new stuff.
In general I'm trying to bring some warmth to the club, a little less of the generic, four-to-the-floor western house music you hear everywhere. Nowadays I am hearing more people in Berlin exploring different things and that makes me even more comfortable doing it in my own way.
Lastly, since I first heard about African Acid Is The Future a few years ago, I was always very curious about the name. What's the explanation?
I really want people to feel free about what they hear in this name. I was already called Maryisonacid, the "African" and" future" parts come from a long and beautiful conversation about LSD and Afrofuturism in a toilet… It's a mouthful, but it always worked and I think it attracted a lot of people. It's a statement as well because I didn't want to be over political, but there was a message there and I felt like it was nice to push it in the front.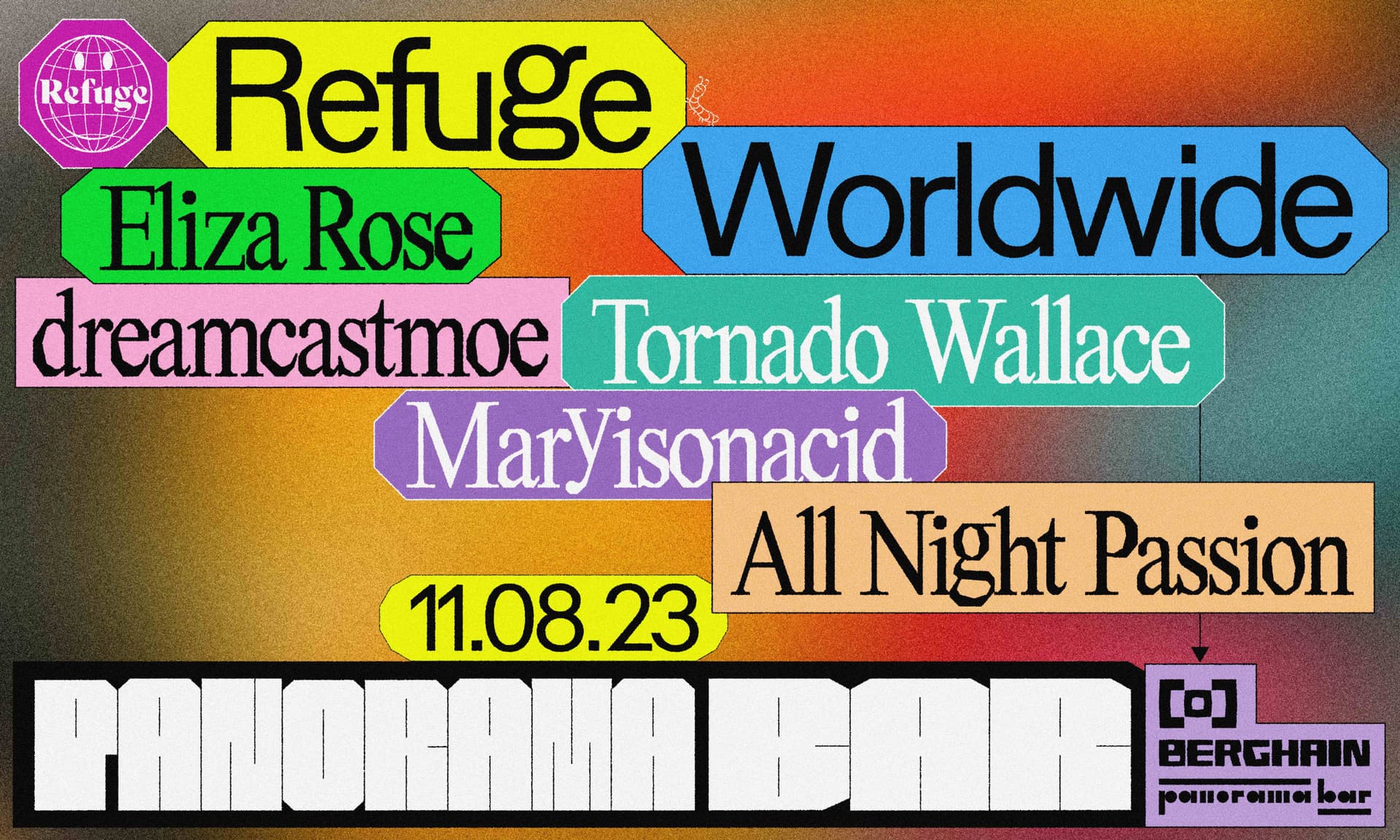 Portraits by Iga Drobisz
African Acid Is The Future photo by Camille Bokhobza
Interview by Richard Akingbehin