ICYMI | #73
DRC's neglected crisis | Hate crimes in Germany | Spiking in Berlin
By Staff
Our weekly roundup of the stories you may have missed.
Neglected refugee crises
The Norwegian Refugee Council published their annual list of the world's 10 most neglected displacement crises, highlighting striking disparities in the international reaction to crises around the world. The list is generated based on three criteria: lack of international political will, lack of media attention and lack of international aid, all relative to the number of people displaced by the crisis. DR Congo was named the world's most neglected crisis and all 10 on the list are taking place on the African continent. 
The war in Ukraine has highlighted the immense gap between what is possible when the international community rallies behind a crisis, and the daily reality for the millions of people suffering far from the spotlight.
Ukraine
Last Friday was the 100th day since Russia launched its full-scale invasion of Ukraine. In that time an estimated one-third of the country's population has been displaced and nearly 7 million people have left to seek refuge in neighbouring countries, with over 700,000 recorded in Germany. In Berlin a key challenge is stable, long-term housing. Check out our recent interview with Bridges over Borders to learn more and find out how to help.
Germany
Last week Human Rights Watch reported on a sharp increase in hate crimes in Germany since the beginning of the Russian invasion of Ukraine against people perceived to be Russian, including Russians, Belarussians and Ukrainians. The Federal Criminal Police Office told HRW that they are counting around 200 crimes per week, ranging from insults and threats to vandalism, memorial desecration and assault.
Berlin 
The Berlin Clubcomission are investigating an increase in cases of spiking, after multiple reports of spiking, including with needles, across Europe and in Berlin clubs like Berghain. On the 16th of June, the Clubcomission are holding a closed event for exchange and discussion on the topic. Head over to their Instagram page for more information and get in touch at dj@clubcomission.de if you have been affected.
Photo Story
This May we were in Jordan working on a radio workshop series 'Aswat Al Raseef' with Zaatari Radio and Al Raseef 153 at the7Hills skatepark in downtown Amman. Last week to mark the close of the project we published a photo gallery by IG: koljaaaaa__, giving you a look at the early stages of the project, the team behind the scenes and a snapshot of life in and around the city.
MELT Festival
On Saturday we're heading to Ferropolis for MELT Festival, one of the biggest open-air electronic music festivals in Germany. We'll be setting up at the festival's brand new Radio Stage and broadcasting live throughout the day. On the lineup: Flora Päär, No Plastic & Richard Akingbehin, BeatPete, Margaux and Yu Su.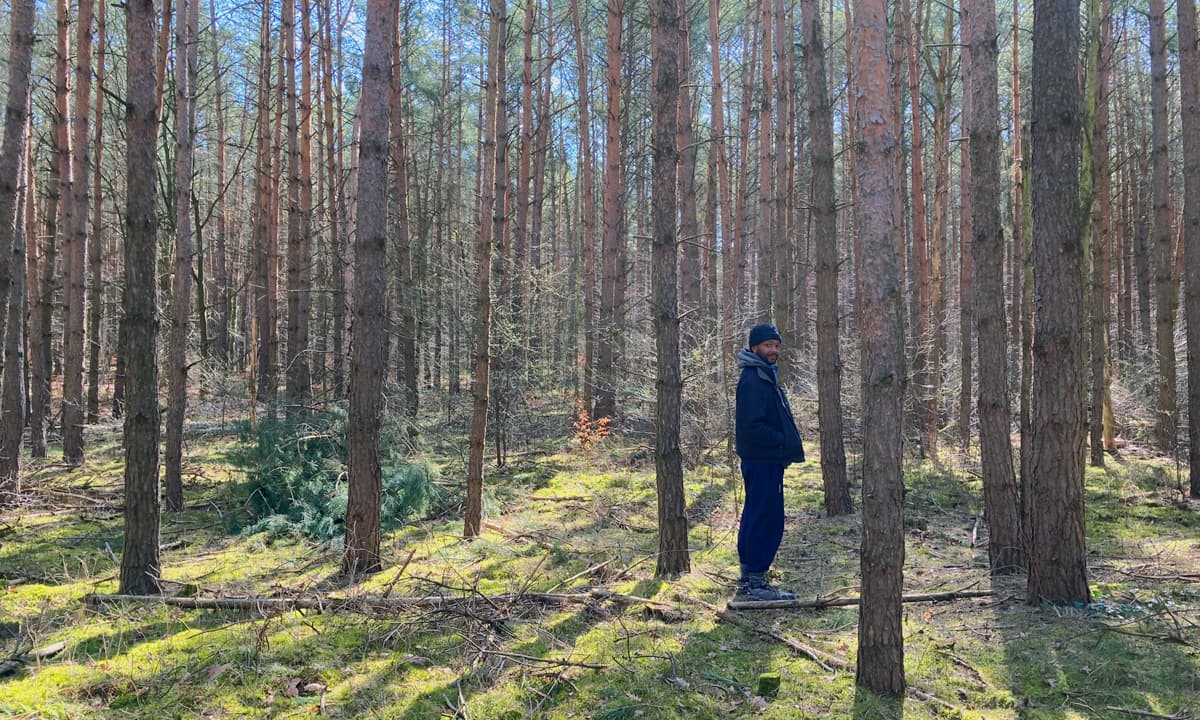 MINQ hosts workshop
Open Music Lab and Refuge Worldwide are excited to announce a new workshop created and hosted by sound artist, sound designer, DJ and radio host MINQ. The workshop takes place 27th of June 2022 at Refuge Worldwide, Westerstr. 166 Berlin, from 6pm. MINQ's Sonic Utopias | Research Lab is a space for play and experimentation around mindfulness, sound, voice and movement. The workshop will explore the concept of Sonic Utopias using deep listening scores, sonic meditations and vocal improvisation practices. No musical knowledge is needed, just an open and curious mind and a sense of humour.
Free Course
You can now take a 3-week online course on 'Volunteering with Refugees' for free. Created by Human Hive and Cambridge University Press, the course is for beginners who are interested in working with and teaching language to displaced people. Head over to the Future Learn website to find out more.
Oona
At Oona this week: Rubin Henkel will perform live piano on Tuesday evening, ahead of a new release on contemporary classical label 7K! On Friday, JAW Family and Olin's world play in the afternoon followed by a 6-hour takeover from 20:00 CET hosted by London label Phantasy Sound. Music will be supplied by PYTKO, Wilted Woman, Cromby & Tee Amara, Josh Caffé and Gramrcy & John Loveless.