ICYMI | #77
DWE Kiezteam meetings | Melilla tragedy | Germany's 'tolerated' migrants
By Staff
Our weekly roundup of the stories you may have missed.
Deutsche Wohnen & Co Ent.
Grassroots campaign group Deutsche Wohnen & Co Enteignen are holding meetings across Berlin over the coming weeks. After last year's successful referendum campaign, the group continue to organise across the city, fighting for the expropriation of Berlin's large corporate landlords and a solution to Berlin's escalating housing crisis. Head to IG: @dw_enteignen to find out how to get involved through your local Kiezteam.
Melilla
On the 24th of June, around 2000 people attempted to scale the border fence between Morocco and the Spanish enclave of Melilla, resulting in the death of at least 23 migrants. On Monday, the Kenyan government joined NGOs and activists across Europe and Africa in calling for an immediate probe into the tragedy, after widespread reports and video evidence that border security forces were using excessive and unjustified force to prevent migrants from entering the EU.
New path for the 'tolerated'
A new visa status for rejected asylum applicants living in legal limbo and lacking permission to work in Germany might help more than 200,000 'tolerated' migrants find a pathway to legal residence, work, and a semblance of normalcy. Germany has for years granted some asylum applicants a 'tolerated' status meaning they can't be deported, as is the case for countless Afghans whose country is mired in crisis. What seems like an overdue first step towards a pragmatic migration policy has naturally been under attack by the parliamentary opposition.
San Antonio
53 people were found dead in a tractor-trailer rig on a remote back road in southwest San Antonio, Texas, last week, in what is believed to be the deadliest smuggling incident in US history. As the temperatures inside the vehicle soared to 75 degrees, "there were no signs of water [...], and no visible working AC unit," according to the San Antonio fire chief. Republican politicians didn't hesitate to seize on the tragedy and blamed it on Joe Biden's immigration policies, which they inaccurately describe as "open borders."
Amman
Head to the AIAIAI website to read interviews with organisers and participants of Aswat Al Raseef, our recent workshop series with Zaatari Radio in Amman, Jordan. With the help of mentors like Nour and Odai Masri, workshop participants were able to produce and broadcast their own radio shows on everything from music to mental health, migration and street culture. Listen back now on our website.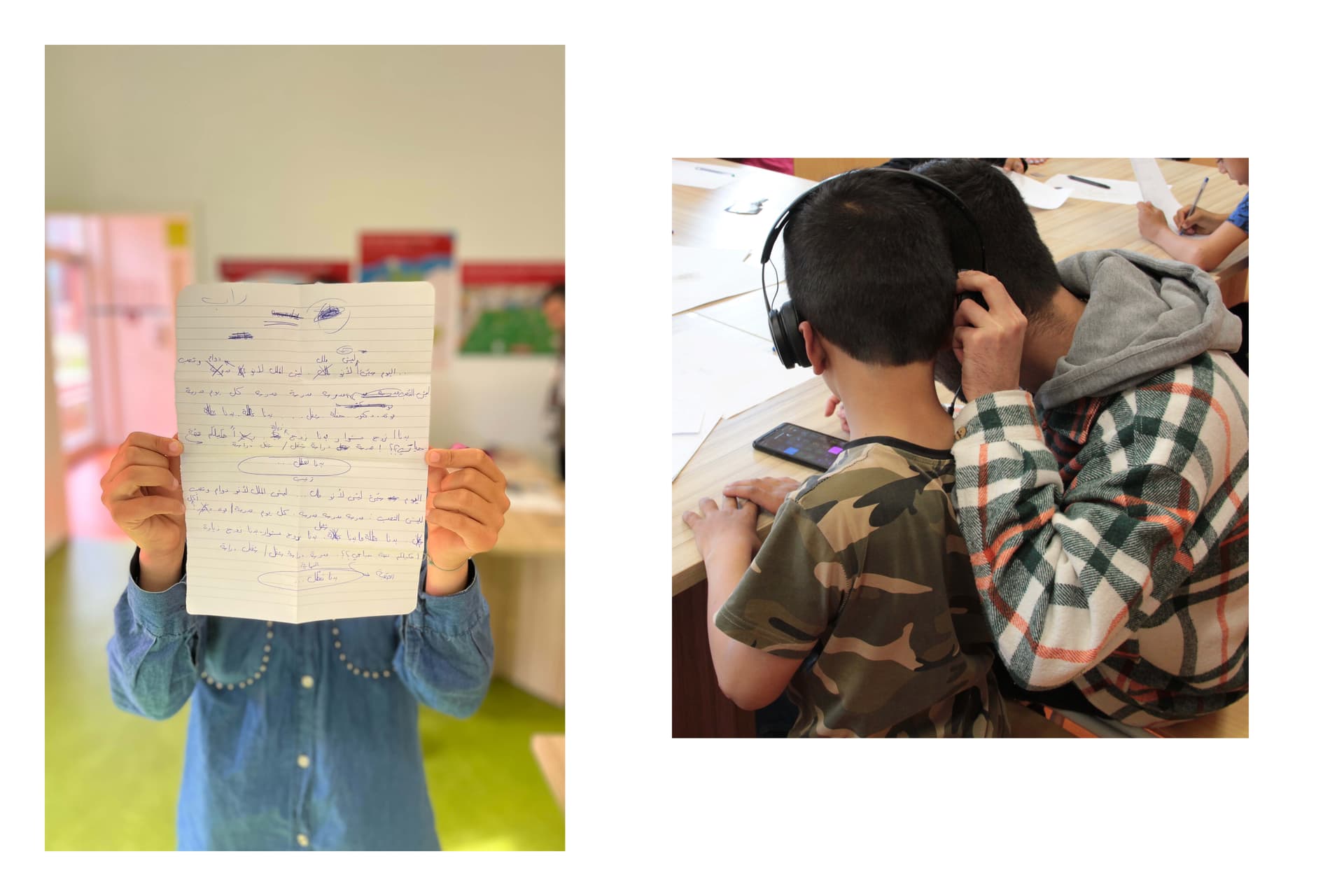 Lilipad: Libraries and Lyrics
For the past five years, Lilipad's team of passionate volunteers have made it their mission 'to enable children in vulnerable communities to enjoy access to a fulfilling, quality and stimulating education.' We talked to the team to find out more about their new library, our hip-hop workshops, and plans for the future.
Oona
On Wednesday, catch our resident Golden Medusa followed by a 3-hour mini-takeover by Prenzlauer Berg's finest OYE Records, who celebrate 20 years since opening with sets from Sabine Hoffmann, Formella and the store's co-owner Tinko.