ICYMI | #72
Mediterranean crossing | Aswat Al Raseef broadcasts | AutoGrill
By Staff
Our weekly roundup of the stories you may have missed.
Greece
The Greek migration minister Notis Mitarachi has revealed plans to extend a steel fence on the land border with Turkey from 40km to 120km, in a crackdown on attempted border crossings. According to government statistics, there has been a sharp increase in migration from Turkey over the last fourth months, both through the land border and across the Aegean sea. This includes 600 people on 9 boats who were pushed back to Turkey by the coast guard last Tuesday. Amid rising diplomatic tensions between the two countries, there are fears that asylum seekers are once again being used as political pawns.
Mediterranean crossing
According to a report by the International Organization for Migration (IOM), 600 people went missing while crossing the Mediterranean from Libya and Tunisia in North Africa in the first three months of 2022. While the central Mediterranean route is often referred to as the world's deadliest, this figure represents a sharp increase from last year and the highest rate of disappearance since 2014.
Berlin/Detroit Residency
Berlin-based solo artists can apply now for Musicboard's 2023 Detroit/Berlin tandem residency, which is aimed at independent electronic musicians and involves 6-8 week stays in both cities. The residency is designed to promote exchange and collaboration between musicians from Detroit and musicians from Berlin, and to raise awareness for the origins of techno and house as black, queer music cultures. Applications close on Wednesday, 1st of July.
ROOTS Berlin
This Thursday ROOTS Berlin are hosting 'Sharing Game', a get together for upcoming BIPoC musicians at Friends Space Berlin, which will include workshops and panel talks with artists and industry figures including Kelvyn Colt, Joy Denalane and Aisha Vibes. ROOTS was founded in 2020 with the aim of fostering solidarity and support within the BIPoC community. You can find more information and RSVP via their IG.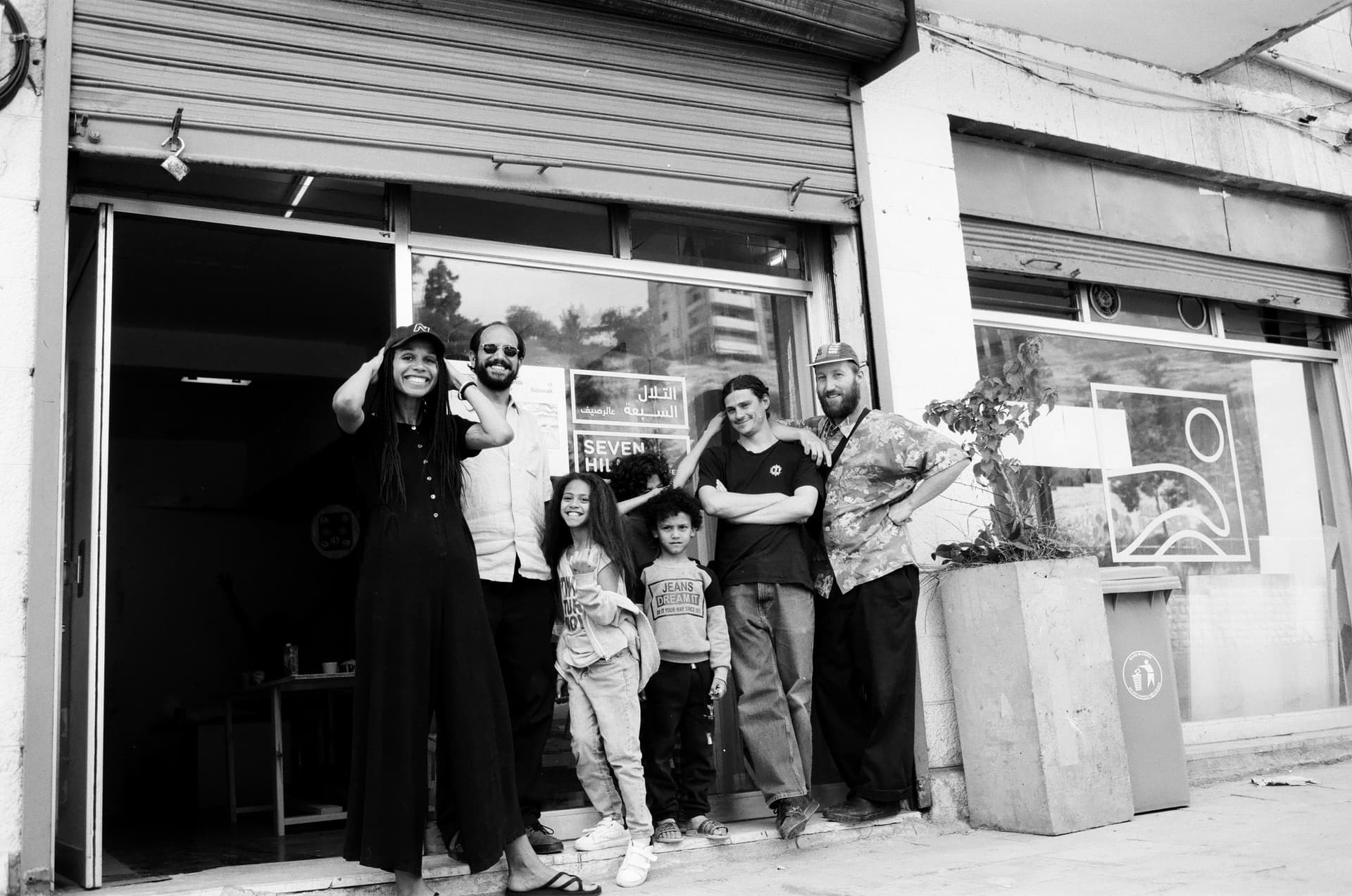 Aswat Al Raseef
Earlier this month we were in Jordan working with Radio Zaatari and 7Hills skatepark on the project 'Aswat Al Raseef' (Sounds of the Sidewalk), a pop-up radio studio and four-week workshop series for a group of young people living in the capital Amman. Every day this week you can hear podcasts, soundscapes and sonic narratives produced by the participants, and on Saturday there's a special all-day broadcast, live from Al Raseef in downtown Amman. Head to the 7hills skatepark website to tune in.
GALA Festival Takeover
This Friday, 3rd June we are hosting a stage at GALA, a four-day Festival in Peckham Rye Park, South London. The Neighbourhood Tent will open with an extended set by Refuge co-founders No Plastic & Richard Akingbehin. Riva and Saachi from South Asian artists collective Daytimers will go B2B before sets by Borne Fruits label-head Amaliah and NIKS, co-founder of Black Artist Database.
AutoGrill
Refuge Worldwide will supply the soundtrack at AutoGrill on Sunday 12th June, taking place at Wilhelm Hallen. The Move78 band are performing live, alongside DJ sets from Katerinha & Dhanesh Jayaselan, Ella Victoria & Richard Akingbehin and No Plastic. Food and wine supplied by Otto and Frauenpower, RSVP for a free glass of wine upon entry.
Oona
This week at Oona: on Thursday night we are broadcasting live shows from Nick Höppner, Human Margareeta and more. Then on Friday, SWAK make a return with a guest appearance from Berlin-based South African selector Anele, before Two Thou takes over for a special show with Paris/Berlin label Altered Soul Experiment.