ICYMI | #93
Melilla inquest | U.S. plots Haiti intervention | aequa fundraiser
By Staff
Our weekly roundup of stories you may have missed.
In Limbo
In this new feature, Liv Stroud speaks to BIPOC students who fled Ukraine at the start of the Russian invasion and now find themselves at the mercy of complex bureaucratic processes and racist European authorities. Click here to read the full feature.
Nigeria
Around 1.3 million people have been displaced by floods in Nigeria, which have wreaked havoc across 31 of the country's 36 states and claimed 600 lives. Floods began in summer and have intensified after several months of above-average rainfall in Nigeria, another country in the global south to be disproportionately affected by climate crisis this year. Donate now to Fridays for Future Nigeria, who are fundraising to support families displaced by the floods.
Melilla inquest
Spain's government have voted to block an official inquest into the Melilla massacre. On 24th June this year, 2000 people attempted to scale the border fence between Morocco and the Spanish enclave of Melilla, resulting in the death of at least 37 people amid widespread reports of unjustified force by border guards. Spanish and Moroccan governments continue to blame and criminalise the survivors – over 75 have received criminal sentences – while avoiding any official probe into the massacre.
U.S. plans intervention in Haiti
The U.S. are looking to spearhead foreign intervention in Haiti to prop up the illegitimate government of Ariel Henry. Haiti's political and humanitarian crisis has worsened in recent months – gangs have blocked the country's main fuel terminal and many have taken to the streets to demand Henry's resignation. Historically, U.S. military intervention in Haiti has largely served to strip Haitians of their right to self-determination and deepen crises under the guise of foreign aid.
West Bank
A new UN report has declared that the Israeli occupation of Palestinian territory is illegal under international law, citing the occupation's "permanence and the Israeli Government's de-facto annexation policies". The announcement comes amid a significant increase in Israeli military operations, which have killed at least 100 Palestinians in the West Bank since the start of the year.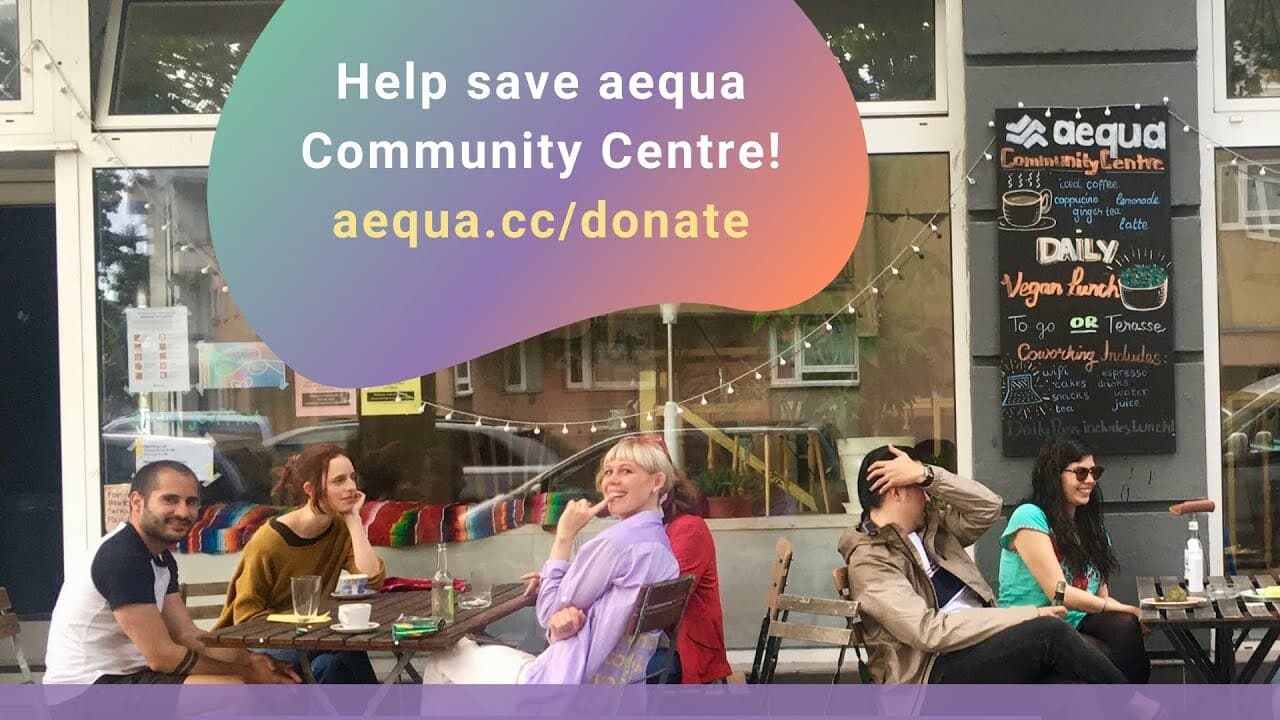 Aequa fundraiser
aequa, an intersectional community for social equity based in Wedding, are hosting a fundraiser at the weekly Mauerpark fleamarket this Sunday, 30th October. You can buy artwork, plants and other pieces from the aequa co-working space, and help them to raise money for their upcoming project at Exerzierstrasse 13. 
Iran Talks
This Tuesday, 25th October, Die Linke Neukölln are hosting a panel talk with Iranian feminist author Mina Khani and political scientist Dastan Jasim about the current situation in Iran, its political background and significance as a feminist revolutionary uprising. Head to Linx*44 at Shierkerstr. 26 at 19:00 to attend.
European Tour
Up next in our Europe-wide DJ workshop series with AIAIAI is Helsinki this weekend, hosted by DJ Fart In The Club, then Turin on November 5th (PLO Man) and Warsaw on November 12th (CCL). Apply at this link to join the tutorial, practice session and the party afterwards!
Header Image: Poland, March 2022. Photo: Liv Stroud