ICYMI | #105
Peru | Sierra Leone | UK child asylum seekers
By Staff
Our weekly roundup of stories you may have missed.
Peru protests continue
At least 50 people have been killed in the protests in Peru that began in December when former leftist president Pedro Castillo was removed from office by lawmakers and arrested. Peru's top prosecutor has announced that an inquiry has been launched into current president Dina Boluarte to investigate allegations of genocide. Deadly violence by Peruvian security forces has been particularly intense in rural and indigenous regions where Castillo had strong support. 
Sierra Leone's Gender Equality Act
In what has been described as a "ground-breaking" move, Sierra Leone has passed a new Gender Equality and Women's Empowerment Act, stating that 30% of public and private jobs must be reserved for women. President Julius Maada Bio issued an apology to women in the country for their poor treatment until this point. Under the new law, women benefit from ringfenced senior positions, equal access to bank credit, training opportunities, and a minimum of 14 weeks of maternity leave.
UK child asylum seeker kidnappings
The British government is under fire after an investigation revealed that dozens of asylum-seeking children have been kidnapped from a Brighton hotel operated by the UK Home Office. According to whistleblowers, this high-profile case is indicative of a broader trend in similar facilities on England's South Coast. Reportedly, Home Office officials have been repeatedly warned of the risk, yet have failed to put in place proper protection. 
Wrongfully convicted Somali man wins appeal in Lesbos
Mohamad Hanad Abdi, a Somali man who was sentenced by a Greek court to 142 years in prison for people smuggling, has been released following a successful appeal. Abdi was arrested in 2020 for steering a dinghy to the Greek island of Lesbos after he and over thirty others were abandoned in the Aegean Sea by a smuggler.
Abdi's wrongful conviction has attracted international attention and solidarity, highlighting the broader criminalisation of migrants under the EU's brutal border regime.
Refuge Worldwide 2nd Birthday
Join us for our second birthday party this weekend as we celebrate two years on the airwaves! We will be taking over both floors of our favourite Neukölln venue arkaoda from 22:00-06:00 this Saturday, 28 Jan. Come down for a boogie courtesy of Christa Belle, Dangermami & Riva, DJ Westfa, No Plastic, The Honey Tapes and more!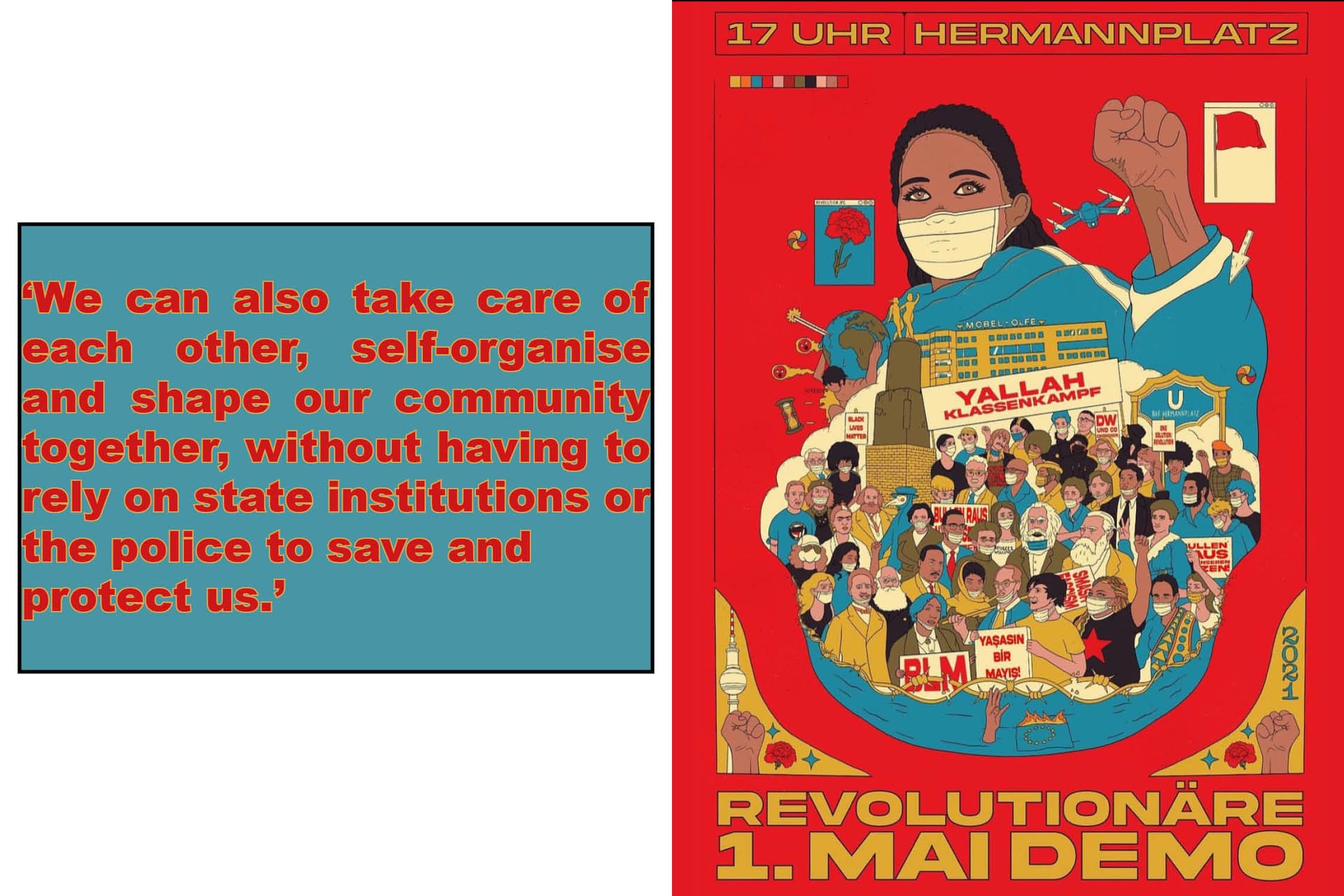 Migrantifa
You can head to our website to read an interview by Dina Elsayed with protest group Migrantifa Berlin. Members of the prominent anti-fascist collective discuss migrant activism and community building in the aftermath of Hanau.
If you'd like to learn more about Migrantifa and get involved with their community work, this Wednesday they host their monthly open cafe event at their new space, Rote Lilly at Emser Str. 114.
Debashis Workshop
On Monday 30 Jan, join sound artist Debashis Sinha for a workshop exploring field recording, radiophonic art and new collective sound mythologies. Debashis has created numerous solo and collaborative projects including composition for dance, video, film and theatre. Using smartphones to gather recordings, you will participate in a collaborative session to discover the hidden stories within different sound materials.
Find out more and sign up here.
---
Cover image licensed under the Creative Commons Attribution-Share Alike 4.0 International license.