ICYMI | #84
Palestinian NGOs raided | Athens camp eviction | River Loire drought
By Staff
Our weekly roundup of the stories you may have missed.
Israeli forces raid Palestinian NGOs
Last Thursday, Israeli forces carried out raids on seven civil society organisations in Ramallah, Palestine (pictured), including the human rights organisation Defence for Children. Documents and computers were seized, doors were welded shut and orders were issued to close. The raids follow attempts last year to designate the organisations as "terrorist" groups under Israeli law – further signs of a broad assault on human rights defenders in Palestine. 
Eleonas camp eviction
The Eleonas camp, one of the last refugee camps in Athens, was the site of a stand-off between protesters and the police last week when authorities deployed tear gas and a flash grenade to disperse residents and activists who were protesting evictions. 670 residents are being evicted after Greek Migration Minister Notis Mitarakis tweeted that he was going to close Eleonas in order to upgrade the area. 
River Loire drought
Following last week's reports of drought in the river Rhine, France's river Loire is in a similarly worrying condition. Extremely low levels of rainfall since last winter have caused many of the river's tributaries to dry up completely, with catastrophic results for wildlife in the region.
Baobab pop-up market 
This Saturday, there will be a Black-owned business pop-up market in Reuterkiez. Running from 12-20, Baobab pop-up market will feature haircare, skincare, accessories and much more from small businesses from all over Germany. 
ACLAÍ Palestine
The ACLAÍ Palestine Project, the goal of which is to open a volunteer gym in the Aida Refugee Camp in the West Bank, are raising funds. This gym will help improve the quality of life in the camp and support the physical and mental health of the people who live there. Donate now!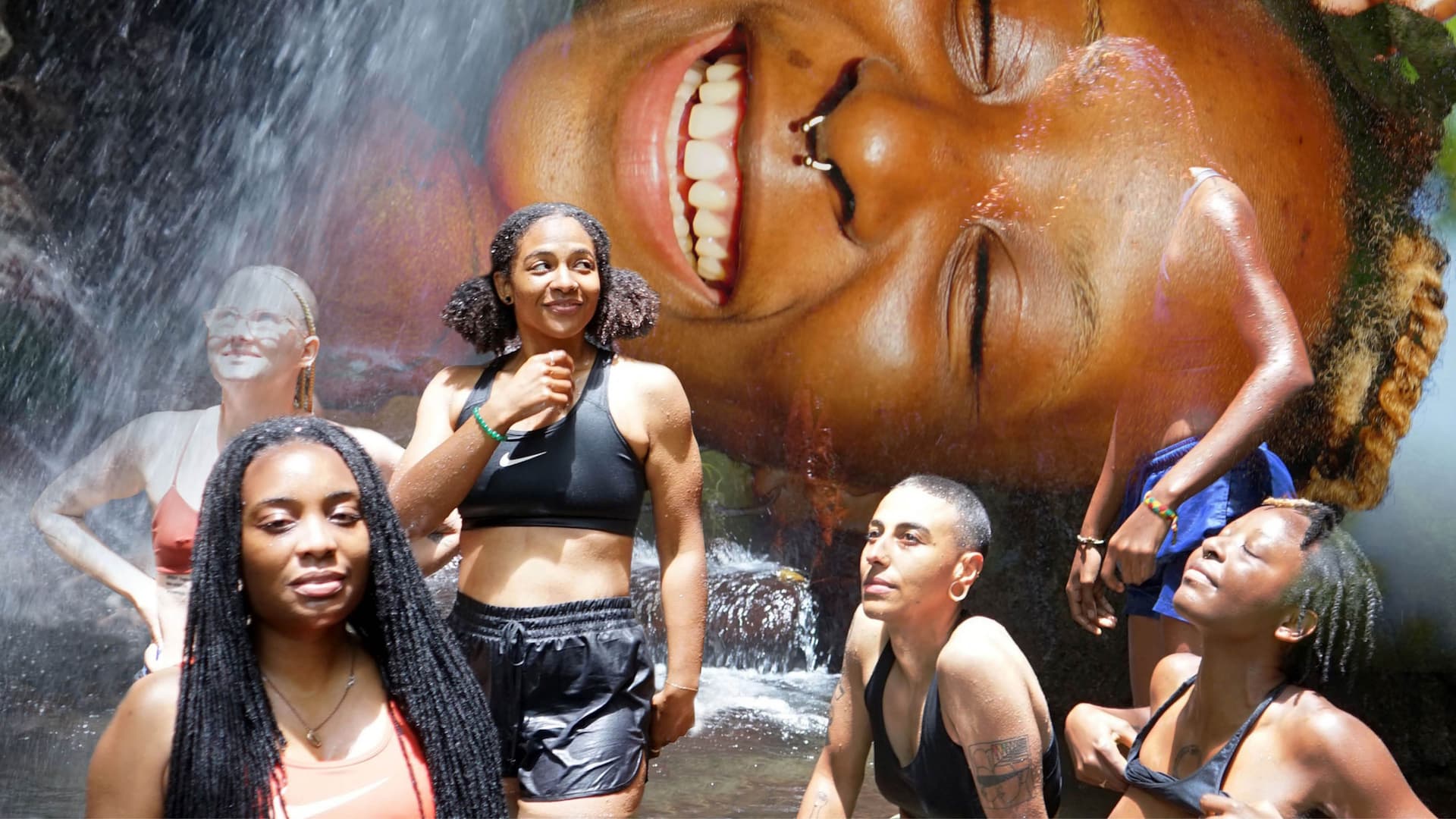 Beyond Homophobia
Our resident Yewande Adeniran (aka Ifeoluwa) spoke to the founders of Beyond Homophobia about the perceptions and reality of queer experience in the Carribean, the colonial roots of homophobia, and the demonisation of dancehall. Check out the full article.
Interflugs
Interflugs is launching a series of events on the topic of anti-discrimination work, starting this month and running until February 2023. The program will include workshops, talks, panel discussions and film screenings exploring community organising, intersectional environmentalism, archiving memory and much more. The events will be held mostly online and free of charge. 
Regenerate
Save the date: on Friday 30th September & Saturday 1st October, Regenerate festival returns with DJ sets, live performances, panel discussions, workshops and more hosted across OHM, Oona bar and the Tresor garden. Stay tuned for the full lineup and more info.