ICYMI | #125
Paris Protests | Jenin Invasion | CSD Berlin 2023
By Staff
Our weekly roundup of stories you may have missed.
Paris Adama Traoré protests
Over 2,000 people defied a protest ban and took to the streets of Paris on Saturday to commemorate Adama Traoré, a Black man killed in police custody in 2016. The rally was blocked by authorities after recent unrest across France triggered by the police murder of Nahel Merzouk on 27 June.
Traoré's sister Assa spoke out against the ban, saying "they authorize marches by neo-Nazis but they don't allow us to march. France cannot give us moral lessons. Its police is racist and violent." Footage has surfaced of Adama's brother, Yssoufou Traoré, being violently arrested and hospitalised during the rally.
Israeli assault on Jenin
Last week, Israeli forces launched a brutal invasion of the Palestinian city of Jenin, using air strikes and ground troops to destroy Palestinian homes and expel residents from the Jenin refugee camp.
The operation killed 12 people, forced thousands to leave their homes and has left the camp in ruins and without clean water or electricity. It was the biggest military incursion into the West Bank in decades and has been called a war crime by UN experts.
Amazon deforestation drops under Lula
Deforestation in the Amazon rainforest dropped 34% in the first six months of Brazillian president Luiz Inácio Lula da Silva's leadership, a reversal of the destructive trend that characterised the reign of his predecessor Jair Bolsonaro. Earlier this year, Lula unveiled his plan to end deforestation in the Amazon by the year 2030, declaring: "Brazil has resumed its leading role in tackling climate change."
Record-breaking global temperatures
Global temperature records were broken three times in four days last week. Last Monday was the first day since records began when the average temperature on earth exceeded 17 degrees, surpassed by temperatures of 17.18 on Tuesday and 17.23 on Thursday. More records are expected to be broken soon, as hot weather worldwide is being driven by climate change and the El Niño weather pattern.
Germany needs 1,5 million immigrants every year
In order to deal with growing shortages in its workforce, Germany needs 1.5 million new immigrants to come to the country every year. That's according to economist Monika Schnitzer, who argues that it is vital for Germany to adopt a more welcoming approach, drop German-language requirements and speed up visa and residency processes. Despite Europe's growing reliance on migration, the EU announced last month a new plan to enact harsher migration and asylum restrictions across the continent.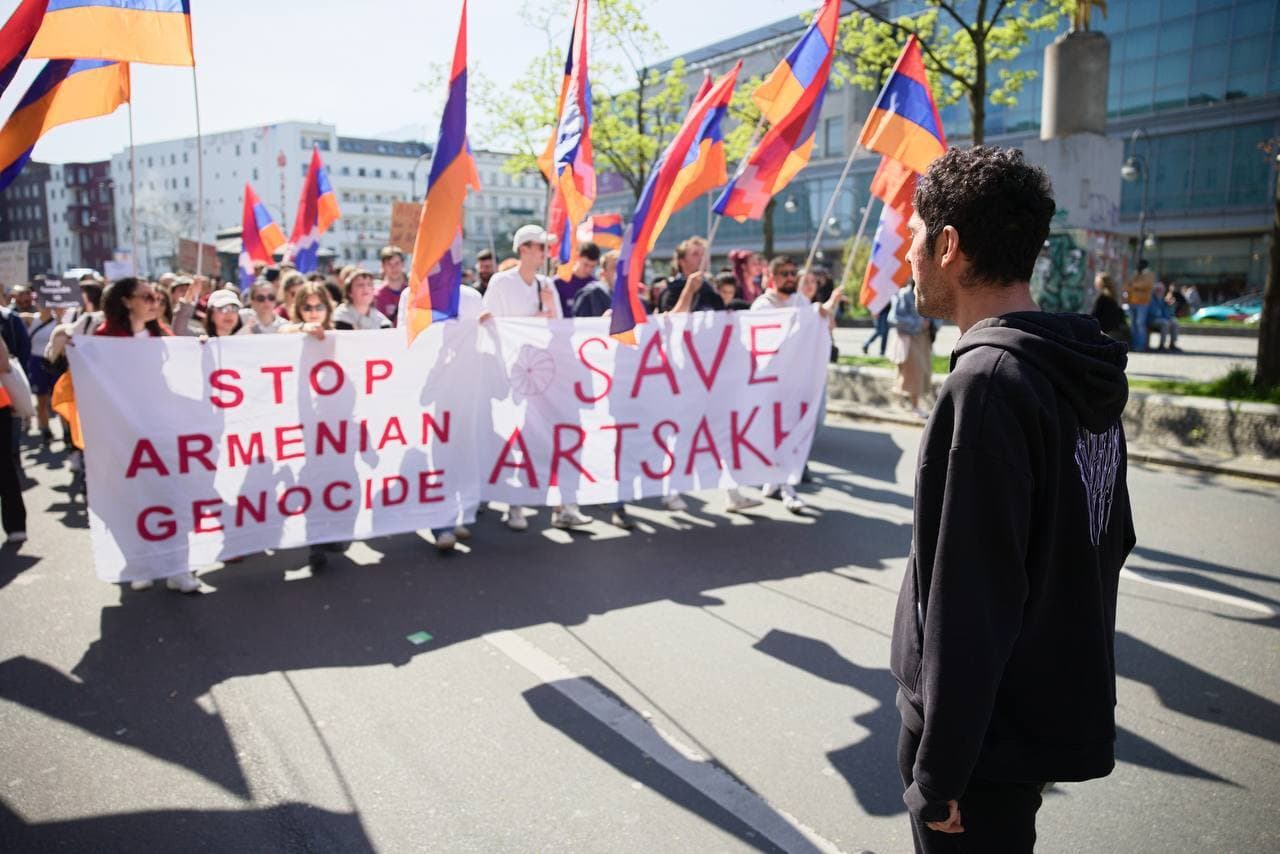 On The Ground Artsakh
In the latest On The Ground feature, Johanna Urbancik sits down with Russian-Armenian climate and anti-war activists Arshak Makichyan to discus the blockade of Artsakh, activism in Russia and Putin's colonial narratives. Read the full interview on our website.
JAW Family Autumn shows
Refuge Worldwide residents JAW Family have shared their programme for Autumn, featuring appearances from Marcellus Pittman, Tigran Hamasyan, Meshell Ndegeocello, Butcher Brown and more in venues across Berlin.
CSD 2023
Internationalist Queer Pride Berlin have announced the details for their annual march on Christopher Street Day Berlin, 22 July. They're currently looking for stewards to help oversee and keep people safe during the march. Head to their IG for more details on how to get involved.
This week on Weserstraße:
Tuesday: early bird & Librolegno, DJ Aficionado & Trujillo
Wednesday: Mansions and Millions, DJ Northern
Thursday: Alias Error, Inner City Foliage, ophélie & maya vika
Friday: Jams, Arnav, Serkush, VG+
Saturday: DJ Fire Abend, Lekker Collective, Patterns of Perception
---
Header image licensed under Creative Commons Attribution-Share Alike 4.0.