Listen to a selection of Black History Month-themed radio shows
From feminist dancehall to afrobeat via traditional Ethiopian music and early UK funky.
By Staff
To celebrate and pay respect to Black musical, cultural and artistic pioneers, we have gathered together some of our favourite Refuge Worldwide radio shows on the theme.
Starting with a show from this week, we can highly recommend Thea's two-hour conversation with Seun Kuti, son of the legendary Fela. In fact, dive into any of Thea's shows and you will find a treasure chest of black music and history, with guests including DJ Amir, Rick Wade, Kai Alcé and Robert Owens.
The same could be said of our wonderful breakfast show host Mokeyanju. She welcomed the Blindian Project on her Breakfast Show earlier this month, soundtracked by a selection of Afrocentric folk tunes by past and living legends to commemorate BHM.
In 2021, we were blessed by a six-part series exploring narratives of resistance through South African and Ethiopian perspectives, hosted by Dumama and Jessica Korp. Also from that year: a Blues "juke joint" special by O.N.A and a show by Monty Luke dedicated to the memory of the great Science Fiction novelist, Octavia Butler, the writer considered the mother and primary catalyst of the Afrofuturist movement.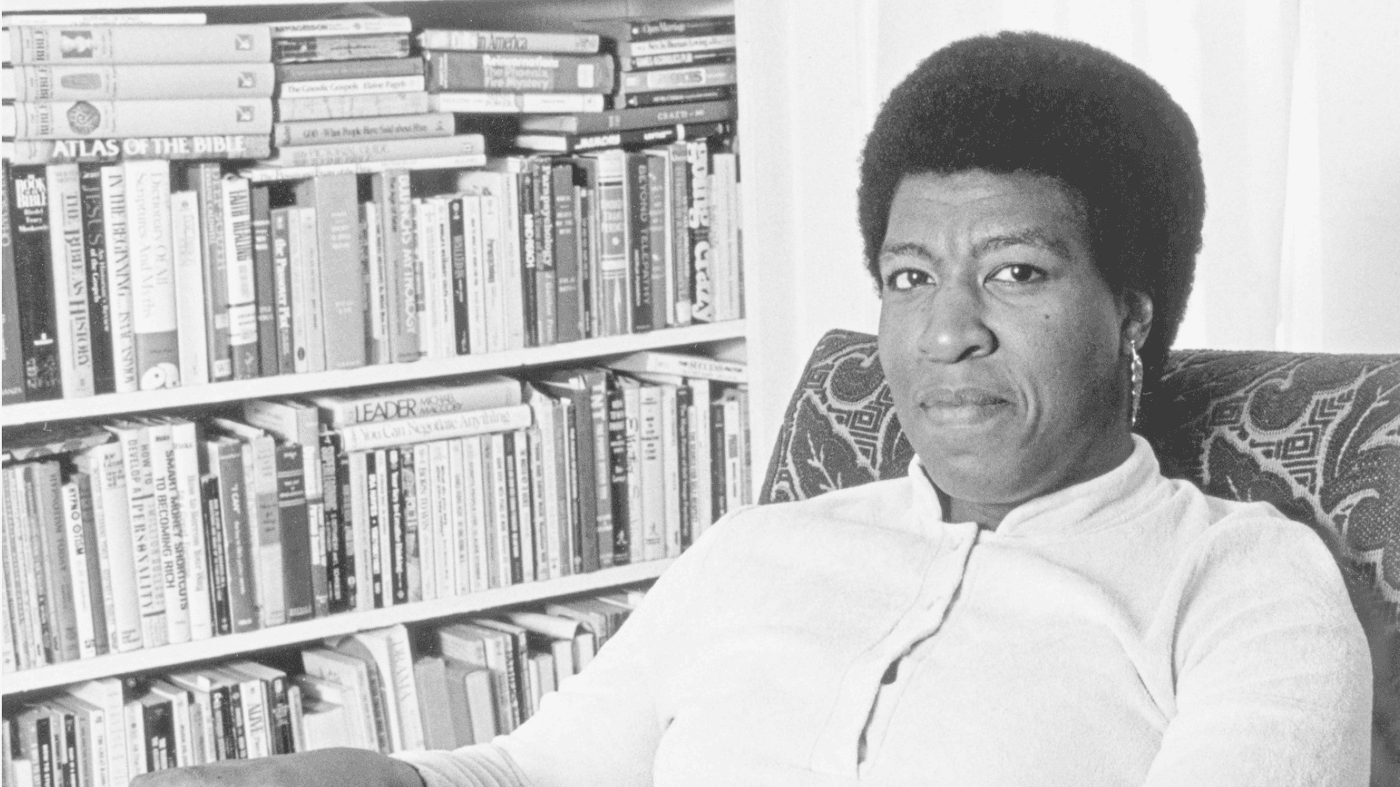 For those wanting to get deep into a talk show, check out DeForrest Brown, Jr. in conversation with Christine Kakaire and Jessica Ekomane, covering Black counter-culture past, present and future. Alternatively, check out the Listening Bodies Podcast, in which African artists from the field of dance and performance give insight into their working methods.
A few other favourite interviews: okcandice speaking with Nigerian jazz percussionist and musician Lekan Babalola; discover the history of Lagos city meeting point Ojuelegba via this conversation between sound artist Emeka Ogboh and Richard Akingbehin or check out Nicky Böhm's show with melodramatics of Black Obsidian Sound System.
If you're after musical deep dives, this feminist dancehall special is a sure-fire winner, as is this selection of vintage African music from KILLA's family vault, Roska's UK Funky Archives show, Lupercia's show on Ethiopian political popstar Yeshimebet Dubale, Nam & Rob's 60 minutes of protest music and Sky Deep's journey from the OG's to the new along a timeline of funk music.
Last but not least, we loved Mama Lior's Sade Adu Appreciation Hour - we love anything to do with Sade, to be honest - and loved Kaodi's exploration of jazz and traditional Ethiopian music.