Refuge Worldwide's Neighbourhood Dance returns to Arkaoda
Our European Tour stops at home in Berlin this month.
By Staff
We're back at our favourite basement, Arkaoda, with an all-star line-up and guaranteed vibes from 10pm until 6am.
Downstairs there will be a back-to-back from Two Thou & The Neighbourhood Character, plus sets from DJ Amir (acclaimed as half of the duo Kon & Amir), miszo and Deniz Arslan. Upstairs MAKAYABUNDO, mokeyanju and Calamidades Lola's eclectic selections will soundtrack the night.
The event is part of our European tour, meaning there will be a Carhartt WIP-supported DJ workshop in the venue before the party. The workshop runs from 8-10pm, and is a vinyl-only session hosted by The Neighbourhood Character. Applications are open now here.
General entry will be 10€ and we will also be collecting donations on the door for the gender affirming surgery of a dear member of our community.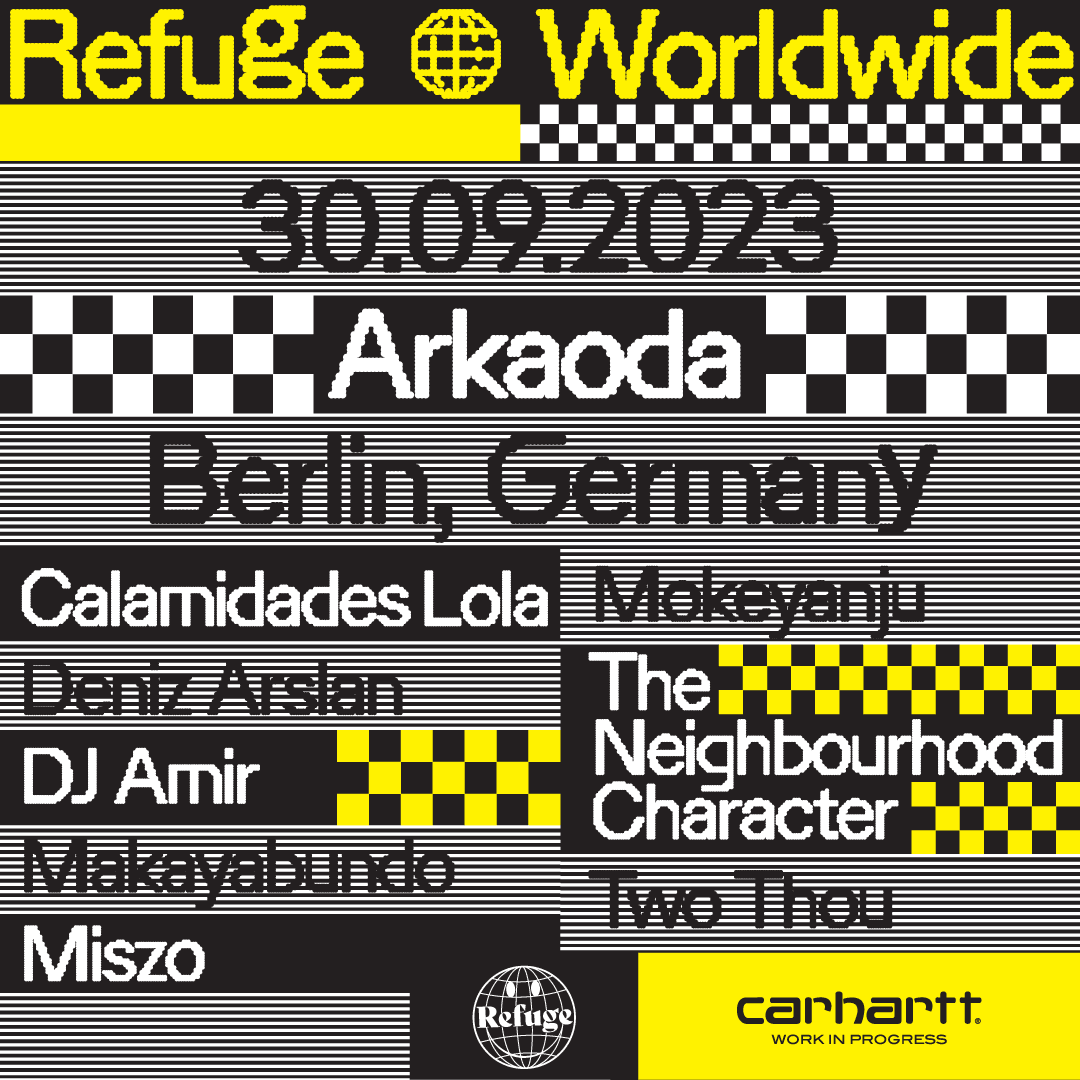 Photo credit: Luke Hawkins
Artwork credit: Raoul Gottschling