Refuge Worldwide's Regenerate Festival returns
Save The Date: Friday 30th September & Saturday 1st October.
By Staff
After the success of last year's edition we are bringing Regenerate festival back to Berlin, hosted across OHM, Oona bar and the Tresor garden.
The second edition of our weekend festival is coming up and this year we will be exploring how civil society groups can mobilise communities, self-organise and turn the tide from awareness to action. The event will take place over two days starting on Friday 30th September at Refuge Worldwide's home-base, Oona bar, with a workshop and dedicated radio shows broadcasting live on refugeworldwide.com. 
The programming on Saturday 1st October will take place at OHM and in the Tresor garden, with DJ sets, live performances, panel discussions, workshops and more.
Regenerate festival is family-friendly*, accessible and a celebration of unity in the community.
We're looking forward to celebrating with you so keep an eye out for the full festival line-up and programme, to be announced later this month. 
*After party at OHM is 18+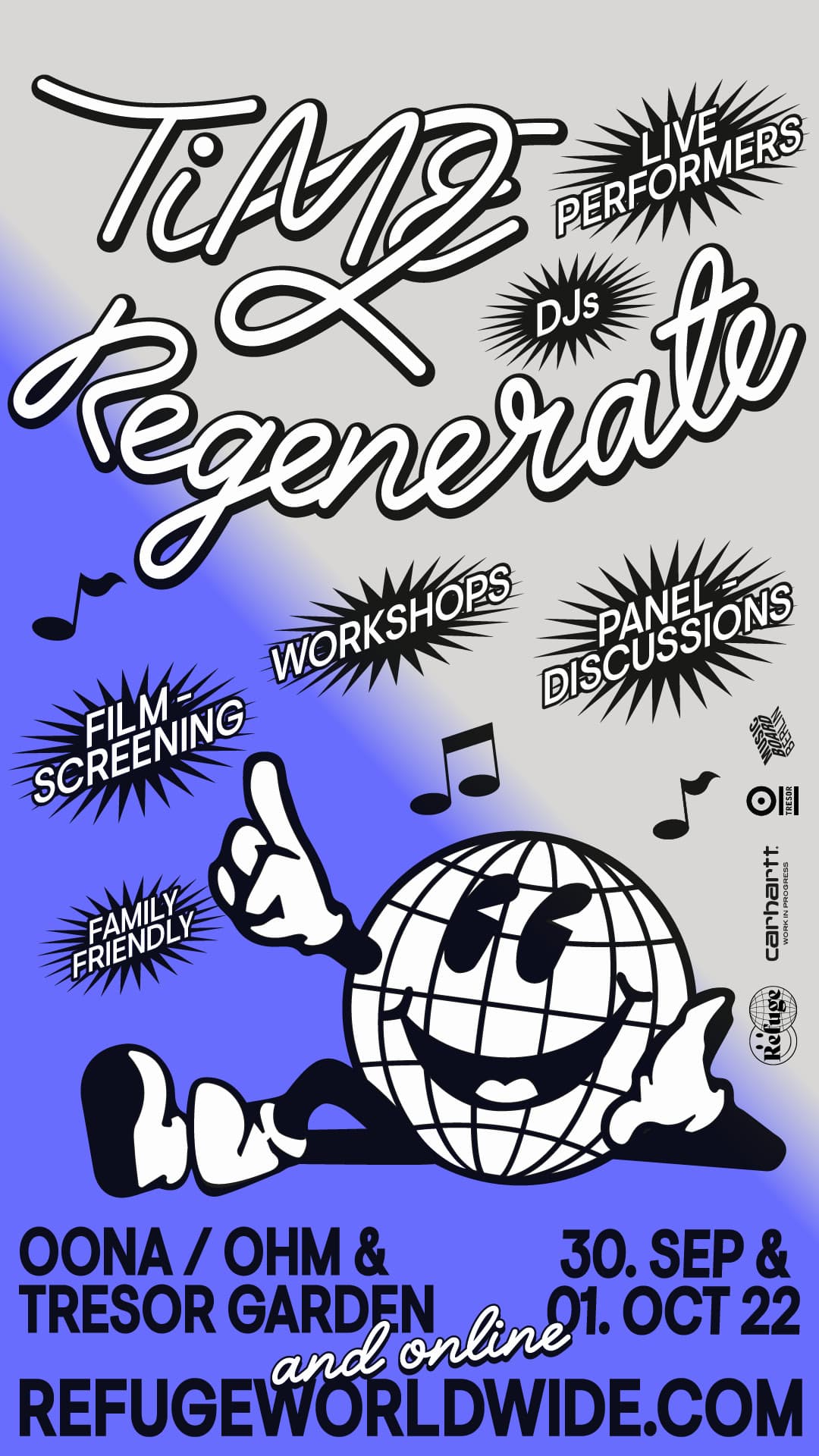 Regenerate Festival is supported by Music Board Berlin and Carhartt WIP.