Refuge Worldwide and 3'Hi are putting on 10 hours of May Day programming
The event will feature sets from BOK BOK, Kush Jones, Neana, and more.
To mark the May Day demonstrations in Berlin this year, 3'Hi and Refuge Worldwide are hosting a day of DJ sets in support of Kreuzberger Himmel, a Berlin-based restaurant run by refugees that produces high-quality meals for Berlin's homeless community.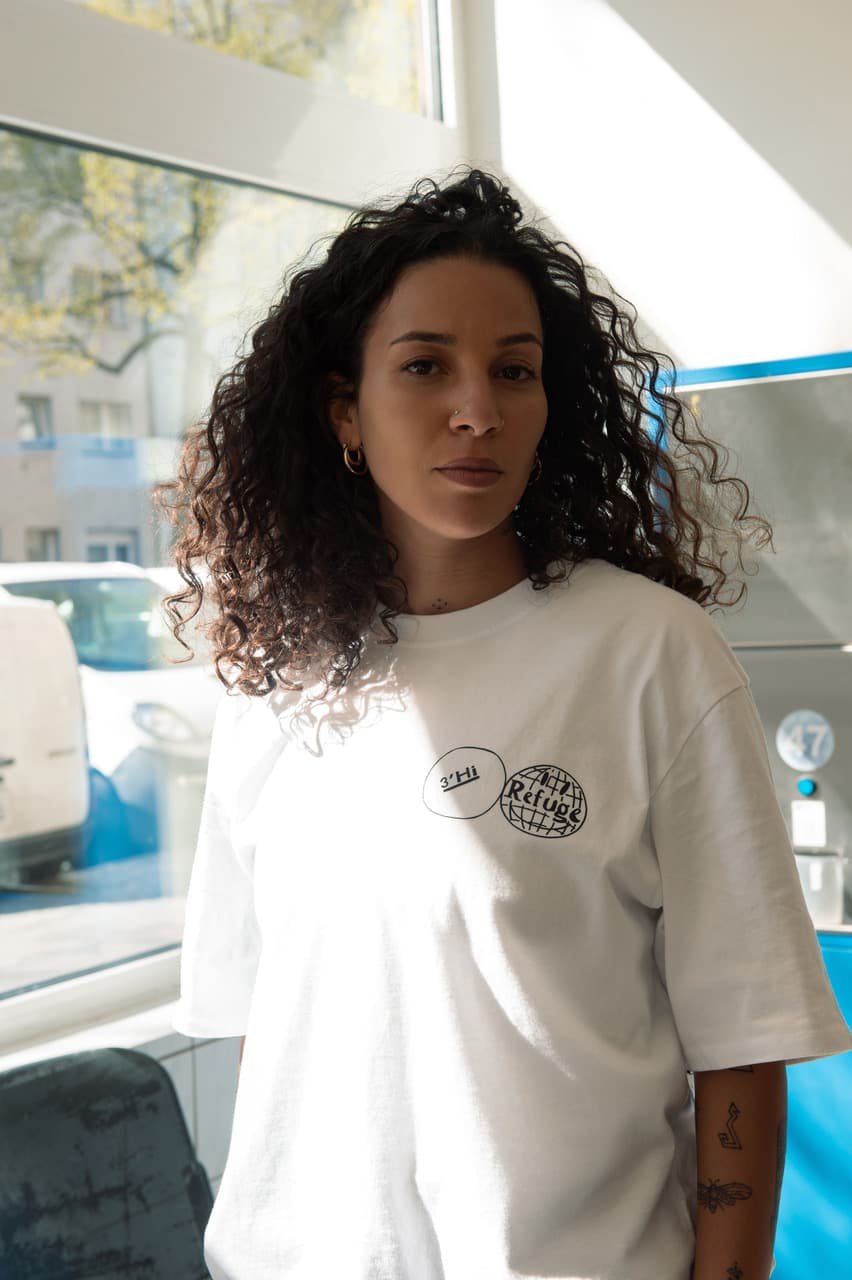 The print shop Badly Drawn DJs will also provide illustrations of the artists taking part in the stream. The drawings have been added to a limited number of T-shirts—pictured above and below—donated by Edwin, the proceeds of which will also be donated to Kreuzberger Himmel.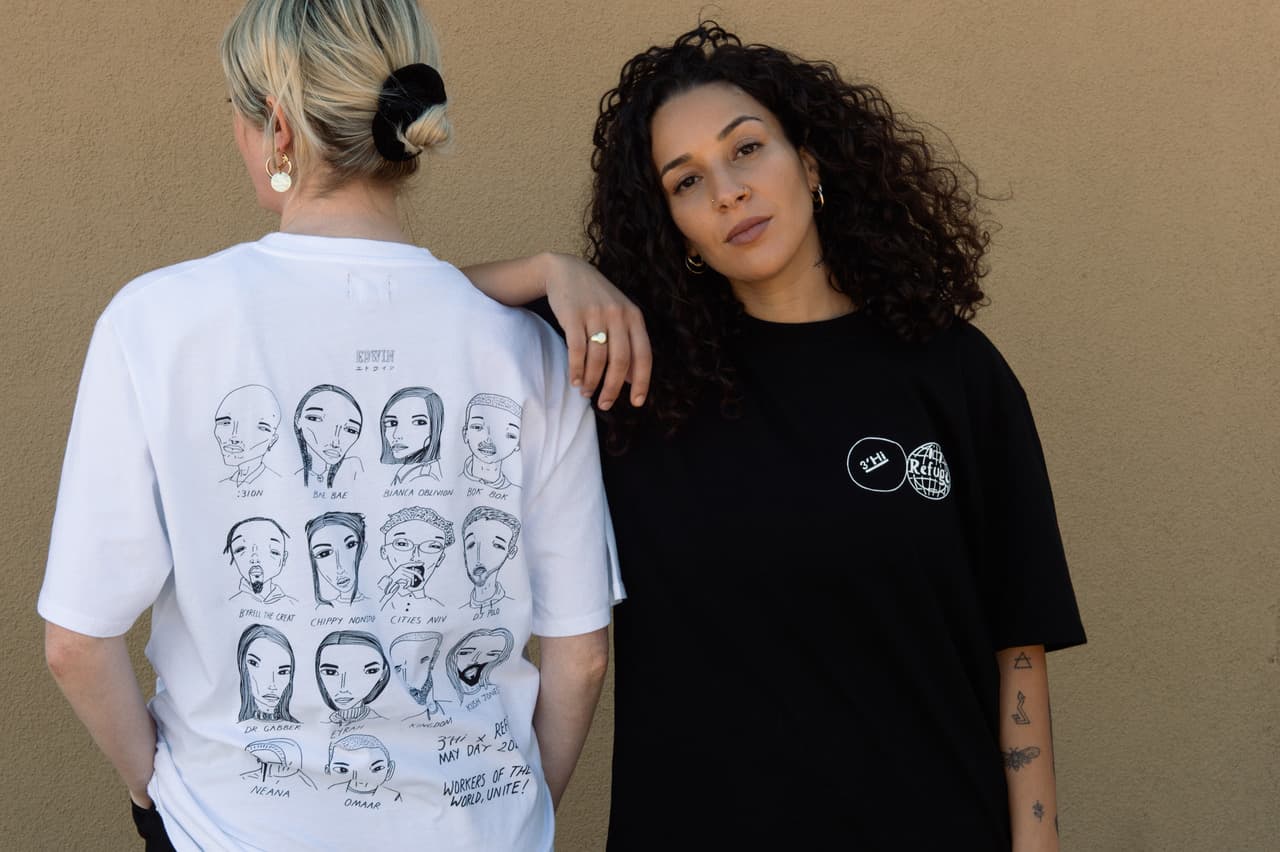 For more information about where donations will be sent, visit the restaurant's project page here. For a limited-edition shirt, email us at hello@refugeworldwide.com. The full May Day lineup is below (all times in CET).
15:00-16:00 BAE BAE
16:00-16:30 Cities Aviv (live)
16:30-17:30 Special Guest
17:30-18:30 Byrell The Great b2b Neana
18:30-19:30 Bianca Oblivion b2b DJ Polo
19:30-20:30 BOK BOK
20:30-21:00 :3LON (Live)
21:00-22:00 Kush Jones
22:00-23:00 OMAAR
23:00-00:00 Chippy Nonstop
00:00-01:00 Eyrah b2b Dr Gabber
By Chloe Lula