"Park FM": Read a radio play by Shayan Navab
Commissioned for an installation in Düsseldorf's Lantz'scher sculpture park.
By Staff
Park FM is an imaginary radio station, led by fictional characters in a park. The radio play was commissioned for an installation in Düsseldorf's Lantz'scher sculpture park in the summer of 2023.
Written by Shayan Navab, on behalf of Refuge Worldwide, this play was our contribution to a park-themed installation conceived by Lynhan Balatbat-Helbock. The piece was installed in audio and text format at the Lantz'scher Sculpture Park over the summer period, alongside many other audio-visual works.
Read the full radio play script below.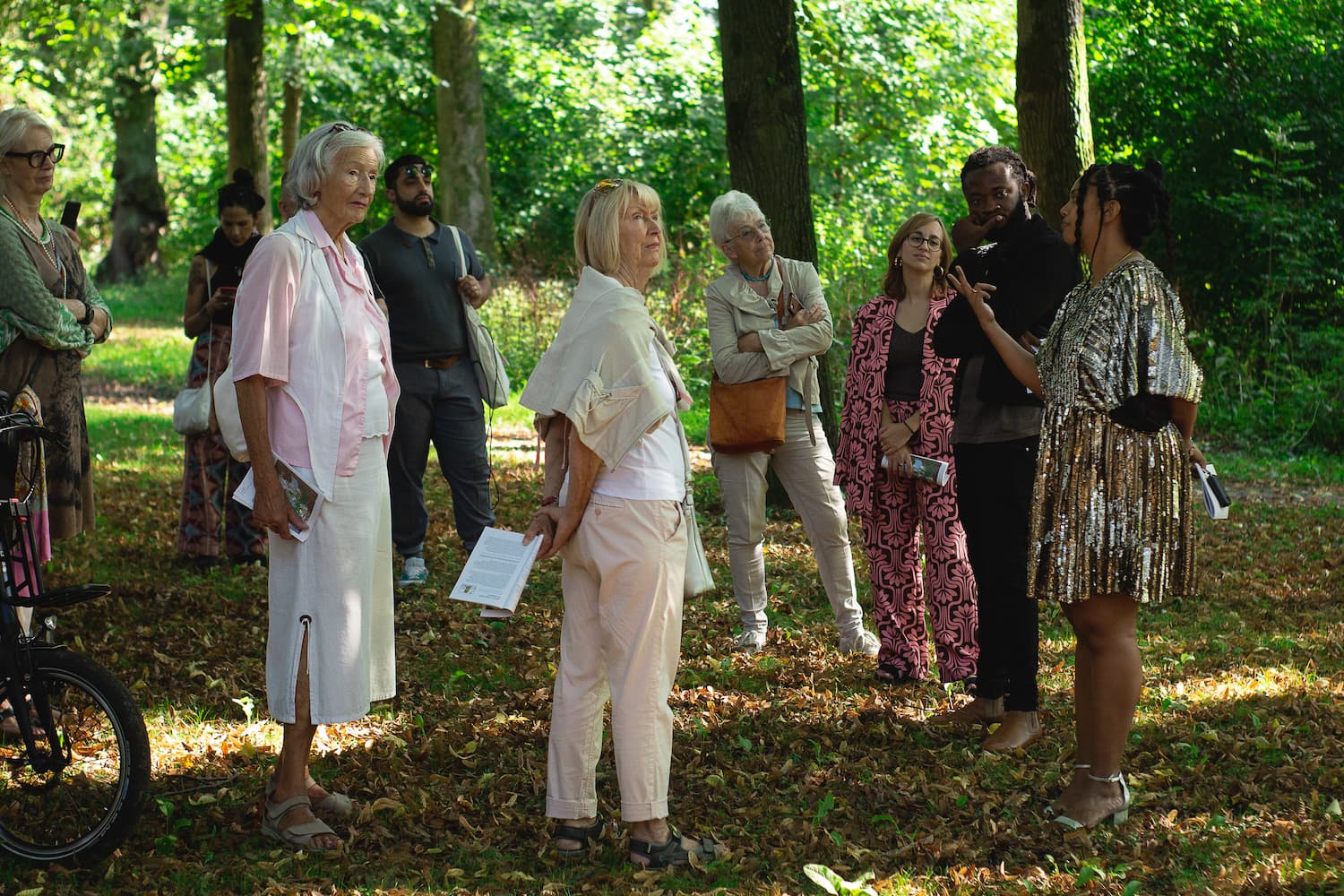 ---
Park FM
We're around 100 years into the existence of radio.

For the longest time, the medium lived polished and regulated within the walls of corporate or public organisations. Or, it went the other way, rebelling from the top of tower blocks or on pirate ships.

In recent years, the idea of radio as an accessible, community-driven venture has grown. Want to know the name of a song you just heard on Refuge Worldwide? Come to our space, open the studio door and ask the host – simple. With this comes the idea of space, both online and offline - who does it belong to? how is it governed? what is it for?

It's with these questions in mind that we took on the task of creating a radio play for On Damp Earths We Wander. The following transcript and sound piece, gives access to our imaginary radio station led by the characters of a park, each with their own relationship to space and belonging.
[fuzzy scanning sounds switching on a radio trying to find the right frequency–]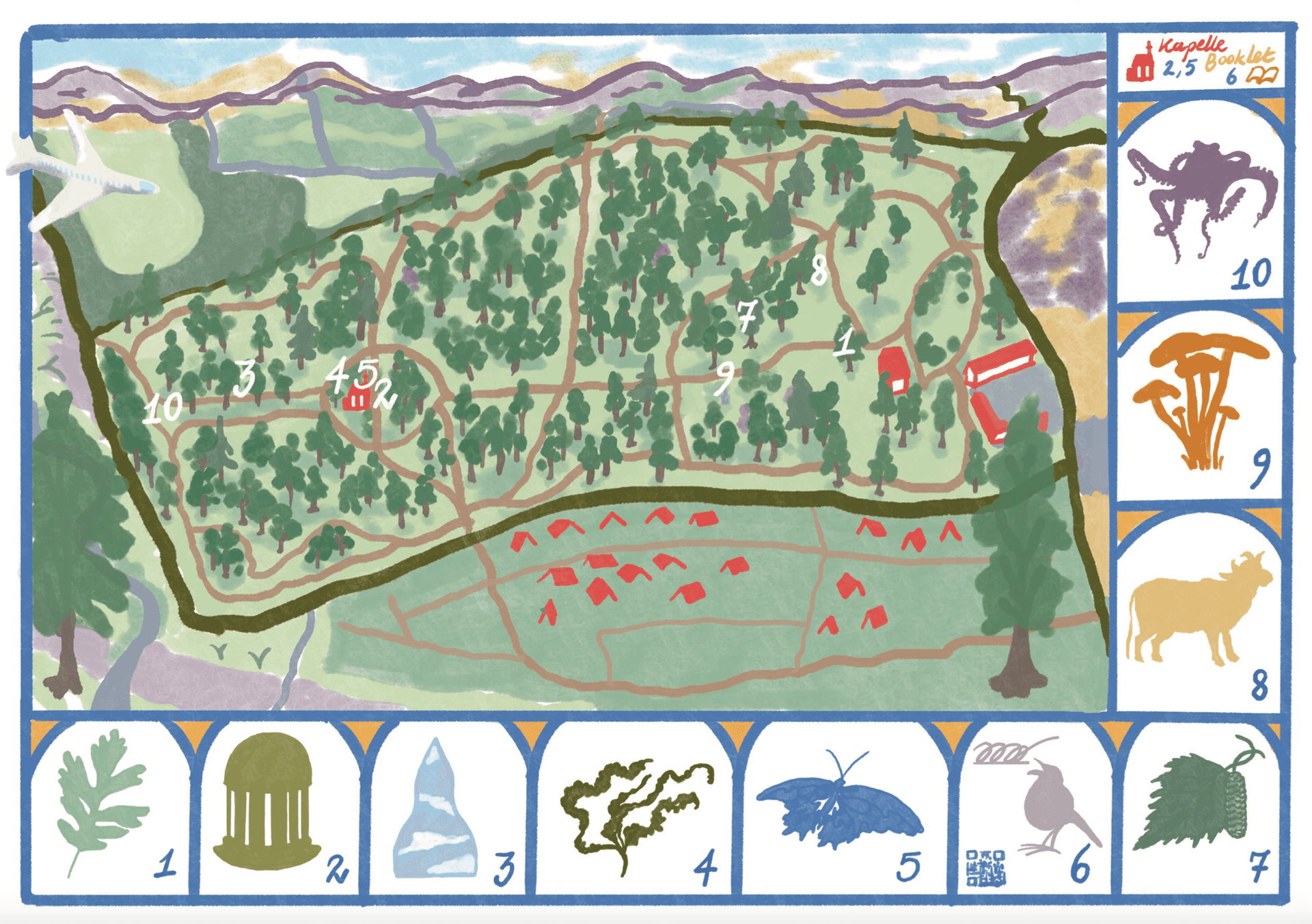 Happy Radio Host: Good Morning beings of the Park – This is Global Park radio on the airwaves from Central to Hangang Park. In today's contest the first caller to recognise this park classic wins a ticket to today's performance of The Crows accompanied by the Oak Tree's own psychedelic choreography of "Dancing in the Wind". Are you ready? Stop your flapping, tune your cochleas, what folk group brought out this timeless banger?
[Sounds of Woodpeckers singing and pecking]
[sound of switching between frequencies – chill ambient music playing]
Soft Voice: Welcome to Squirrel Radio bringing you the softest tunes to sleep through all of hibernation
[sound of switching between frequencies]
Stern Radio Host Voice: Yes exactly exactly. You could not be more right on that one. With the Winter season coming to an end, we are witnessing a rise in public space relaxation. So those of you who made the precarious winter investments in hashish and marijuana, it is time for you to get ready to peddle your assets. Particularly in the Berlin area, Meadow Chill Journal, has projected an increase in the rates of American and British tourists, meaning an exponential capacity to merge oregano and marijuana equity to achieve maximal revenue yielding.
[sound of switching between frequencies – religious orchestral and organ-based music playing]
Resonating voice with echo: And this is where we all come from. It is there where we shall all return to. Here within the perimeters of our universe, that which we touch and feel, is nothing but a transience. An ephemeral trial. For one day, when our skin turns yellow and we are laid to sleep by white angels drifting from the sky. We shall return to that place, where the grass is greener. A place where we may grow beyond the whirling blades. Where magnolias and orchids nestle between our roots, and bees sweeter than honey, will ornate our view for eternity. But you must be patient. You must abstain the temptation to break through the stone that has covered our skies. You must remember that the weeds are your enemies. You must look presentable, upright and virtuous. And when the almighty lays fires on us, stomps on top of us in herds, chasing behind balls or leaves us to live with shards of glass, look through the fragments to see the other side. For if you, my fellow blades of grass, remain soft and kept, then you too shall one day reach that place where we are greener.
[sound of switching between frequencies – sounds of a jeering crowd]
Commentator in an excited voice: You cannot make this up. The score is 20 to 21. It is unknown exactly how many minutes are left till Jamal's mother will pick him up again, but judging by the setting sun and the thick smoke billowing from the grill it can't be very long! And Jamal gives a long ball to Hakan, beautiful touch by him just about saving it from hitting the sunbathing man. Great dribbling from him, gliding past Nasrin who is too busy trying to locate the jingle coming from the ice cream truck. Hakan crosses it in, to Shreya standing in a perfect position, she smashes the ball on the voolleyy aaaaaaand GOOAAAAALLLLL!!!! Shreyyyaaaaaaaaa has equalised the score!! It is 21 ALL!! Unbelievable! Oh! What is this! Goalkeeper Joshua is complaining. Apparently the ball went over one of the shoes! It hit the post it didn't go in! Furious discussions happening right now, this is truly a sight to behold. We are all holding our breath here. Leyla is convinced it would have hit the post and in… and they settle on a deciding penalty. Truly incredible scenes. Ah another fight has broken out! Jamal is arguing with his mum, he is pleading just for one more penalty? Will they equalise? Will the food go cold? This is what football is all about.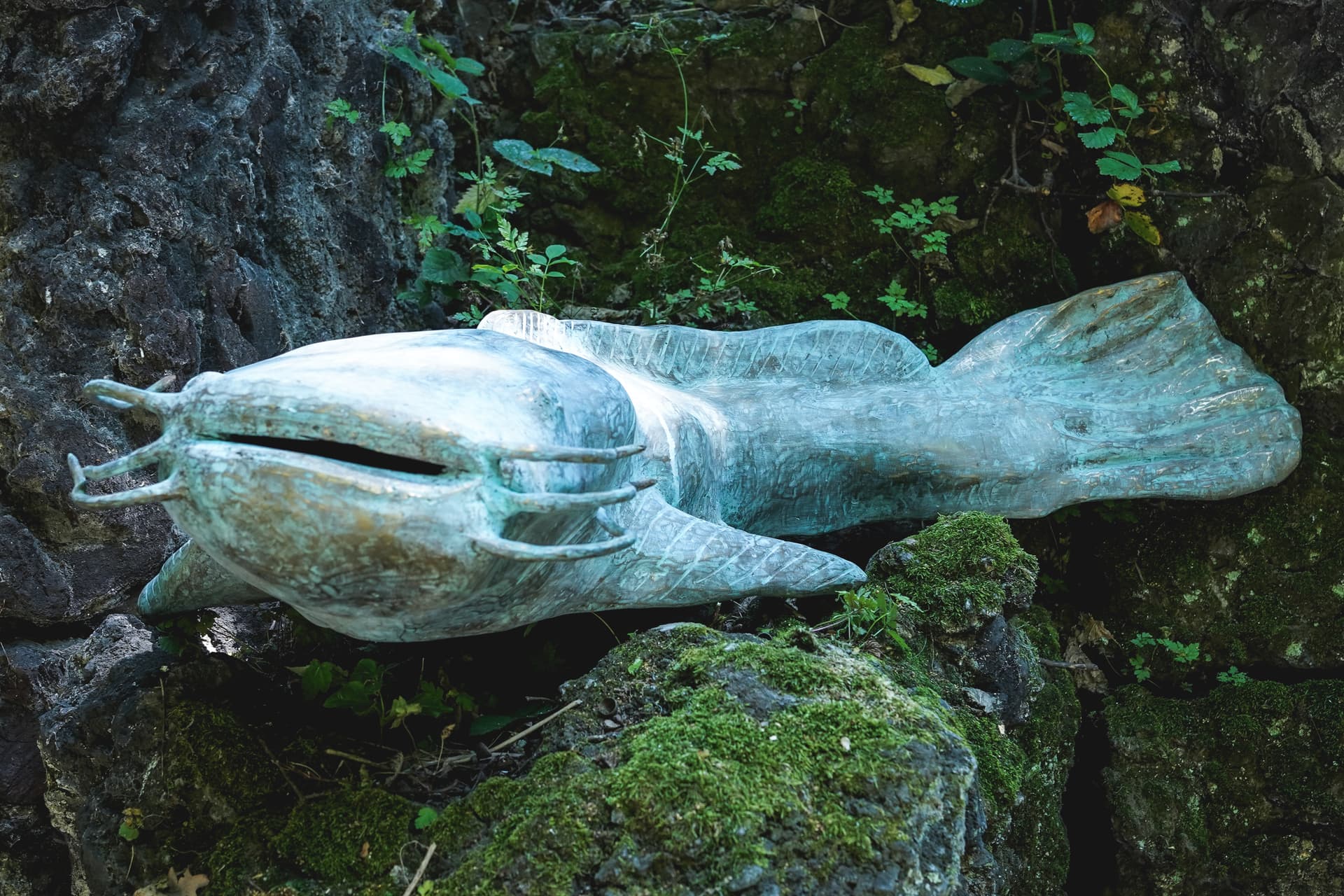 [sound of switching between frequencies – thumping techno inside a club]
Tantalising Voice: Cold. Wet. Slimey. Damp. Sexy. This weekend, all weekend. We've got a special line-up ready to give you the deep vibrations all night long. Every room is a dark room cause we party where the sun don't shine. At the Worm's Den you can let all your inhibitions loose. Bugs, stones, yams, moles, daikons, everyone is welcome. Leave judgment at the hole and come for a weekend full of --
[sound of switching between frequencies]
Angry voice: Quite honestly, I simply don't understand it. Do they not have kitchens? Do they not have living rooms? Or at least their own gardens? A park should be a place where I can go to relax, maybe go for a run, enjoy a bit of nature. That's why if you vote me as Park Ranger 2023 I will make sure these things don't happen anymore. These groups, they come together from the morning till the sun sets, they come with everyone they can think of. With their families, their friends, from babies to grandparents. What do they do? They just sit around all day, grilling food, listening to music, basically ruining the grass, making a ruckus and taking up space. The other day one of them tried to offer me some of their food. Do I look like I need your food? It smells weird. Do I look like I want to be part of this? I was furious. Sometimes they don't even have a reason. It's not one of their many holidays or even a birthday. Sometimes they do it "because the sun is shining" or "because it's a nice day". Its honestly quite baffling.  The worst thing is it was literally the same during Covid. Look, I'm not saying I'm a saint. I met some friends every once in a while, but at least I had the decency to be discreet. These families just met up with no regard for anyone but themselves. I was listening to a radio report about a city called Göttingen. There because of all their parties the number of infected people rose… uhm… now I don't know the exact number, but I know they rose a lot! I think it's time to clean up the parks, to protect our space and to make sure it is treated how it should be. Honestly, if this continues-
[sound of switching between frequencies]
Serious voice: We are sorry to interrupt the Park Ranger Election round of discussions, but there is a miraculous piece of news to announce. Around the South-East corner of the Lantz'scher Park, a gigantic mound of what looks like chocolate cake has been discovered. Though the exact flavour and origin of the slice is yet to be identified, first scientist estimates believe it could feed up to 12 colonies in the vicinity. The queens of South-West Lantz'scher Park are reportedly all heading to the pole beneath the bin, as we speak, to discuss how the treasures will be split up. For any ant traveling through this area, account for an extra 2-3hrs of traffic times as the armies have begun the construction of the convoy to dismantle this mountain of carbohydrates. We can only hope that the Queens come to a peaceful conclusion; we all remember the infamous Battle of Champagne and Cheese, after the influencers meet-up in 2021.
For our next report, our special missions' journalists has travelled to the shade between the bushes, to talk to the patches of grass who have made the questionable decision to grow wild between branches and weeds:
Journalist: Hello, I am reporting from deep inside the shrubs to bring you the most exclusive opinions from the margins of society. I am here with Durva, tell us Durva, what brought you here? Are you not scared to be amongst the weeds, so far away from the rest of the lawn?
Durva: Hi, first of all thank you to everyone out there for listening to our voice. First of all, no I am not scared. Our leaders here have heard the truth. We are not meant to live as lawns, we aren't meant to get chopped up on the weekends, we aren't meant to be soft and kept. Our leaders have spoken to the birds above. They have told us of places, not so far away, outside the fences of this park. There we grow high and strong. There we live with flowers, deers and badgers. There we come to life in all shades of green as the pollen blows between our skin.  Yes, there is a place where the grass is greener but that place is now, its just not here. There is not just our home but it is where we are home to others. We have the power to grow in meadows, in jungles, on top of the mountains and even deep below the ocean. We prayed those, for whom we combed our hair, those who cut our blades with theirs and stood us side-by-side like tombstones. And you tell me that weeds are the enemy? What is nature to them is a prison to us. It's funny to me. They spend all this time building cities, towers and buildings. But they make sure to keep us. These patches of grass because they need their nature.
As if nature can exist between walls. As if it has an entrance and exits. As if it could have an it could be shut when dark. As if it is dangerous for a woman to walk through nature at night.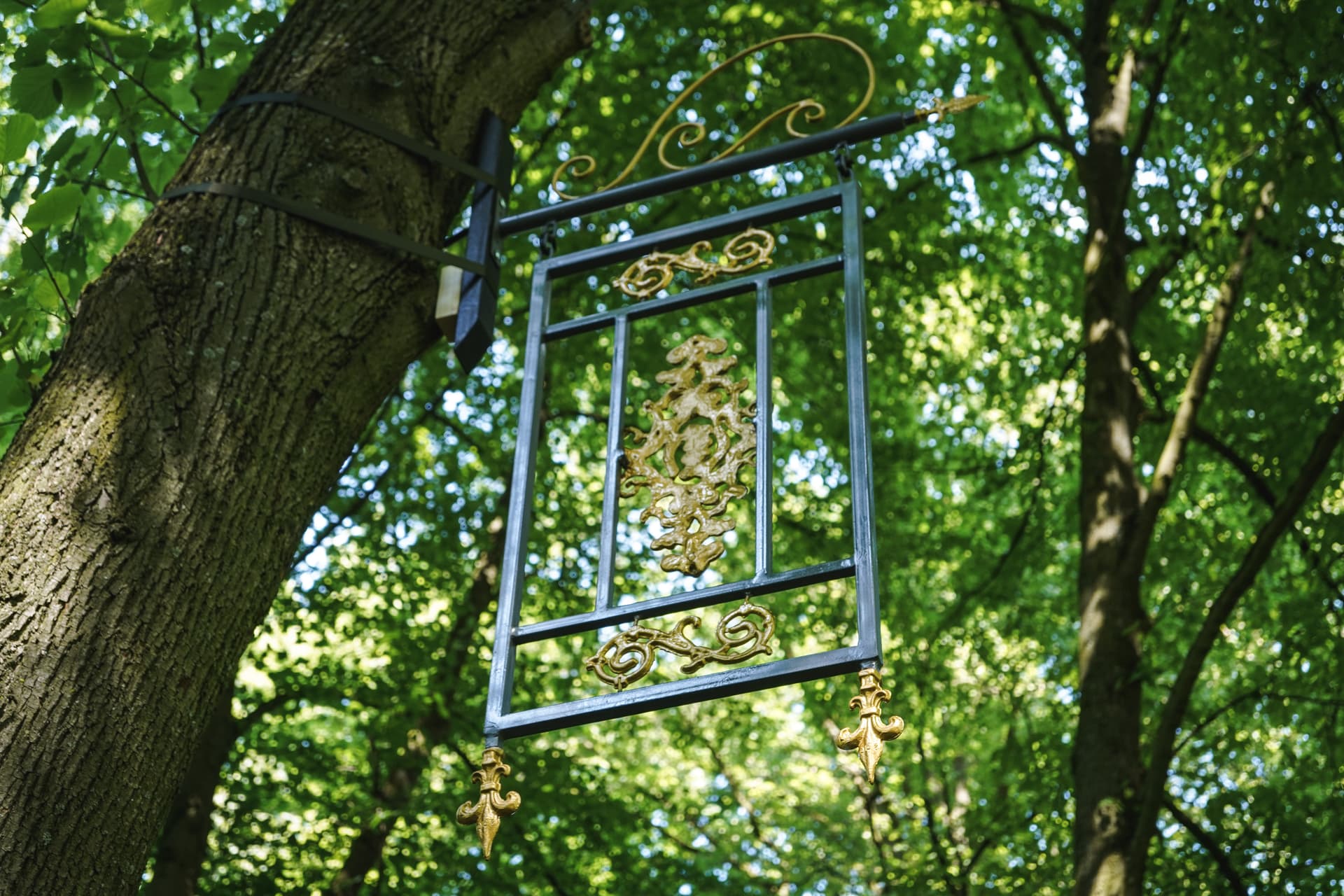 Sometimes I feel sorry for myself, but sometimes I feel sorry for them. To cut lawns in shapes, to fill holes with lifeless water and call it beauty. Don't get me wrong. I see the beauty in us, in the coarse strength of our roots and the shimmer of leaves giggling in the wind. I see it in the crow's curiosity and the finesse of a squirrel, whispering the secrets of trees, skipping from one arm to another. I see it in the ripples left by the mallard flashing amber and green. I can and will gaze at this beauty, as I am here, and I will never leave. But do they gaze? Or do they just do? Why do they come in here to be outside?
---
Concept & curation: Lynhan Balatbat-Helbock
Illustration & co-curation: Bilge Emir
Management & co-curation: Lia Milanesio
Production: Ola Zielińska & Rafał Łazar
Financed by KUNSTKOMMISSION Düsseldorf.