Oona Bar Winter Hangout takes place this Friday
Come enjoy a Glühwein with us.
By Staff
Ending the year with a warm and cosy hangout.
To mark the end of an amazing, eventful and inspiring 2022 with you all, we're hosting another hangout at our Weserstraße space, Oona Bar. Kicking off at 10:00am with the first ever joint breakfast show, helmed by both Mokeyanju and Nikola (!!!), the rest of the day features sets from JAW Family affiliates Sassy J and Deon Jamar, new resident Robert Owens and Body Language co-founder Stella Zekri.
Making an appearance in the booth and on the airwaves we also have a huge cast of station residents including - TRU:L, Lloyd Grogan, Naomi & Nathalie Robinson, Christophe Darbouze & D.Strauss, Nip & Zoe, Rowan & Ring Ma, Laura Fiore, Irem Tanriverdi, Gaby D'Annunzio & Laura Vargas (aka Bailey's On Ice) and No Plastic & Richard Akingbehin.
The glühwein will be flowing from early and we have a few other festival surprises planned. See you!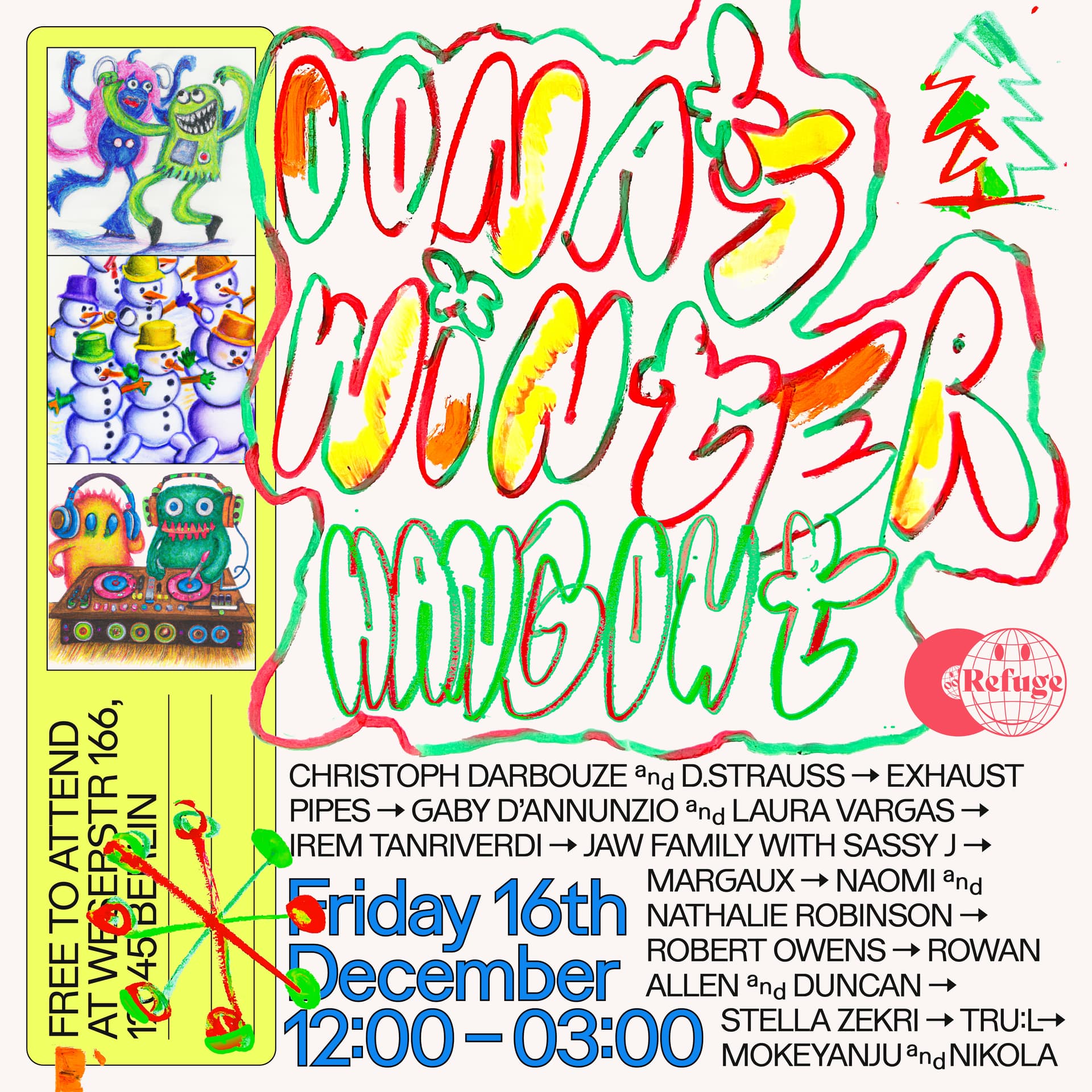 Artwork by Raoul Gottschling.