Refuge Worldwide's Radio Workshop students will air their shows this Saturday, October 9
Nine participants, who took seven weeks of classes in collaboration with Open Music Lab, will broadcast their work from 15:00-21:30.
By Chloe Lula
Nine participants will broadcast the work they made over the course of seven weeks in conjunction with Open Music Lab.
The platform was created in 2016 when Berlin saw an influx of newly arrived refugees in the city. OML was designed to act as a free avenue for musical expression where people from different backgrounds could connect and create together. Since then, OML has hosted a number of radio workshops, the most recent of which was with Refuge Worldwide this May-July.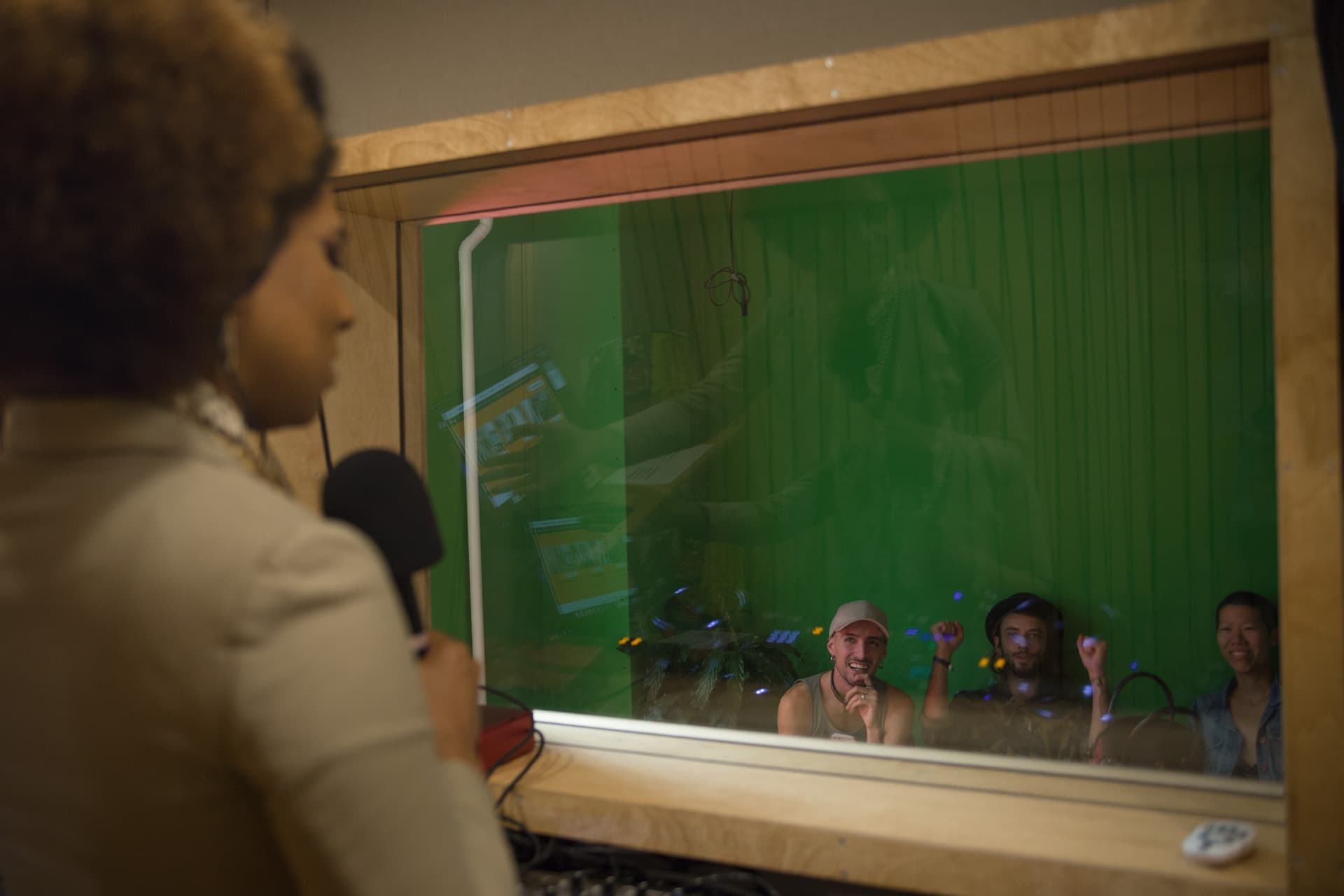 Over the course of seven weeks, nine students (pictured) learned radio basics with Mary Anne Hobbs; developed storytelling techniques with Paul Hanford; honed their skills writing scores and implementing original sound design with Benbrick; and took a deep dive into the day-to-day inner-workings of a radio station with Refuge Worldwide's Richard Akingbehin.
To commemorate the close of the class, each participant will air their finished episodes on Refuge Worldwide this coming Saturday, October 9 between 15:00 and 21:30. The students are covering various topics ranging from music in Arabic films to Chilean vinyl collections, city soundscapes, Black female bandleaders, sex workers' rights, and underground Caribbean electronic music. Scroll below for more details on Saturday's programming, including the running order.
Running order:  
15:00 - Jaqee Nakiri with Treesha Moore: "Being A Black Female Bandleader" interviews bandleader Treesha Moore over music.
16:00 - Kuo-Han Chen Sánchez with Rebecca nea Alemee Meyer: "Narrative Soup" plays music selected by Gia Jones, who also shares her contribution to sex workers' rights.
16:30 - Anas Alshouhif with Abd Alkader Habak: "I Just Start Talking About It" explores a Syrian film through music. 
17:00 - Min with Filipino Paranada: "In a Manner of Seeding: The Miracle Rice" discusses rice in the context of Southeast Asia and sounds from the region.
17:30 - Ili Os: "Black Sail Sound" creates soundscapes and compositions based on the community of Neu Am See.
18:00 - Mistica with Sara Hartman: "Out And About" talks about the music industry, mental health and queerness.
19:00 - Alouet with DJ Chacra: "Essensouth" explores her Chilean family's vinyl collection.
19:30 - Kallaloo: "Hang Jack" showcases underground artists from the Caribbean. 
20:30 - LOORA with Nesa Azadikhah and DJ Golbon Mo: "FLINTA TO THE FLOOR" explores Iranian club music through FLINTA people and techno.
Photo by Bethania Medina.