Introducing: Kinder Vom Kotti
Don't miss Kreuzberg's youngest hip-hop collective, 3 December at Oona and online.
By Max Graef Lakin
"Some kids are taught to think that they don't have a chance and don't belong in certain spaces. That's why we do what we do: so that they can feel empowered."
Based at NaunynRitze, the long-running Kreuzberg youth centre where some of the biggest names in German rap started their careers, Turning Tables Germany is a non-profit that gives space to young people from marginalised communities to express themselves through music.
Turning Tables' most recent project, Kinder Vom Kotti, was founded at the pandemic's peak by Berlin DJ and producer Cord Labuhn (aka Robosonic). A loose collective of over 40 kids and young adults between 7 and 24 years of age, Kinder Vom Kotti use hip-hop to communicate the realities of life for the youth of Kreuzberg and beyond.
On Saturday, 3 December, Kinder Vom Kotti are coming to Oona to celebrate the release of their first compilation EINS. Ahead of the event, we spoke to Cord, Maryam from NaunynRitze and some of the young people involved about what Turning Tables means to its community.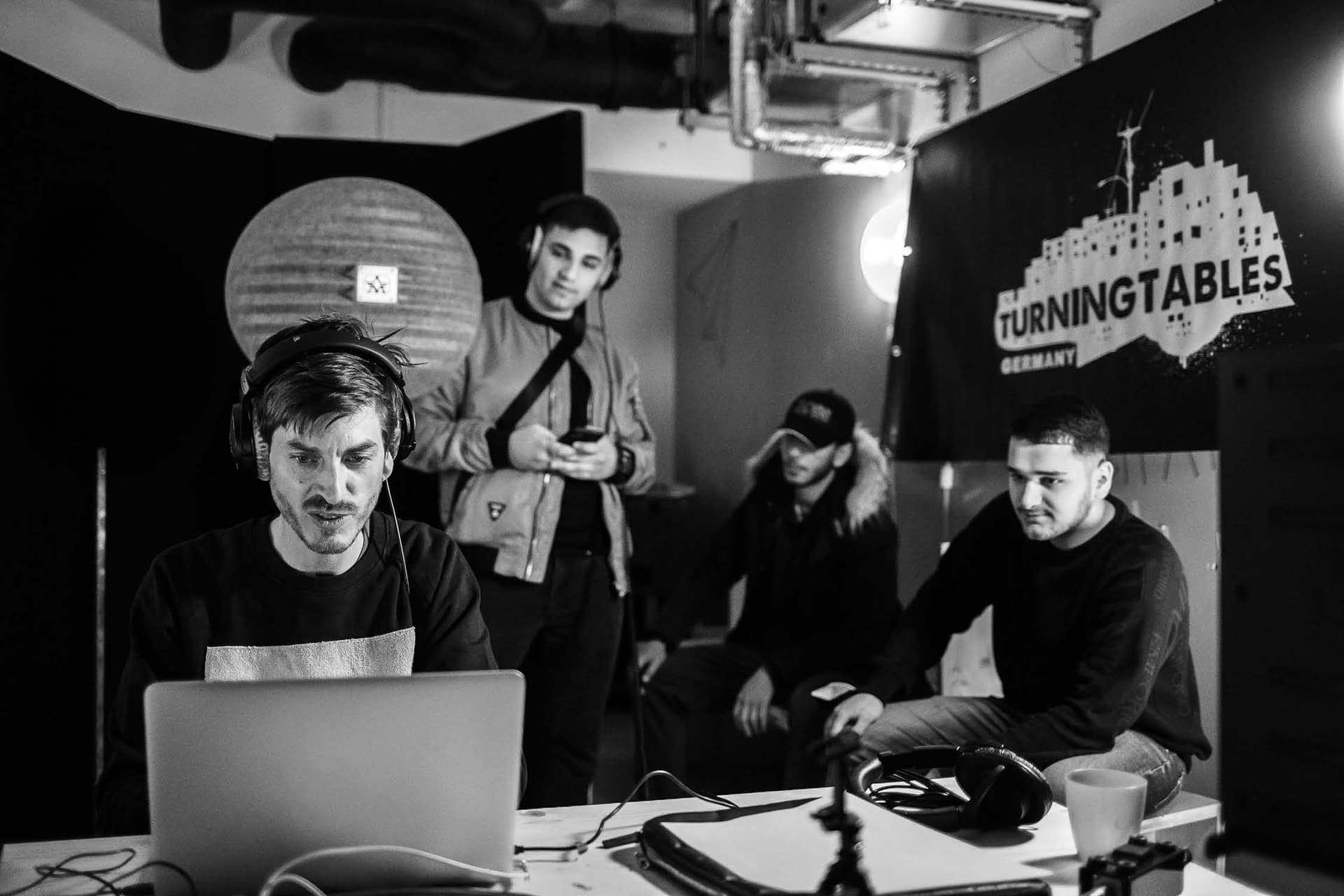 Cord Labuhn - producer and project coordinator
Hi Cord, tell us about the concept behind Kinder vom Kotti.
Behind the Kinder vom Kotti project is a specific vision of musical storytelling that combines music and field recordings in a conceptual album format. When you listen to the compilation, you find that there are a lot of different things happening – you are thrown from one situation to another. Over the course of the album, there's a progression from a very young perspective to a more adult one. That's how I see it at least.
Stylistically, it was obvious from the start that hip-hop is the main cultural reference point we will use, because it's so present in today's youth culture, as well as being a key part of my own youth. When I first got into production and DJing, the lyrical sides of hip-hop drew me in, the storytelling approach that transports you to different parts of the world.
How was your experience working with young people at Turning Tables? What is a usual studio session like?
It's fun and unpredictable. There's a lot of beauty in it when something magic happens. When you listen through recordings and hear something that really captures a moment, or you come up with a finished project, it's really great.
One kid we work with recorded his first track with us at age 15. The other day I just bumped into him by chance on the street – he was cycling around with headphones on listening to his own music while going through the city, and he was so thankful and inspired that he could do that. There are so many moments like that and they really motivate you to push forward.
The creative process was organic. We set up some basic equipment, we invited the kids or made appointments with small groups of two to three people, and then we just see what ideas they come up with. Sometimes they bring beats from YouTube, and sometimes we start something from scratch.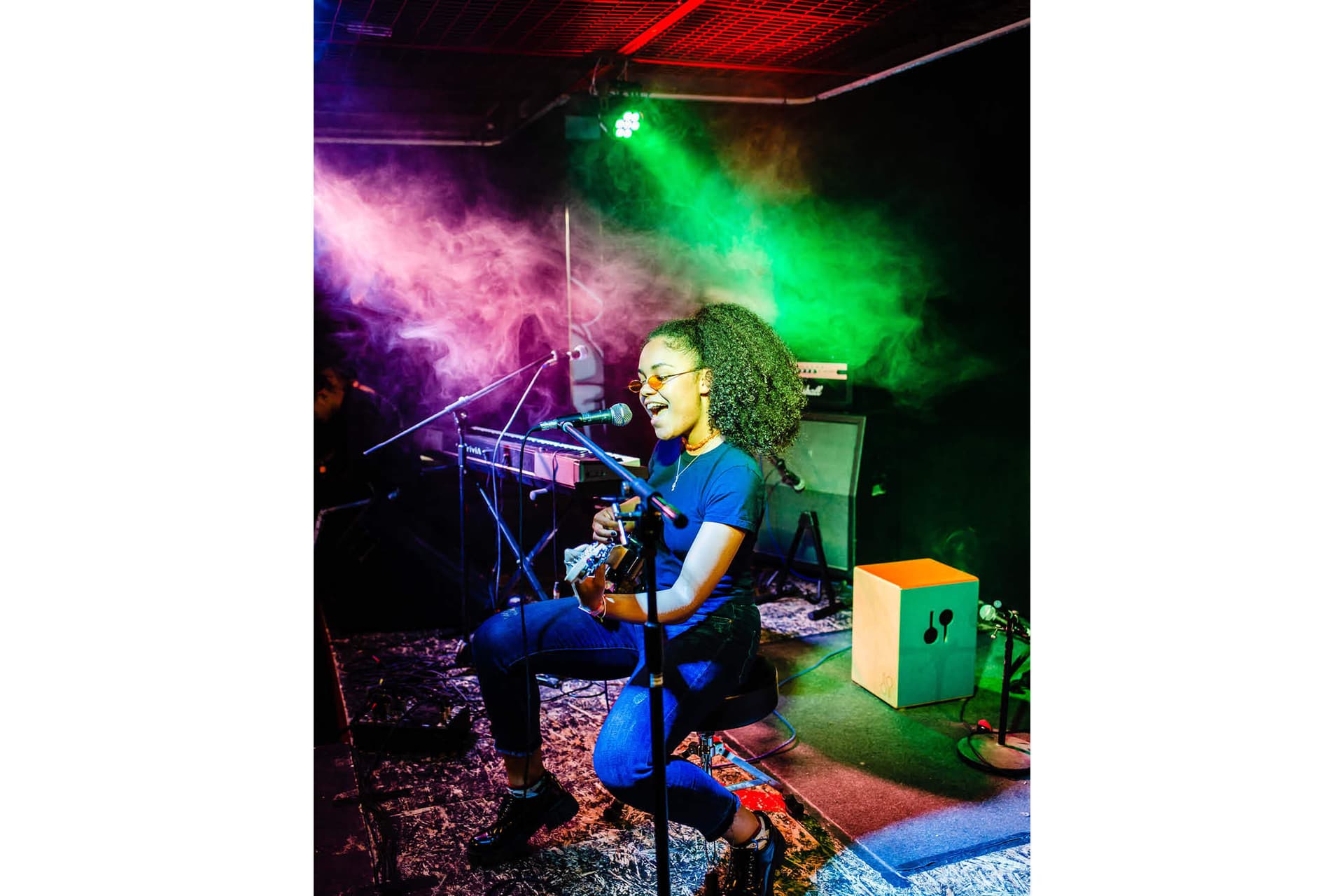 Soraya - singer and songwriter
Hi! Tell us about yourself.
My name is Soraya, I'm 18 and I live in Berlin. I got to know about Turning Tables around February through a friend. I came here and they just asked me what I'd like to do. I wrote a song with my friend and we recorded it together. We were supported a lot throughout the process.
I've been playing instruments since I was 12, but I was always singing with my mother at home, and I have always danced. But really, I had never had any real training – some choir practice and music camps.
How did Turning Tables help you with your release?
We were supported a lot in the studio with the production, and Normen (Turning Tables Germany project leader) helped with a lot of organisational things. A lot of the support was just simple mentoring – we would get honest feedback about what to add, what sounded good and what didn't.
Could you imagine making more music or starting a career as a musician?
I can definitely imagine myself releasing songs in the future. But I think I'm a bit of a perfectionist. I tend to like live concerts more because you're so in the moment, and when someone in the audience is looking at your face, you can feel and communicate your own emotions more clearly.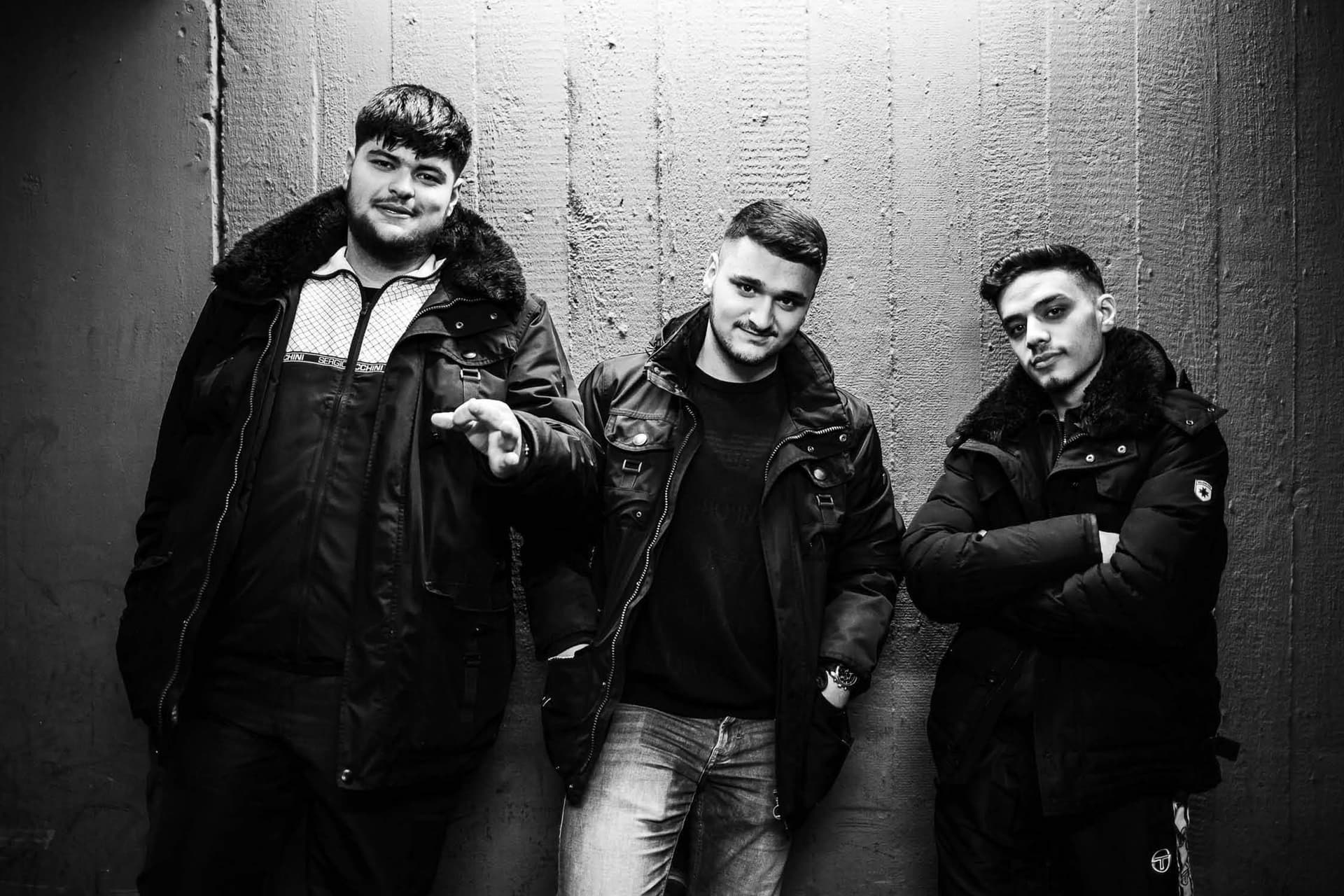 Mert (aka CIVO) - rapper
Tell us about yourself – how did you get involved with Turning Tables?
I'm 21 years old and I was born and raised here in Kreuzberg. I came to Turning Tables through Outreach initially, that's how I was 'discovered' you could say. 
I've been making music since I was 14 years old, so for 7 years now. I was really happy that this opportunity arose. I have been with Turning Tables for two-and-a-half years now, and I've participated in many different workshops. I also work with the kids here, helping to write lyrics as a kind of peer mentor.
Is there a specific message to your music? Cord told me that the focus of the project was on storytelling.
Yes, we got those instructions from Cord. Before this project, I also told stories, but on more of a street level, I'd say. My focus was 'our' day-to-day I guess. And I used mainly what you might call 'youth slang'. It has developed over the years and I have sometimes made an effort so that my music is also listenable for so-called 'Germans'. So, I speak with grammar, with proper sentence structure, but I continue to tell stories about my life here in Kreuzberg and what I've experienced. Stories about the reality we live.
Tell us about the track you recorded for the Kinder vom Kotti compilation?
This track is about me. I wrote these lyrics at a time when, in a sense, I felt very much alone, and had distanced myself from my circle of friends, because they all started doing really weird stuff. Doing drugs and other things, and I felt completely out of it. I said 'guys if you want to do that, then do it, but not with me.' I offered them my hand to come with me, and no one really came along. This song is about coming to Kreuzberg and meeting the devil.
Half of the track is in German and half in Turkish. I wanted to address 'our' people, the people I know in Kreuzberg mostly come from a Turkish background. So my track just tells the story of what is here and what has shaped me.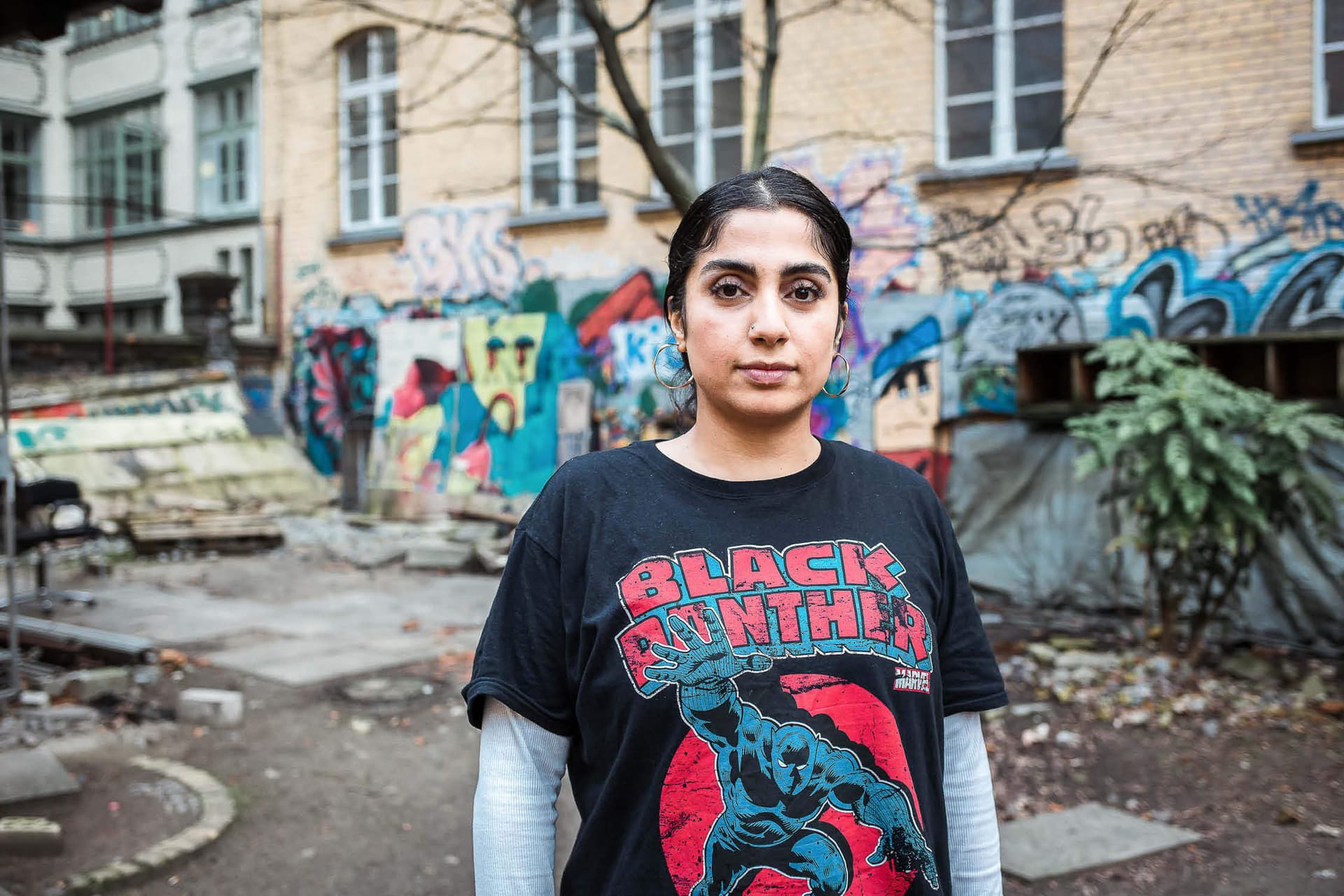 Maryam - educator at NaunynRitze
Tell us about NaunynRitze, what is your role here?
I work with the kids here as an educator. We try to understand and analyse the lived reality of the people who come here, and to find out what's important to them. I'm really happy to be here. NaunynRitze is probably the best-known centre of its kind.
The best-known in Kreuzberg? 
In the whole of Germany! This place has a long history. The Flying Steps started here, a very well-known breakdance group who now travel the world. There are also rappers like Kool Savas and Eko Fresh, people who are known well throughout the Turkish diaspora. They both came to NaunynRitze and grew up right here in this building.
How do young people get involved here? Is it an open space that people are just allowed to come into?
Yes of course. That's how the work here starts. We meet young people who are coming here, hanging out, spending their free time here, and we work with them to see if they might be interested in any of our projects. We'll try and find out what their interests are, but it's always their choice. We just offer ourselves if they have questions or need any support.
What are your goals here?
NaunynRitze, in all its projects including Turning Tables, is about opening up space for kids who are not really accepted in society. 
We're right next to Kotti and young people experience a lot growing up here. A lot of positives, and a lot of negative things too, like drugs, violence and gangs. This is their everyday business. For a lot of people, NaunynRitze becomes a second home. 
The people here, and the POC boys, in particular, are criminalised every single day. They all have experience with racial profiling in the area. The Berlin senate has decided that instead of dealing with any of these problems and supporting organisations like ours, they will build a new police station at Kotti, which of course will only make things worse.
Some kids are taught to think that they don't have a chance and don't belong in certain spaces. That's why we do what we do: so that they can feel empowered.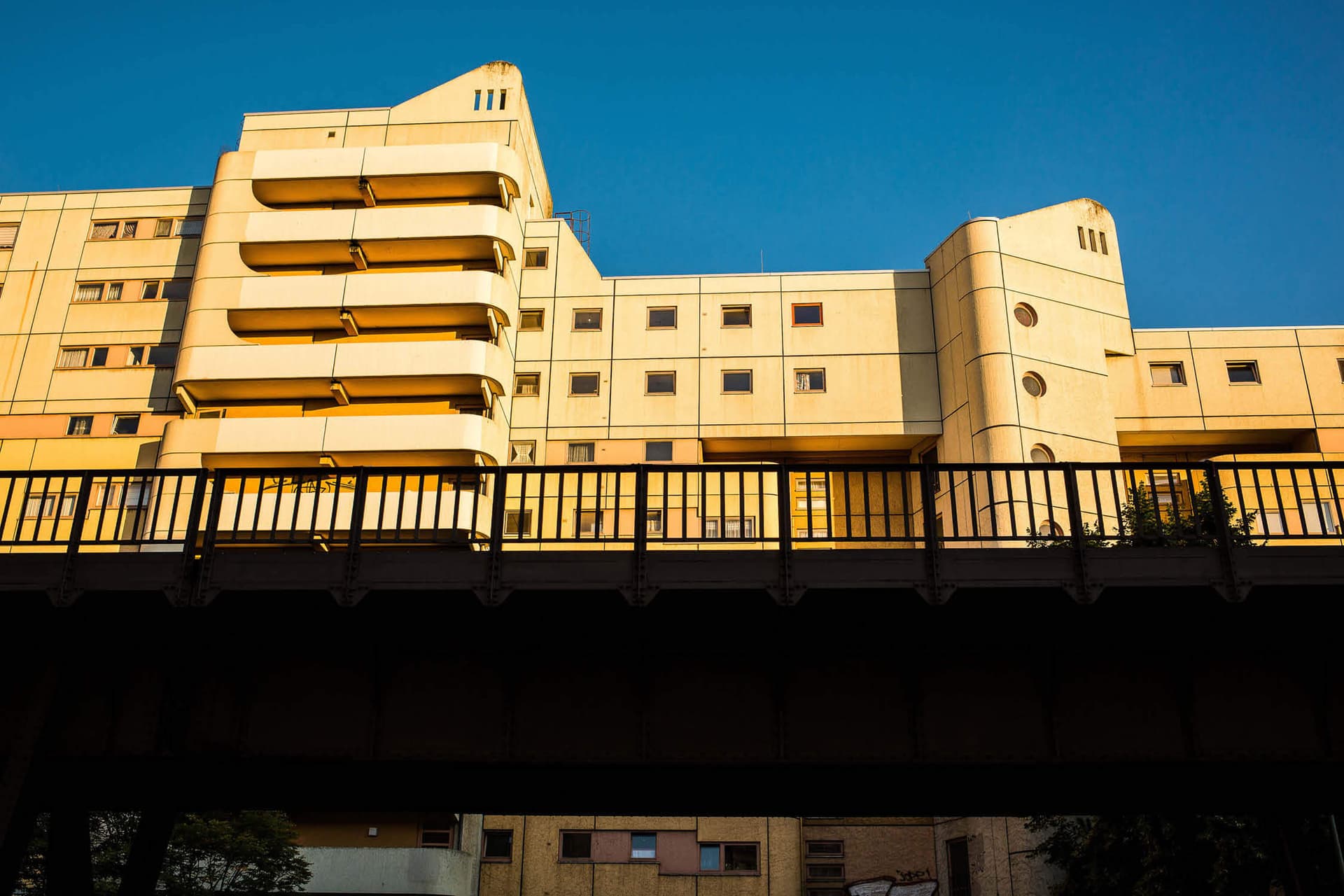 The Kinder Vom Kotti Refuge Worldwide takeover takes place on 3 December, at Oona (Weserstr. 166) and online. In collaboration with Solidrinks, Turning Tables and Kinder vom Kotti are also planning to release their own ice tea called EINSTEE soon.
Stream EINS here.
---
Images by @kalzfotografie