ICYMI | #76
Roe v. Wade overturned | Humanitarian work in Greece | Berlin's minimum wage
By Staff
Our weekly roundup of the stories you may have missed.
Roe v. Wade 
Last Friday, the US Supreme Court overturned Roe v. Wade, the landmark 1973 ruling that made access to abortion a constitutional right. Abortion has immediately been prohibited in 9 states and will likely be prohibited in 12 more in the near future. This historic decision of a court dominated by white men to control women's bodies flies in the face of democracy and marks a step towards a new dystopian reality in a country with unparalleled global influence.
Germany
On the very same day as the Supreme Court decision, the German Bundestag voted to abolish paragraph 219a of Germany's criminal code, which criminalised the 'advertising' of abortion services by doctors. The result comes after years of campaigning to repeal the Nazi-era law, which made it impossible for clinics to provide detailed information about the procedure on their websites.
Greece
The UN special rapporteur on human rights defenders, Mary Lawlor, has called on the Greek government to end the criminalisation of humanitarian work, saying 'solidarity should never be punished and compassion should never be put on trial.' At particular risk of prosecution by Greek authorities are groups that document and prevent the practice of illegal pushbacks on the border.
Listen back to our interview last year with Sarah Mardini, who was arrested and put on trial in Greece for assisting migrants and asylum seekers at sea.
Berliner Mietverein
Last Monday, the Berlin Tenant's association Berliner Mieterverein declined to sign the 'Alliance for New Housing Construction and Affordable Housing' on the grounds that it provides inadequate protection for renters. The alliance between the Berlin Senate, real estate groups, state-owned housing companies and others has also been criticized by grassroots initiative Deutsche Wohnen & Co. enteignen, who say it only guarantees rising rents.
Berlin Climate Protests 
Activists from the group Last Generation blocked Frankfurter Tor on Thursday in a bid to protest against oil drilling in the North Sea, which the group describes as 'fossil madness.' Around 65 activists showed up for the action, and according to the police, 45 of them glued themselves to the asphalt. Friedrichshain-Kreuzberg district mayor Clara Herrmann (Greens) said she 'understood' the reason for the protests, even though she 'doesn't think these blockades are right.'
Berlin Minimum Wage
The Berlin Senate passed a draft law on Thursday that bumps the hourly wage of workers employed directly by the state of Berlin and state-owned companies, as well as companies receiving state grants to €13. Earlier this month, the Federal Council granted a wage increase for all workers in Germany to €10.45 per hour, up from €9.82. On October 1, it will jump to €12 per hour.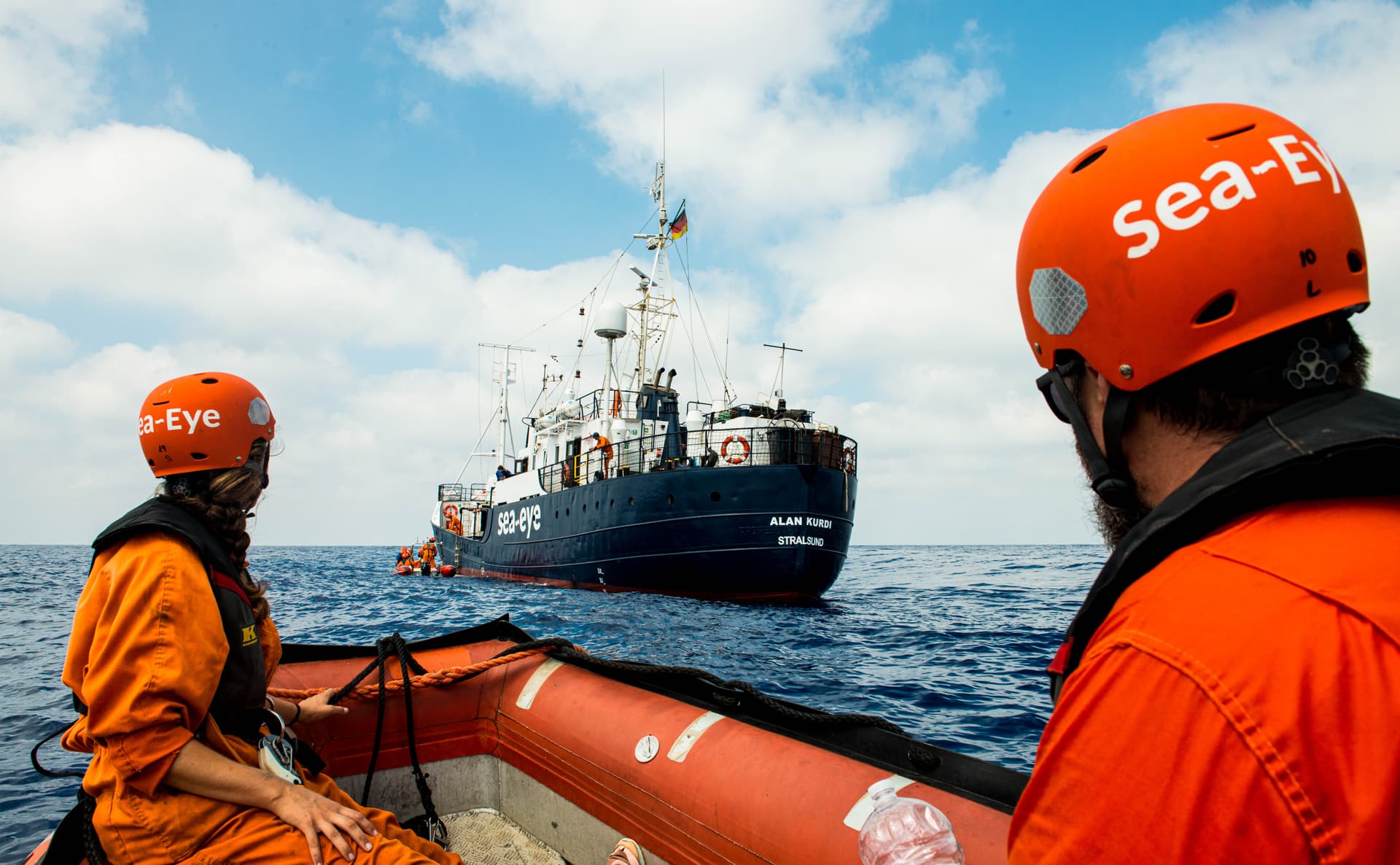 Sea-Eye
This Saturday we are hosting an event alongside Sea-Eye, a non-profit and civil sea rescue organisation that was founded in Germany in 2015. Sea-Eye operate rescue missions in the Mediterranean Sea, searching for people in distress along the world's deadliest migration route. Join us at 6pm for a screening of the documentary Route 4 at Wolf Kino, before heading to Oona bar for a panel discussion with Sea-Eye members, and music from Khadija, Michel Cédric (Live), DJ MWA and Dominik Szczepaniak.
Community Event - Stark vernet(t)zt
This Wednesday and Thursday Das NETTZ are holding their annual community event ​​'Stark vernet(t)zt' at OYOUN in Neukölln, Berlin. Das NETTZ is an organisation working to counter hate speech and the spread of disinformation online. This year's two-day event panel discussions, talks and open workshops. RSVP to get involved.
Tresor
This weekend we are holding our first event at the legendary Berlin venue Tresor. On Saturday, 2nd July we are taking over the revamped Globus floor, with music from Paul St. Hilaire, Richard Akingbehin, Monty Luke, Ethel and Radiant Love founder Byron Yeates.