ICYMI | #80
Germany's deportation airlines | 'Poor quality' aid in Yemen | Melilla sentencing
By Staff
Our weekly roundup of the stories you may have missed.
Deportation Airlines
In 2021, the German government commissioned 206 mass deportations via charter flights, with the support of the EU border agency Frontex, at the cost of 21 million euros. Deportation Alarm, a working group of the No Border Assembly initiative, took it into its own hands to "break the silence and to expose the airlines that profit from the racist deportation business". The list of 18 airlines will be published on the Deportation Alarm website.
Yemen
An independent report into the UN's response to the humanitarian crisis in Yemen has found that the aid provided has been of "unacceptably poor quality". The report says that camps for internally displaced people have been built without toilets, roads left unfinished, schools poorly built, and that faulty agricultural equipment was provided. The report also stated that equipment for hospitals did not work, with X-ray machines left unused because ink was not provided.
Melilla
A Moroccan court sentenced 33 people to prison over their attempts to scale a border wall to reach Spanish territory, deeming them guilty of "disobedience," "armed gathering," "violence against public officials," and "illegal entry into Moroccan territory." On June 24th, about 2000 people attempted to cross from Morocco to the Spanish enclave of Melilla, resulting in the death of at least 23. The Moroccan Association for Human Rights has slammed the verdict  as "very harsh." 
Slovenian border
Slovenia's army has started dismantling a razor-wire fence that was built on the border with Croatia in 2015. This comes weeks after the election of a new centre-left government that ended the rightwing, populist Janez Jansa era. "Time has shown that no fence can prevent migration, but it has caused many tragedies and people were dying," said Slovenia's interior minister. The border will continue to be monitored by other means though, including drones. 
UK Rwanda plan
In a new report on Channel crossings, migration and asylum, the UK's Home Affairs  Committee has harshly criticised the government's inhumane 'Rwanda plan', arguing that the policy was put into place without agreement, without consideration of the wellbeing of those affected, and without any evidence that it would work. The first deportation flight from the UK was due to take off last month, but was cancelled after multiple legal challenges in the European Court of Human Rights.
Trans Pride
This Saturday, Berlin celebrates Trans Pride. The march will start at 14:00 at Kottbusser Tor before heading to Mariannenplatz, for an afternoon of speeches and performances. A few days ago, Trans Pride Berlin put at an open call for volunteers and guests, so get in touch @transprideberlin if you're interested in helping out, performing or speaking at the event.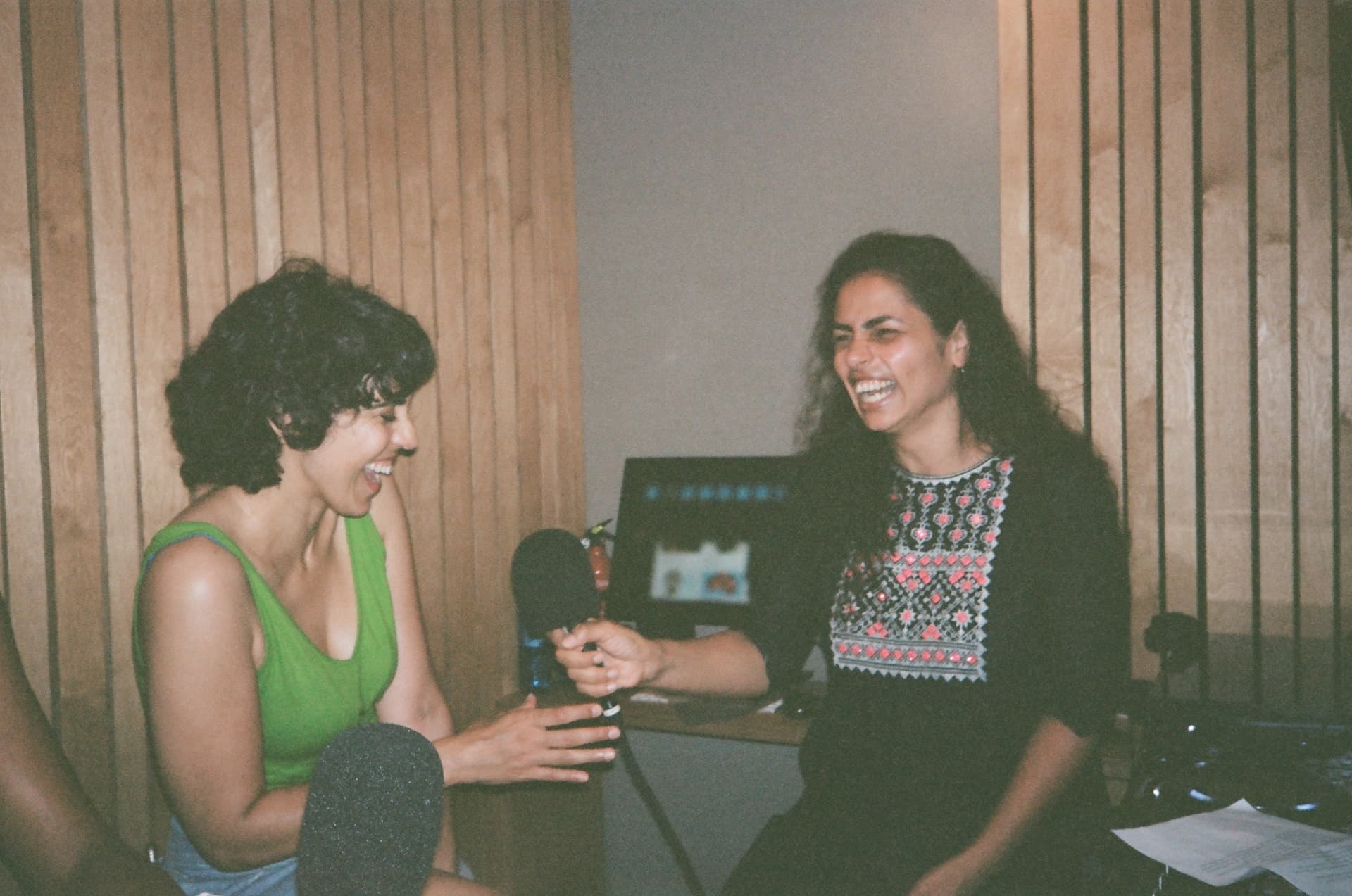 Sleek Mag
Earlier this month, Refuge Worldwide was featured in Sleek Mag, who visited us and took some photos at the Oona Bar Summer Hangout. Head over to their website for a photo gallery from the event, plus interviews and mini-profiles of our residents BIWOC* Rising, Ella Victoria, Khadija, Maryisonacid, NM DJ, Fast Castle and Sweet Slice. 
Arkaoda
This weekend, don't miss our Summer party at Arkaoda. Upstairs, Refuge stalwart Aver will play alongside Laura Fiore and Dhanesh Jayaselan. In the basement, Nalamazon & Irem Tanriverdi will open, followed by Chola y Gloria, Khadija and a closing set by Gramrcy.
Oona
On Wednesday at Oona, we are joined by Underground Quality label boss Jus-ed, who will feature on Thea's What You Sayin'? show before a two-hour solo slot. Stick around afterwards for Monty Luke, Vio PRG, Yasmijn and Raiders Records.