ICYMI | #92
Human Rights Film Festival Berlin | Italy/Libya Memorandum | Mina Queercare workshop
By Staff
Our weekly roundup of stories you may have missed.
Human Rights Film Festival Berlin
The Human Rights film festival continues this week. Check out films including Olha Zhurba's Outside (pictured), Q&A's with filmmakers and talks on subjects like war reporting from Ukraine, intersectional feminist narratives and press freedom. This year's theme is 'Beyond Red Lines,' with screenings across theatres in Berlin. Head to the HRFFB website to find out more.
Italy/Libya Memorandum
On Saturday, protesters took to the streets across Europe in opposition to the Italy/Libya Memorandum, which is due to be renewed on the 2nd of November. Under the terms of the memorandum, Italy and the EU provide support to the Libyan coastguard, helping to sustain a well-documented system of exploitation, extortion and human rights abuse against refugees in detention in Libya. Head to IG: @SolidaryWithRefugeesinLibya to find out how you can get involved.
Iran
On Saturday a fire broke out in Evin prison in the Iranian capital Tehran. Four people were killed and sixty-one injured in Evin, which mostly holds political prisoners and has long been criticised by human rights groups. Meanwhile, Iran's political and feminist revolution continues to gain momentum as nationwide anti-regime protests enter their fifth week. At least 215 people have been killed by security forces since the uprising began, including 27 children, according to Iran Human Rights.
Berlin Collective Action fund
Berlin Collective Action have reopened applications to their funding program, which provides people in Berlin impacted by risk and violence with the support needed to pay for rent, health insurance, food and other necessities. Head to B.C.A. to find out more.
Horst
This Saturday our Europe tour heads to the Horst x Nachtlab Lab conference in Leuven, Belgium, where we will take part in a panel about "(Re)forming Communities" and host a DJ workshop given by Bibi Seck.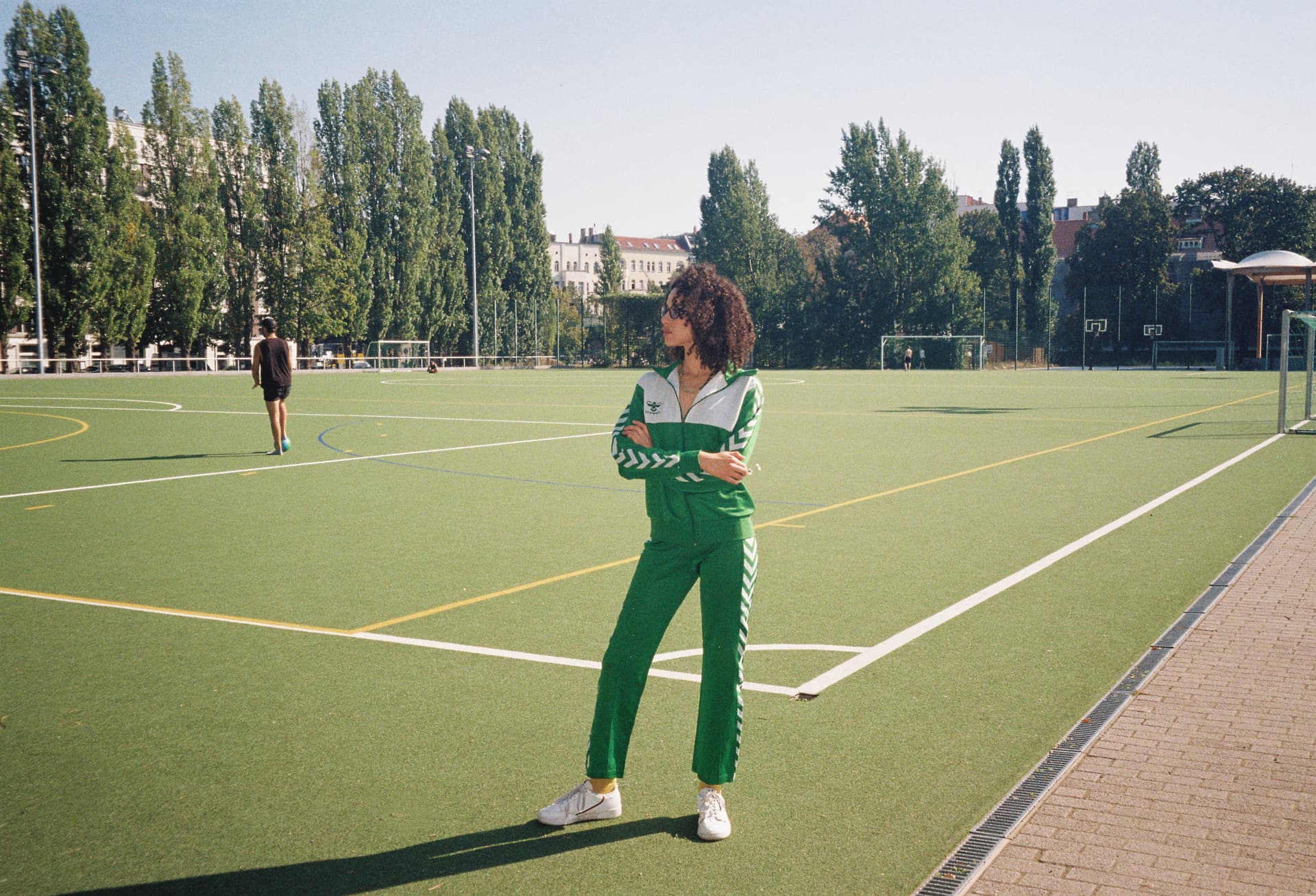 Miista
On Thursday this week, we are curating the music for the Miista x City Slang Records pop-up store in Mitte. Come by Münzstrasse 7 to hear sets by Alias Error (above), Ella Victoria, Jaxx TMS and Hanaby, as well as browsing Miista's new range.
Queercare workshop
Lisbon-based queer party collective Mina Suspension are running a workshop series on Harm Reduction & Queercare in collaboration with Clubcomission Berlin. The workshops take place on Thursday 3rd and Monday 7th October and will focus on the 'Raver's Care Corner' that Mina host at their parties, as well as exploring crisis situations relating to drugs and anxiety.
Oona
This week at Oona: on Tuesday night Stella Zekri is back in the booth for a two-hour slot alongside Dee Diggs. On Wednesday afternoon, Ziúr invites artist and writer DeForrest Brown Jr. to the Now Now Residency, followed by sets from Zoë Mcpherson, Ciarra Black and more.