ICYMI | #95
Migrantifa: Not On Our Backs | New Melilla report | Forensic Architecture at HKW
By Staff
Our weekly roundup of stories you may have missed.
Migrantifa: Not On Our Backs
Join Migrantifa Berlin on 12 November for their demonstration against rising food, rent, electricity and gas costs. The demonstration is a part of the Nicht Auf Unserem Rücken (Not On Our Backs) campaign, protesting social inequality and insufficient action by the government to protect workers throughout the current crisis, while large corporations continue making billions in profits.
Haitian civil society rejects foreign intervention
Canada and the U.S. are debating foreign intervention in Haiti as the country's political and humanitarian crises worsen: over 96,000 Haitians have been displaced by gang violence and many have taken to the streets to demand the resignation of U.S.-backed PM Ariel Henry.
Nearly 100 Haitian civil society groups have written to President Biden to object to intervention, which historically has stripped Haitians of their right to self-determination and prolonged crises under the guise of foreign aid.
Netanyahu returns to power
Former Israeli Prime Minister Benjamin Netanyahu may return to power after last week's election results gave his party and his allies in the ultra-nationalist Religious Zionism party enough seats to form a government. Netanyahu is a firm supporter of Israeli settlements in the West Bank, which are deemed illegal under international law. His return is likely to escalate tensions amid a significant increase in Israeli military operations, which have killed more than 125 Palestinians this year.
Right-wing terrorism
Arsonists set fire to a planned refugee shelter in a former eastern German hotel in what authorities believe to be a xenophobic attack. The opening is now being postponed, it is unclear when the shelter will open its doors to the 30 people from countries such as Macedonia, Afghanistan, and Syria, who were supposed to move in only a few days later. Attacks are on the rise across Europe, including a similar right-wing terrorist attack on a migrant processing centre last week in the UK.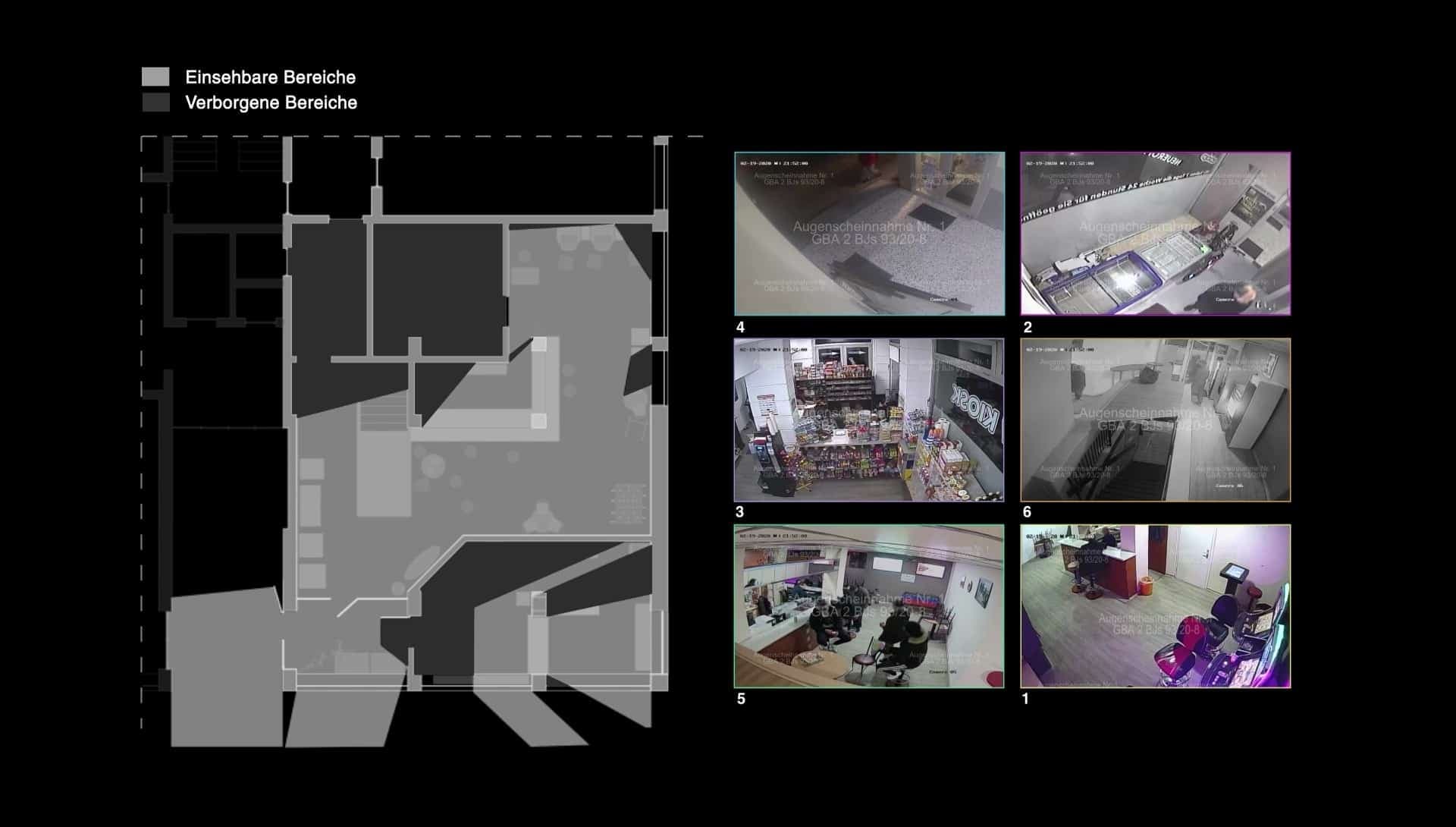 Forensic Architecture at HKW
A new exhibition by the multidisciplinary research collective Forensic Architecture exploring racist violence in Germany is now on display at HKW, Berlin. 'Three Doors' presents the collective's influential and eye-opening forensic investigations into the Hanau terror attack of 2020 and the death in custody of Oury Jalloh in 2005, while drawing upon the experiences of relatives, survivors and supporters to give visibility to their ongoing struggles for accountability.
New report on Melilla tragedy
A new BBC investigation into the Melilla tragedy has cast serious doubts on the official version of events. At least 37 people died and 70 remain missing after the incident in June at the border between Morocco and the Spanish enclave of Melilla. The new report reveals that the Spanish border authorities pushed over 450 people back into Morocco after they crossed the border, fired rubber bullets at close range and withheld crucial CCTV evidence after the incident.
aequa Life Architecture workshop series
aequa is hosting another round of their Life Architecture series, a four-part workshop aiming to support participants in clarifying, imagining and building a life that is more in line with their personal values. There are still a few spots available and sessions will be held every Friday morning over the course of four weeks, facilitated by sarj and Jarral Boyd. Get in touch with aequa if you would like to sign up. Support is available for those currently struggling financially. 
Ambient Sound Workshop
Join us on 19 November for an Ambient Sound Meditation workshop at Oona Bar, hosted by Cornelia and Léa. This 1,5-hour workshop will take you on an exploration of presence through the sense of hearing and other tools of embodiment. Find out more and sign up here.
Klimaneustart Berlin
The campaign by Klimaneustart Berlin calling for a referendum on climate neutrality in Berlin goes into its last week. If you would like to add your signature to demand the Berlin Senate reduce CO2 emissions and reach climate neutrality by 2030, sign here before 14 November. The petition will need to reach approximately 240,000 signatures for the referendum to be accepted.
EU tour
Five down, six to go. Our European tour continues this weekend with a party and workshop at Jasna1 in Warsaw. Following that are Corsica Studios (London), Lizdas (Kaunas), Poing (Rotterdam), Ankali (Prague) and Panorama Bar (Berlin).
Cover image licensed under the Creative Commons Attribution-Share Alike 4.0 International license.