ICYMI | #110
IWD in Berlin | Tunisia Protests | Boycott Deportation Airlines
By Staff
Our weekly roundup of stories you may have missed.
International Women's Day in Berlin
Here are our top picks to celebrate global feminist protest this week:
BLVSH/xcuse:u are two exciting Berlin-based FLINTA* collectives, who together are throwing the party 8-to-the-floor on 7 March, with an exciting lineup of residents and international artists at Alte Muenze. Female:pressure are also hosting a fundraiser event, including panel talks, DJ workshops and more at Club OST.
On 8 March The Alliance of International Feminists is calling all women*, trans and non-binary people to join them for a protest against the patriarchy, fascism, imperialism, colonialism, white supremacy and femicide. The demonstration starts at 14:00 at Frankfurter Tor, head to their IG for more info. 
Tunisia protests
Thousands took to the street this weekend to protest against the authoritarian regime of Tunisian president Kais Saied, defying an official ban and breaking through a police barrier in Tunis. As well as shutting down the elected parliament in 2021, Saied has openly spewed racist conspiracy theories targetting the country's migrant workers, mirroring aspects of the 'great replacement theory' embraced by far-right leaders in Europe like Italy's Giorgia Meloni.
Iran poison attacks
More than 1000 girls in schools across Iran appear to have suffered from poison attacks since November. Many journalists and activists have speculated that extremists are targeting young women in reaction to the country's ongoing feminist revolutionary movement. After months of ignoring the incidents, Iran's regime publicly condemned the attacks last week. Human Rights Watch has raised doubts about the possibility of an inquiry, pointing to Iran's extremely poor track record of investigating violence against women.
CDU/CSU push for harsher limits on asylum
Germany's centre-right alliance CDU/CSU have put forward a proposal to place even harsher limits on migration and speed up deportations, just a week after the shipwreck tragedy in which over 60 people lost their lives off the coast of Italy. The CDU/CSU proposal, which included the expansion of the list of so-called 'safe' countries – clearing the way for deportations to Tunisia, Morocco, Algeria and Georgia – has since been rejected by the SPD-led government.
Egyptian man faces life in prison in Greece for people smuggling 
In a trial beginning today, an Egyptian fisherman in Greece has been charged with people smuggling and currently faces life in prison. Due to his seafaring experience, he and his 15-year-old son helped steer a boat carrying almost 500 people from Libya in November. If convicted, he will be sentenced to 10 years per transported person, totalling 4760 years. Head to Borderline Europe for more information on how to demand an end to the criminalisation of people on the move.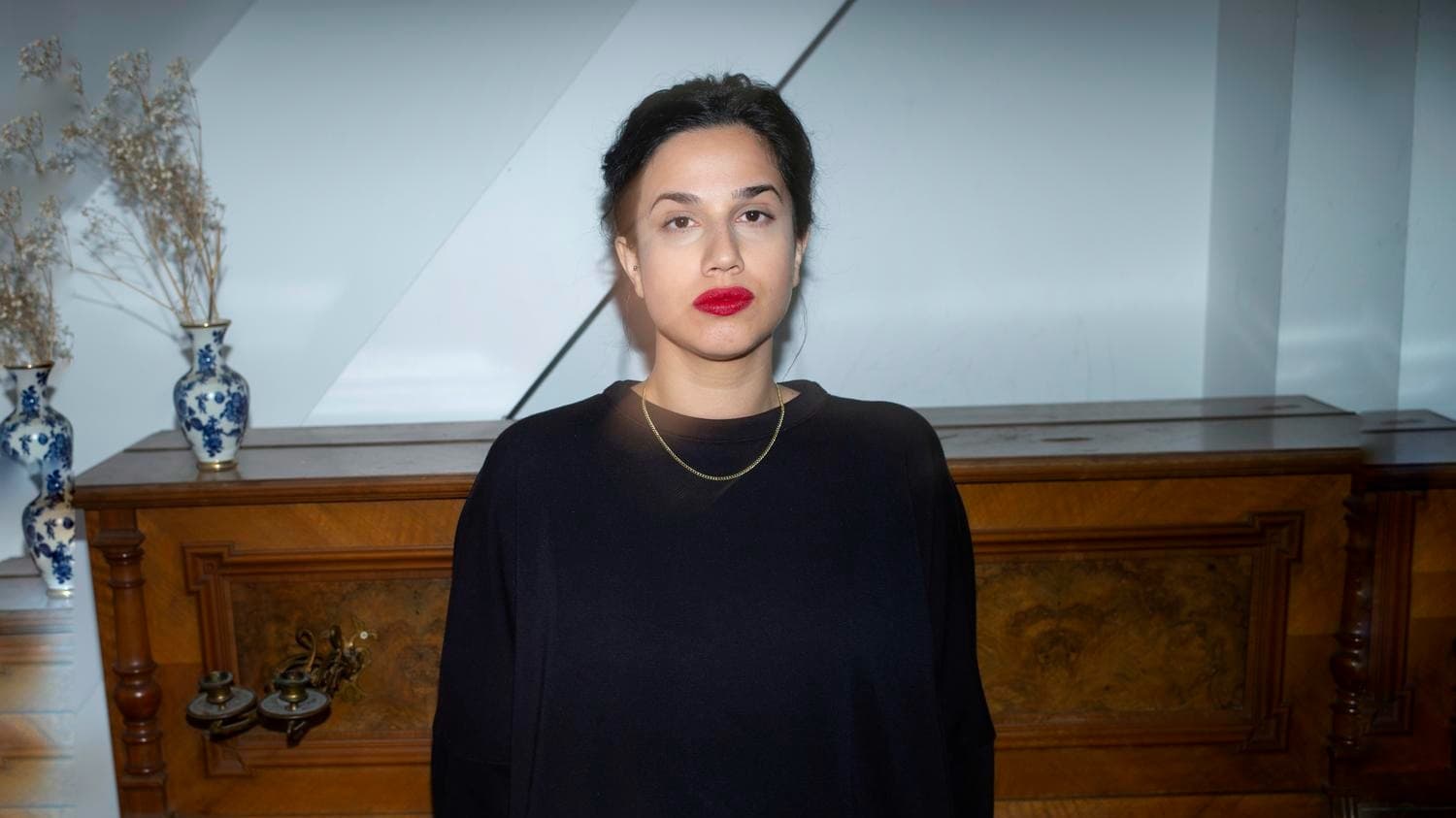 Turkey Syria Fundraising Compilation
Head to bandcamp to listen to and buy re-LEAF, a fundraising compilation in support of the hundred of thousands of people injured, displaced and otherwise affected by the devastating earthquakes in Syria and Turkey of 6 February. The compilation was curated by Hüma Utku (above) and Sine Büyüka and features music from Kujo, Aho Ssan, KAOSMOS, KMRU, ABADIR, Drew McDowell and many more.
No Business with Deportation Airlines
13 airlines are collaborating with the German state and receiving funding from FRONTEX, the EU's border agency, to facilitate over 200 deportation flights from Germany every year. On Tuesday 7 March, No Border Assembly and Abolish Frontex are demonstrating at the world's biggest international tourism fair in Berlin, calling for an end to mass deportations and a boycott of the airlines that profit from the EU's brutal border regime.
SHAPE Open Call for 2023
Musicians and audiovisual artists in Europe can apply before 31 March to be part of the 2023-24 SHAPE+ roster. SHAPE+ is a platform supporting emerging artists through collaborative residencies and supporting commissioned artworks, presentations and performances. Head to their website to find out more and apply. 
---
Cover image licensed under the Creative Commons Attribution 2.0 Generic license.