ICYMI | #81
Frontex scandal | O-Platz lives! | Wildfires in Germany
By Staff
Our weekly roundup of the stories you may have missed.
Frontex supported illegal pushbacks in Greece
A new classified report has found that the European border agency Frontex has been helping to finance and cover up the illegal pushbacks of refugees in Greece. According to DER SPIEGEL, the report by EU anti-fraud agency OLAF provides detailed evidence of Greek human rights violations, including the practice of leaving asylum-seekers abandoned at sea on inflatable boats or rafts without motors, as well as Frontex's systematic efforts to prevent any investigations.
O-platz lives!
From 30th July to 13th August, the O-Platz Movement 2022 are hosting an exhibition on new & on-going refugee struggles at Oranienplatz in Kreuzberg. The event, which targets 'discriminatory treatment and racist migration policies' through 'intersectional, anti-racist struggle' marks a decade since the first occupation of O-Platz by refugees in 2012. Click here to support the event by volunteering, performing or hosting an activity.
Regina Baer
Regina Baer, co-founder of legendary Berlin club Tresor, has died. Baer managed Tresor and Globus from the club's foundation in 1991 until 2005. Fellow Tresor founder Dimitri Hegemann wrote: "The history of Tresor, and indeed of Berlin's entire nightlife, would be different without her energy, drive, vision, creativity, discipline and ability to carry others along with her and motivate them."
Spanish law for undocumented workers
Last week a bill was passed in Spain that will make the process easier for undocumented workers looking for legal employment. The new law could affect 500,000 people currently employed in the country's 'underground economy', by giving them access to legal income and allowing them to apply for residence papers and enroll in training courses for jobs in hospitality and agriculture, with the aim of solving labour shortages.
Forest Fires in Saxony and Brandeburg
Hundreds of people have been evacuated from eastern Germany due to forest fires. Last week, a fire broke out in Brandenburg's Elbe-Elster district that spread to an area of 800 hectares by Tuesday morning. In Saxon Switzerland, local firefighters have been struggling to contain a wildfires since mid-July, and a ban has been imposed on all entry into the forest. Germany was exceptionally hot and dry throughout July, with drought reaching 'catastrophic proportions' according to the German meteorological service.
Viktor Orbán's Nazi speech
Hungarian far-right leader Viktor Orbán has incited controversy again after an appalling and racist speech that attacked the 'mixing' of races and made references to the great replacement conspiracy. Zsuzsa Hegedus, Orbán's special representative on social inclusion and modernization, has resigned from the government, calling the speech a "pure Nazi text." Earlier this year, Orbán won a fourth consecutive term in office.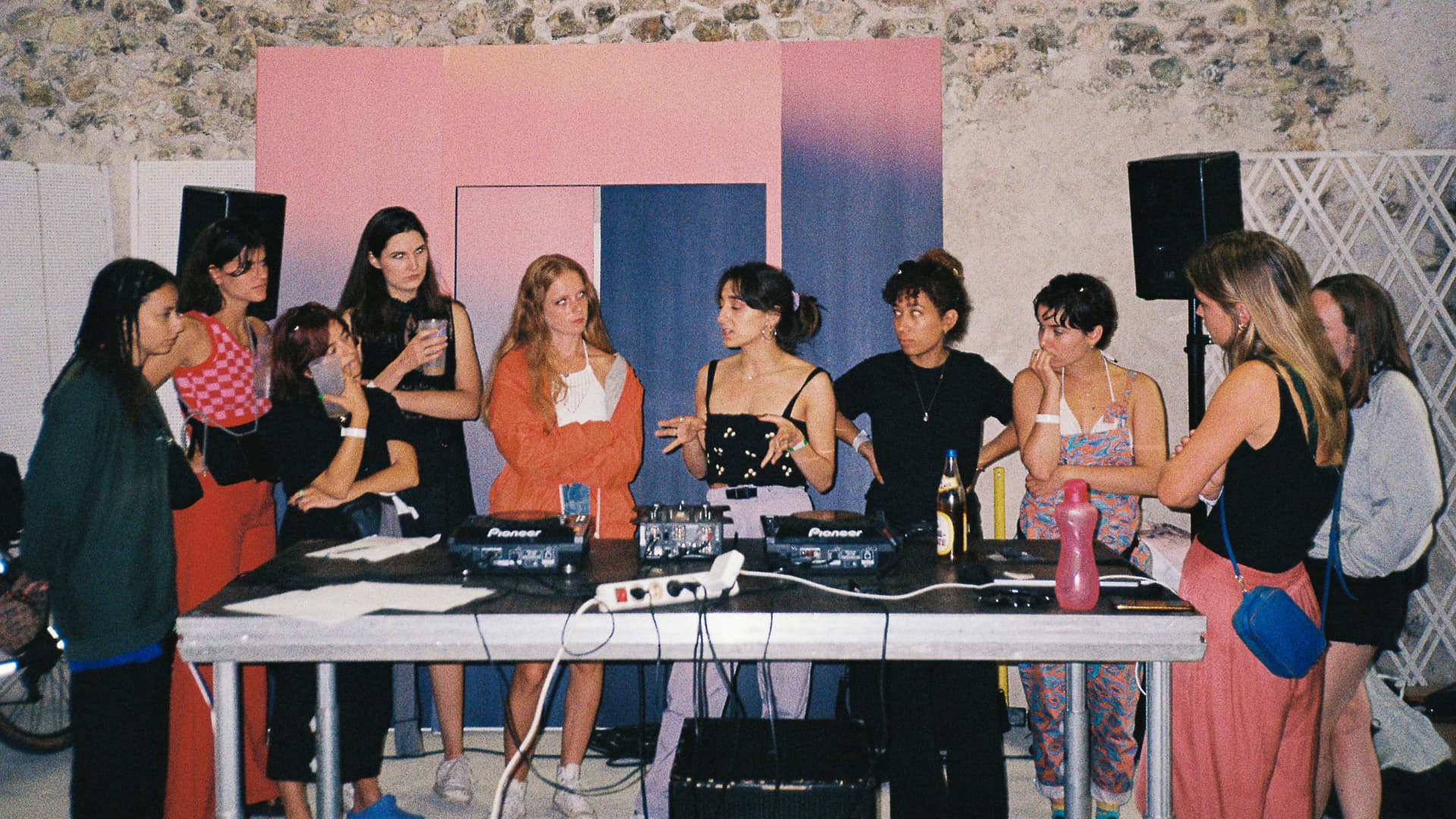 BLVSH
This Saturday, Berlin FLINTA* DJ collective BLVSH return to the Refuge Worldwide booth for their third showcase, with a lineup of BLVSH residents and special guests including Ká, hripsime, lenami and Acid Angel. Head to Oona Bar from 15:00-01:00. Entry is free, but donations to BLVSH always welcome.
IWS workshop at Frieda Frauen*Zentrum
On Friday, International Women* Space (@iwspace.de) are holding a workshop for BIPoC women* who have fled the war in Ukraine. The event will take place at the Frieda Frauen*Zentrum in Friedrichshain, and offers a safe space for women to get advice, exchange experiences and relax. IWS will also provide psychosocial counseling, assistance with paperwork and hot meals.