Refuge Worldwide & Carhartt WIP drop limited edition tour t-shirt
Available at Oona Bar this Friday.
By Staff
As part of the Refuge Worldwide Euro Tour 2023, we've teamed up with Carhartt WIP on a limited edition piece of apparel.
This one time only run of tees was designed by Raoul Gottschling and modelled by Refuge Worldwide crew member, Xtian. The shirts will be available from this Friday (September 15) at Oona Bar, Weserstr 166, 12045 Berlin (collection only).
Throughout the tour, we'll be hosting a series of sessions at Carhartt WIP stores, with the first taking place in Cologne (October 19). Information on further in-stores and locations stocking the tee will be released soon.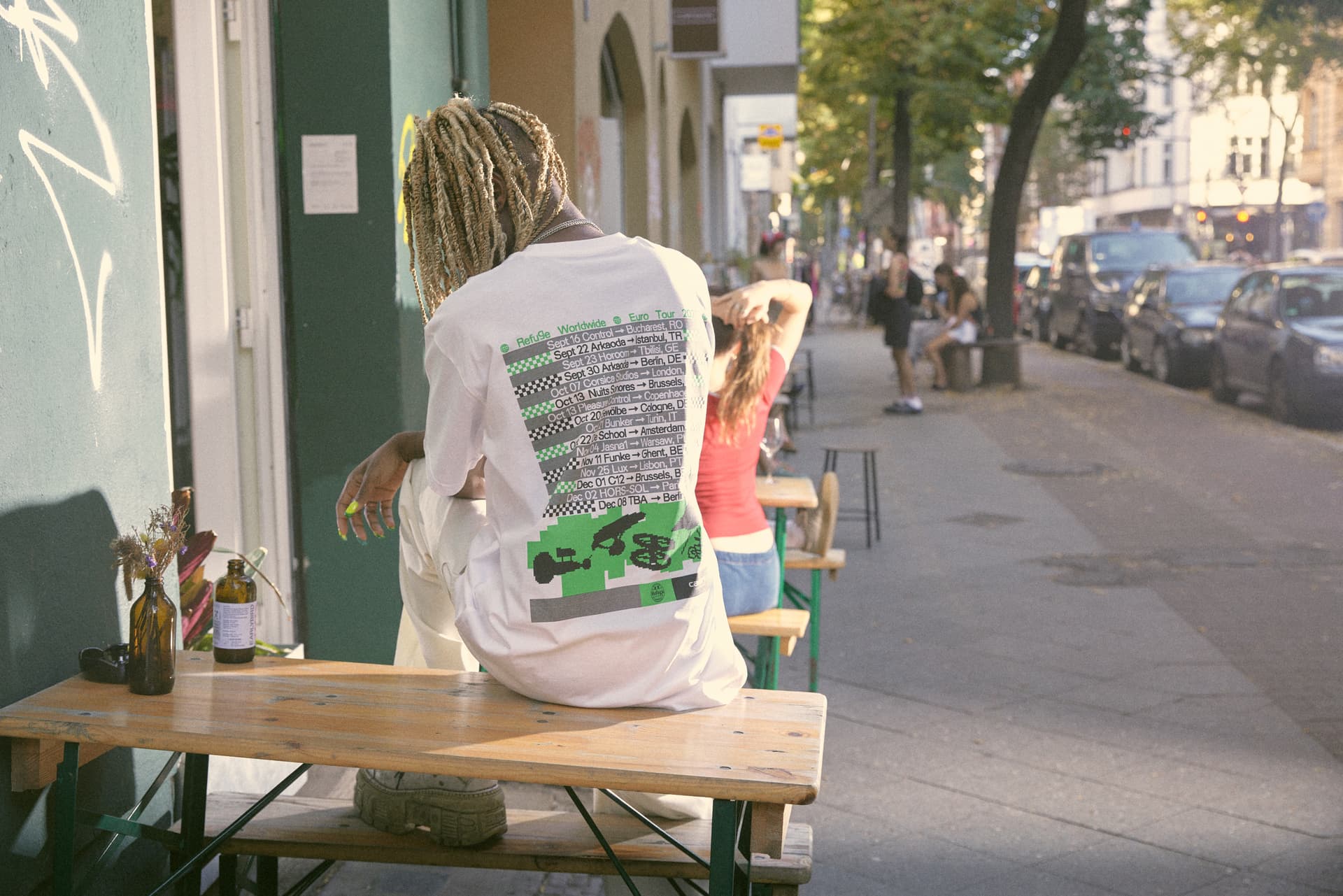 The parties and workshops start on 16 September, kicking off at Control Club in Bucharest, and end with a Berlin date on December 8th. Along the way, the tour will stop in Istanbul, Tbilisi, Brussels, Amsterdam, London, Ghent, Paris, Copenhagen, Cologne, Warsaw, Lisbon and Turin.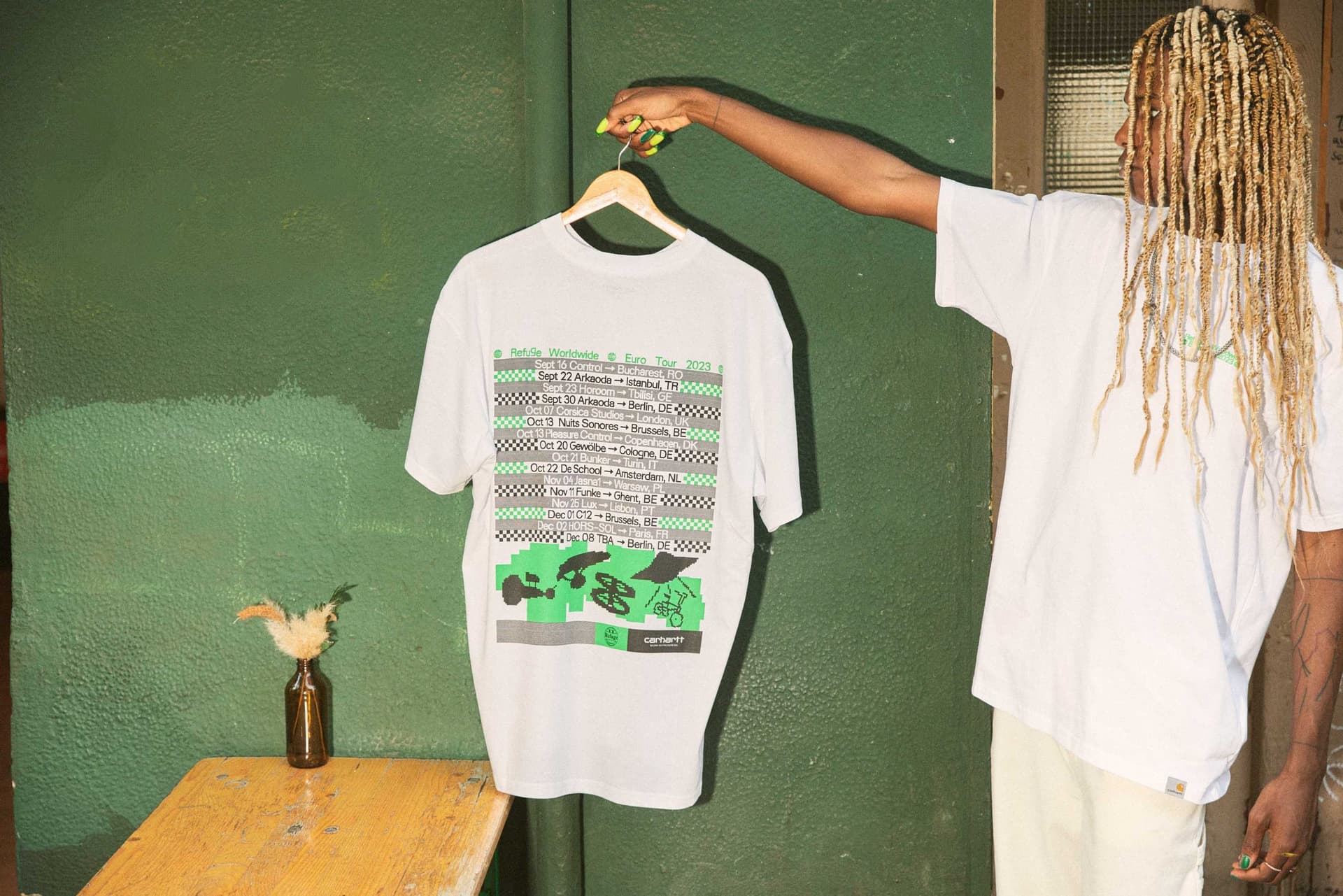 There will be sets from artists including rRoxymore, Ece Özel, Sansibar, Hunee, Anu, Bradley Zero, Tikiman, JADALAREIGN, Mala Herba, Andrea, Fernanda Arrau, Willow, Josey Rebelle and Yen Sung, as well as station residents such as DJ Amir, Sally C, Stella Zekri, Nikola, Calamidades Lola, AGY3NA and mokeyanju, and co-founders No Plastic and Richard Akingbehin.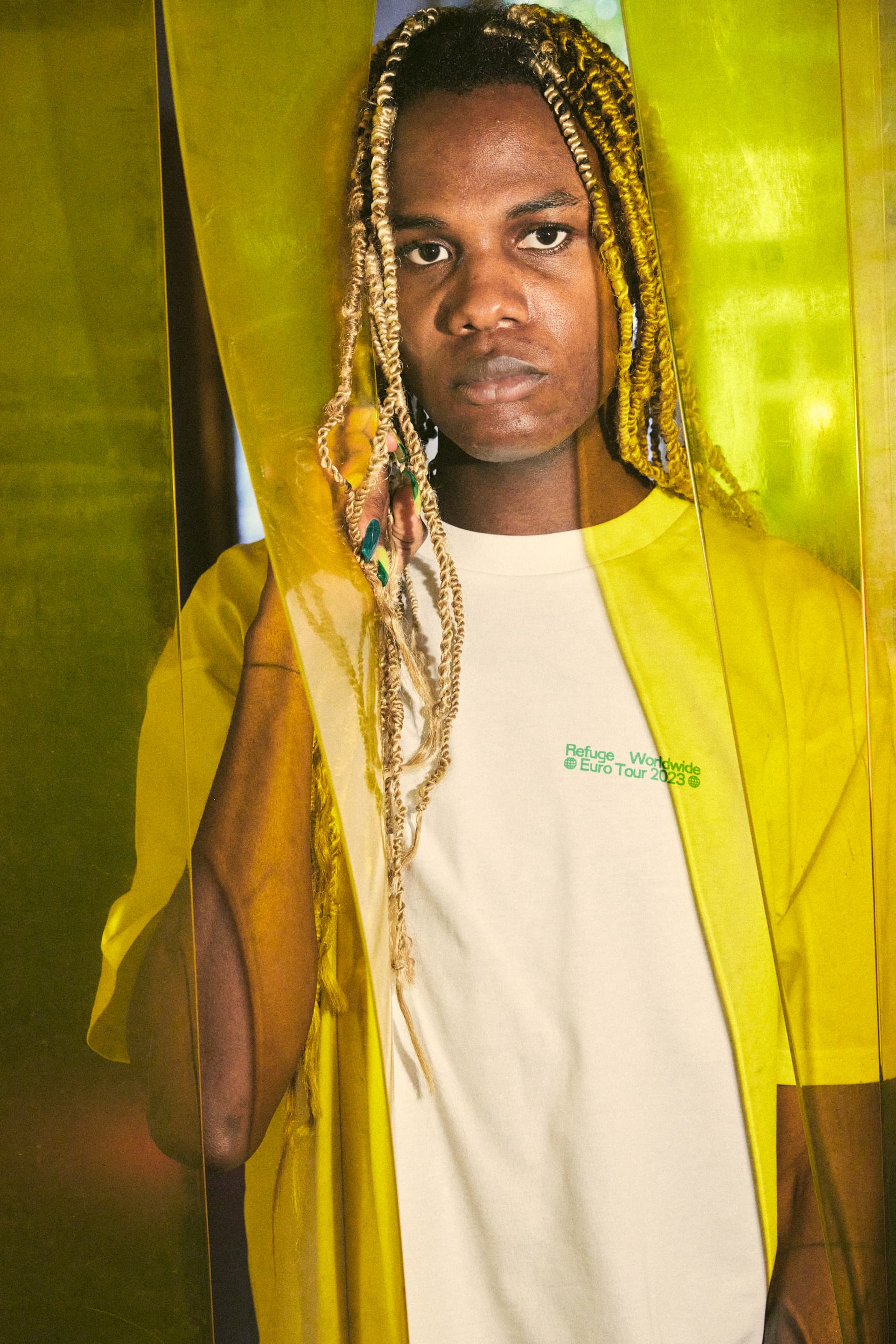 As with all Refuge Worldwide programs, priority access to the workshops will be given to people of colour, people from the LGBTQI+ community and those otherwise marginalised from such opportunities. The application page is here.
Model: Xtian
Photos: Andrew White
Tee design: Raoul Gottschling