BLM Berlin will hold a city-wide protest march this Friday, July 2
Save the date for a night of speeches, performances, and DJ sets leaving from Brandenburg Gate at 15:30.
By Chloe Lula
Black Lives Matter Berlin will be hosting a protest this Friday, July 2 leaving from Pariser Platz/Brandenburger Tor (Brandenburg Gate) at 15:30.
For those who want to join the group at other points in the city, the demonstration is scheduled to reach Zietenplatz at 17:00, Oranienplatz at 19:00, and Spreewaldplatz at 20:30, where it will continue until approximately 22:00. There will be speeches held at each location along the protest march addressing Black history in Germany, climate justice, being Black in health care, Black sex workers' rights, Black trans lives, Black refugees, and Black art. There will also be performances and DJ sets.
"For many, Black Lives Matter was a one-off sensation of the past year," BLM Berlin writes on their website. "But we all know that Black people have been fighting for recognition and rights for decades, in Germany and all over the world … Black lives still matter! We stay loud and take to the streets for our rights!"
BLM Berlin's posters are below. For more information on the organization and this Friday's march, you can visit their website here.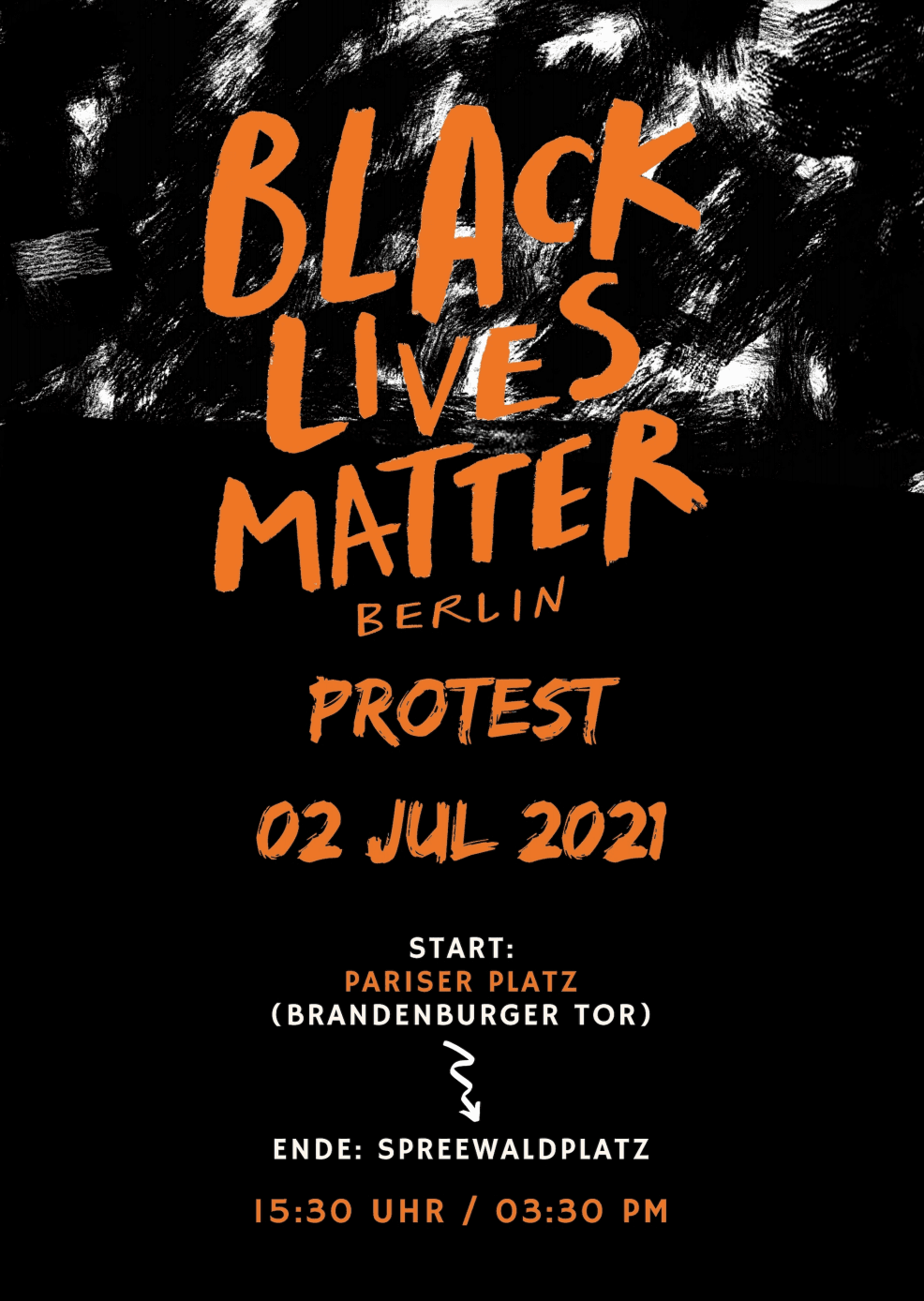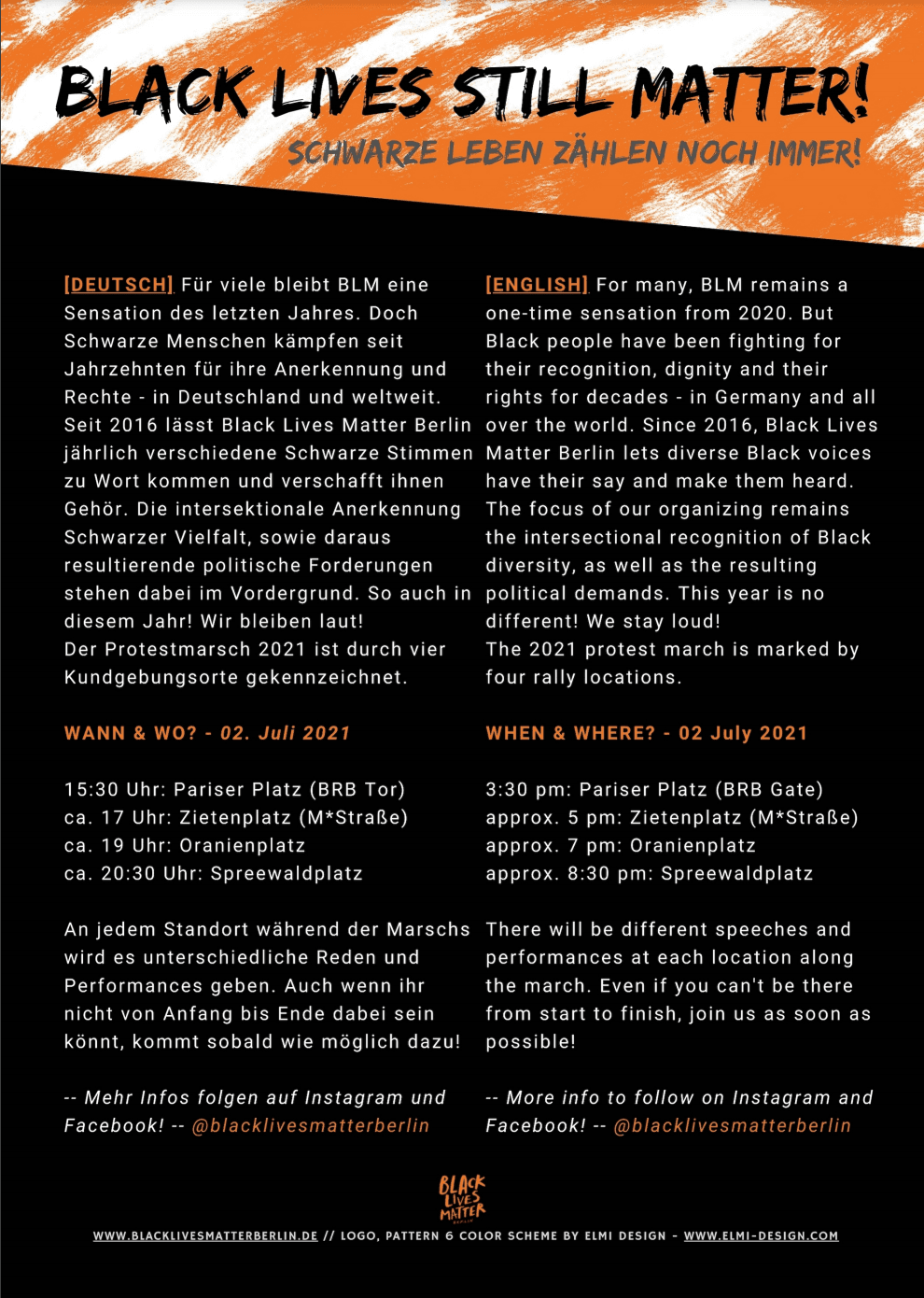 Photo © Bild: dpa/Markus Schreiber