Refuge Worldwide & Miista present an evening with Sara Mardini
Taking place in Barcelona, 14 June.
By Staff
Refuge Worldwide have teamed up with Miista for a special preview screening of Sara Mardini's new documentary Long Distance Swimmer.
Sara will guide us through sections of the film alongside a Q&A, music and conversation at the Miista Barcelona flagship store.
This event is free to attend - taking place from 18:00 - with Refuge Worldwide DJs and a drinks reception. RSVP here and read more info about the documentary below.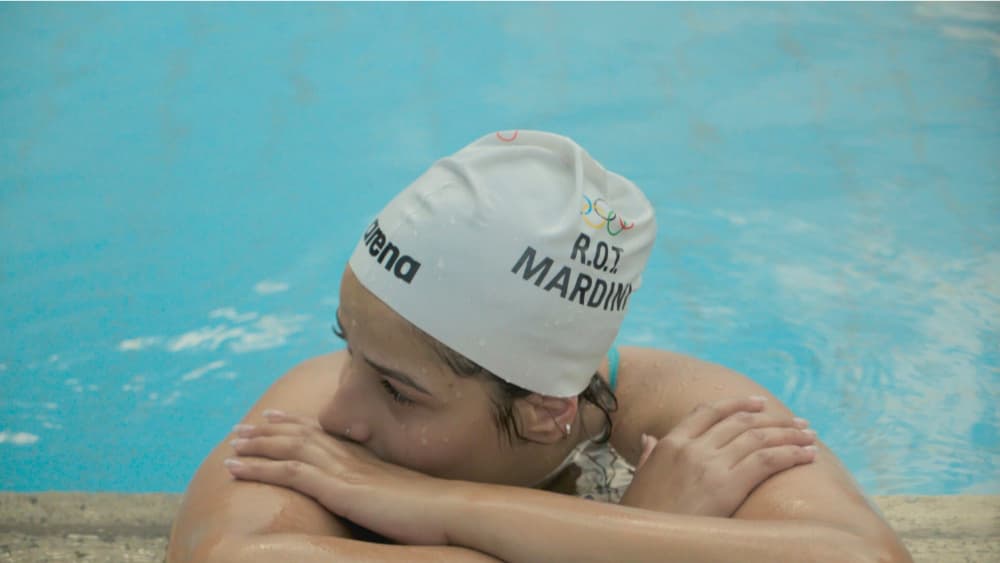 Long Distance Swimmer
One moment champion Syrian swimmer Sara Mardini is Europe's most celebrated refugee and humanitarian, the next she is a "criminal mastermind". While her sister competes as a swimmer at the Olympics, Sara awaits trial and a possible 25-year prison sentence.
Shot over a period of three years, Long Distance Swimmer follows Sara's fight for justice and journey of self-discovery, and it illustrates Europe's biggest shift in the last decade: from being a place that welcomed refugees to an environment hostile to those who dare pull drowning people out of the sea.
At 20, Sara Mardini was already famous. She fled Syria in 2015 with her younger sister Yusra. When their boat broke down as they were crossing the sea to Greece, Sara and Yusra and two others jumped into the waves and swam for three and a half hours in open water to stop their dinghy capsizing, saving the lives of everyone on board. Their journey made headlines around the world, and is dramatized in a Netflix film called The Swimmers. Our story begins when the fictionalised drama ends. Sara has spent three years rescuing refugees on the same journey that made her famous, but is suddenly arrested in August 2018, accused by Greek authorities of running a criminal enterprise and charged with "international espionage and people smuggling".
If convicted, Sara and her colleagues, including activist Sean Binder each face up to 25 years in prison. and the end of her humanitarian career. Banned from Lesbos and waiting for news of the trial, she lives a surreal existence in Berlin. Studying at a liberal arts college by day, escaping to techno clubs at night, she tries to reconnect with her family, while Yusra trains for the Tokyo 2021 Olympics, a dream the two sisters once shared.
Join us on Tuesday at Miista as Sara talks through the film, Europe's inhuman border laws, and her hopes for the future.
For more information about the ongoing trial of Sara, Seán Binder and their fellow humanitarians in Greece, follow here.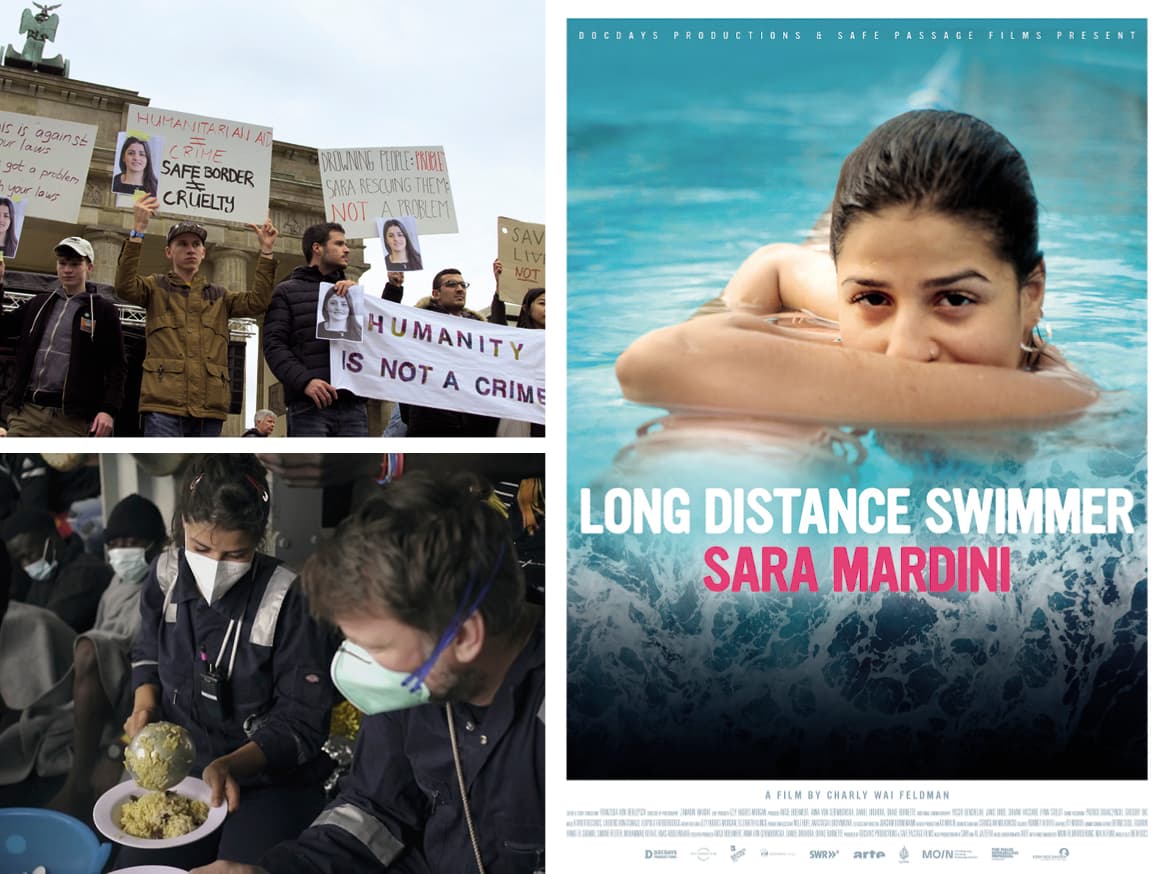 Miista: Av. del Marquès de l'Argentera, 1, B, 08003 Barcelona, Spain
18:00 // Wednesday 14 June
Photo in the article heading is originally by Esra Gültekin.