Airtime: Manila Community Radio
Team MCR talk anti-algorithmic broadcasting and grassroots genres.
By Max Graef Lakin
In 2020 Manila Community Radio (MCR) was founded to bring together under one banner a multitude of underground artistic collectives operating in the Filipino capital.
Run by a team of volunteers with a proudly 'anti-algorithmic' ethos, MCR have now broadcast over a thousand shows, maintaining a close focus on underrepresented artists and genres.
MCR has no official founder or CEO, they define themselves instead as a broad horizontal collective, where each voice carries equal weight. Ahead of their three-hour takeover on Monday, we caught up with Sai Versailles, Sean Bautista, Anton Justo, Paolo Abad and Jeric Lim from the team, to discuss the station's origins and future.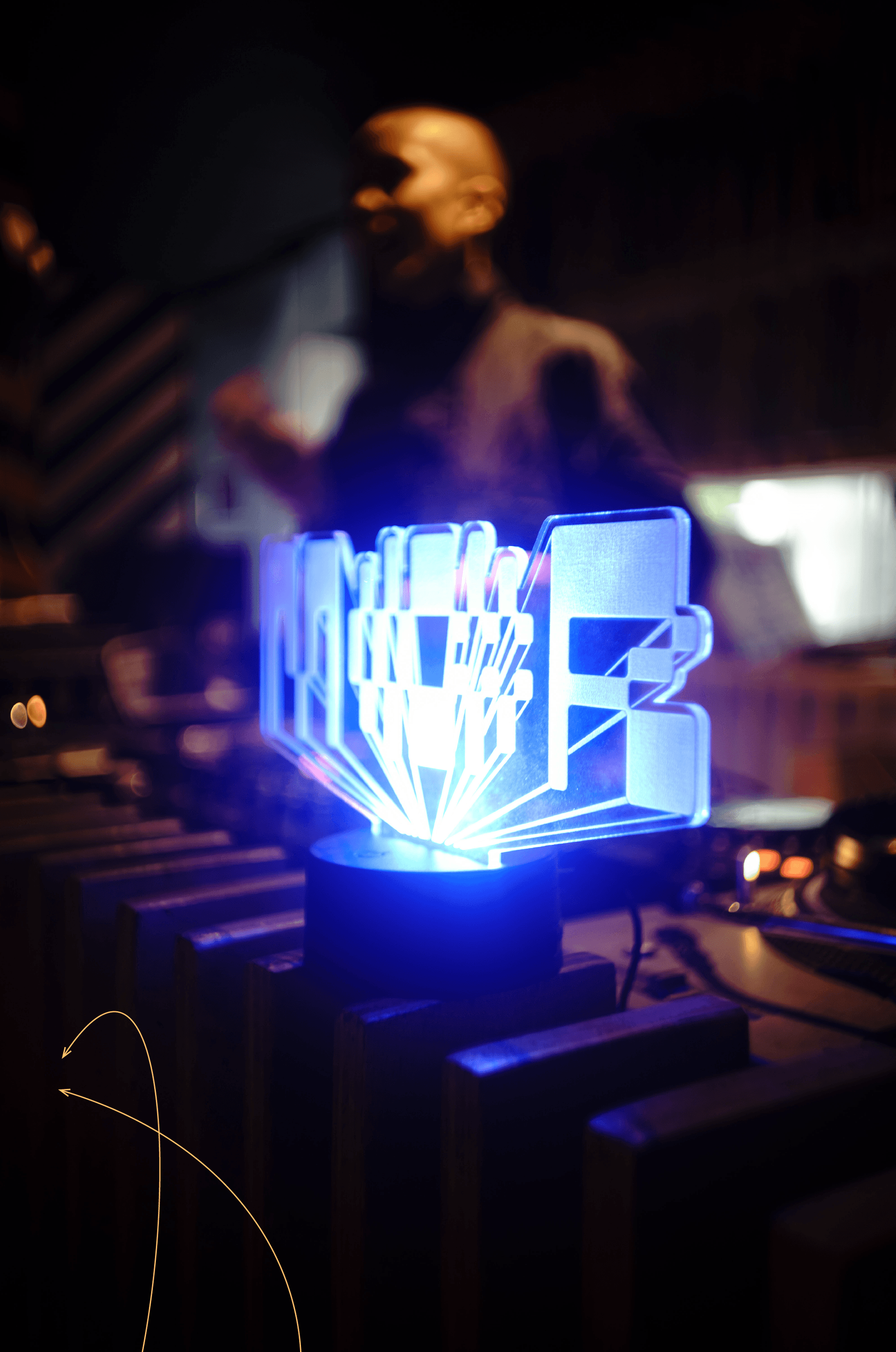 What was it that first brought you to radio?
Sean: The thing that drew me to radio was always its explorative nature – whether it's artists sharing music, a talk show, or interactions in the chatroom – radio is always a way for listeners to discover something that they haven't necessarily encountered before. 
One really key thing for us is the idea of 'anti-algorithm'. What we often see with commercial radio and the overground establishments in Manila, is programming that can feel repetitive and devoid of humanity. Because they're tied to systems of capital, platforms often treat their listeners as a means to achieve an agenda. In starting MCR we really wanted to separate ourselves from that whole system and give artists and their communities the autonomy to make decisions and the power to bring people together through music that's devoid of any commercial agenda.
Sai: I was introduced to radio primarily as a broadcaster. I started DJing in April 2020, which was just a month after the pandemic really started. Because venues were closed and we were all at home, MCR specifically for me became the outlet that venues couldn't be at the time. Radio really primed my mindset in a way that would have been so different if I started out by playing IRL gigs. It gave me a very vigorous mindset, where I'm always trying to keep my crates fresh. I think radio encourages that.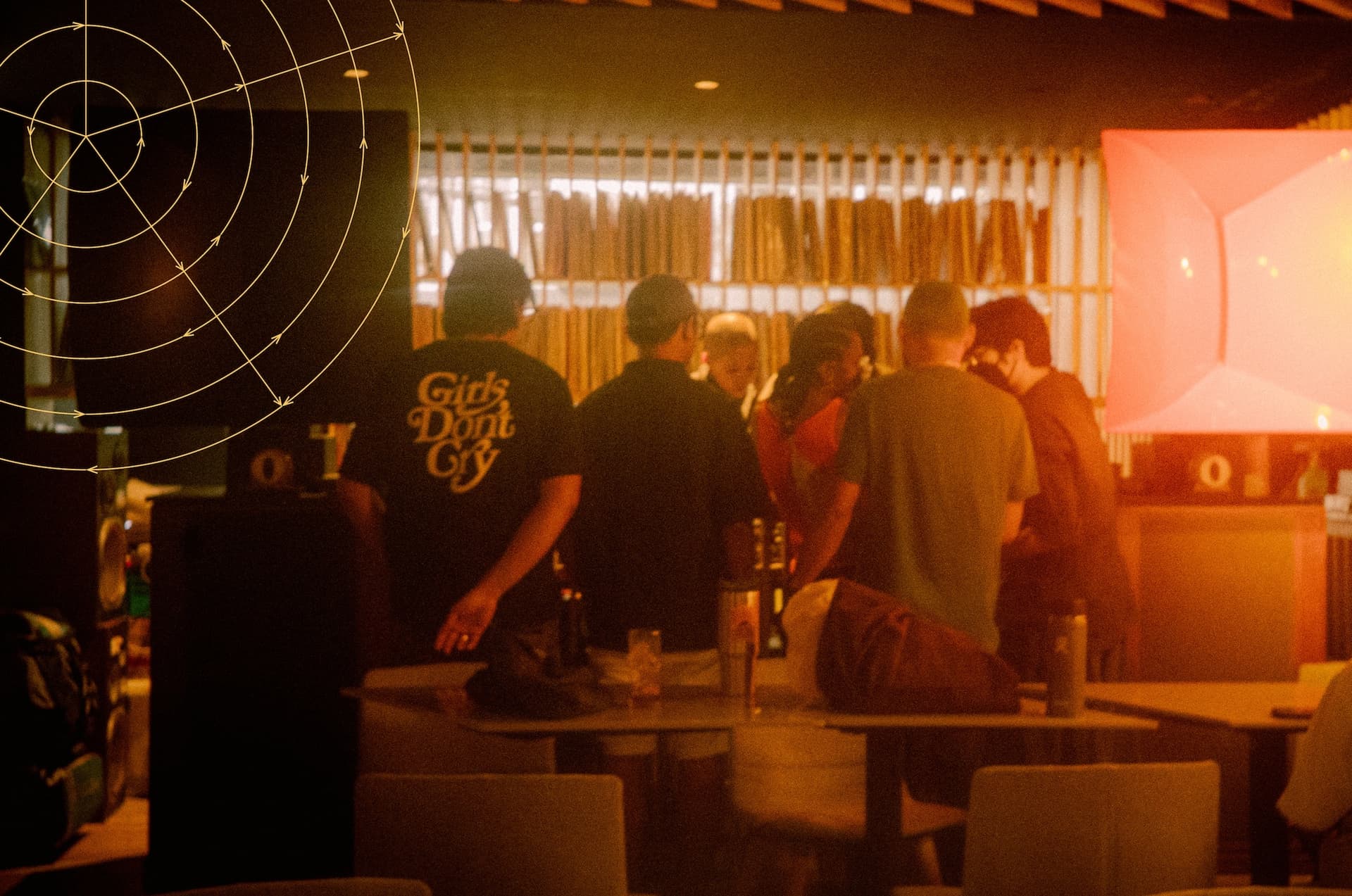 What were the forerunners of MCR, and how did the group come together?
Sean: MCR is comprised of multiple collectives and many of us represent different creative communities. Jeric and Paolo used to run this station called Ikigai radio. Then there's Buwan Buwan collective, who were also part of the original founding group, a label and experimental club night that started in Manila. They had a release series for local Manila talents called New Moon, that really informed what we did at MCR. The collective that I represent is Transit Records, and we used to do live radio broadcasts from our different apartments – all of those prototypes influenced what we wanted to co-create with MCR. The party collective UNKNWN also helped co-found the concept.
Paolo: There's also this now-defunct nightclub, Today x Future, a small dive bar which was sort of a queer sanctuary. It was one of those places that didn't care for formats or selection, or even experience level when it came to selectors. That sort of attitude in programming was something we wanted to implement.
Sean: During COVID we were all trying to transpose all these different programs, club nights or gigs, into the internet. 
I think after a couple of months of doing these kinds of things, there was a realisation that these online events had a tendency to divide our communities further because everyone was moving in a different direction. We decided to band together and create a platform so that instead of driving our communities apart, we could create something inclusive, and as decentralised as possible – a home for the different stakeholders in the space of music, creativity and beyond in Manila.
You told me when setting up this interview that instead of designating any specific person to act as a spokesperson, you prefer to organise everything at MCR horizontally. Tell me about the ideas behind that approach – how does it work?
Paolo: When setting up our horizontal structure, we thought of operating like a cooperative – so that's one way of looking at it – instead of a corporation with a hierarchy.
Sean: In simple terms, at MCR no one opinion is valued more than the other. We all come from different backgrounds, are of different ages, or have been in the scene for different amounts of time. But as much as possible, we try to hear each other out before arriving at a decision. It can get difficult at times, and it can mean we are not as agile as more traditional structures and that it's difficult to make quick decisions. But I think it allows us to avoid biases within our group, and to keep open-minded when it comes to programming and thinking about projects.
Sai: If that means that we're having a constant back and forth until we've reached a mutual decision, then that's how it's going to happen! We won't just dismiss someone's idea.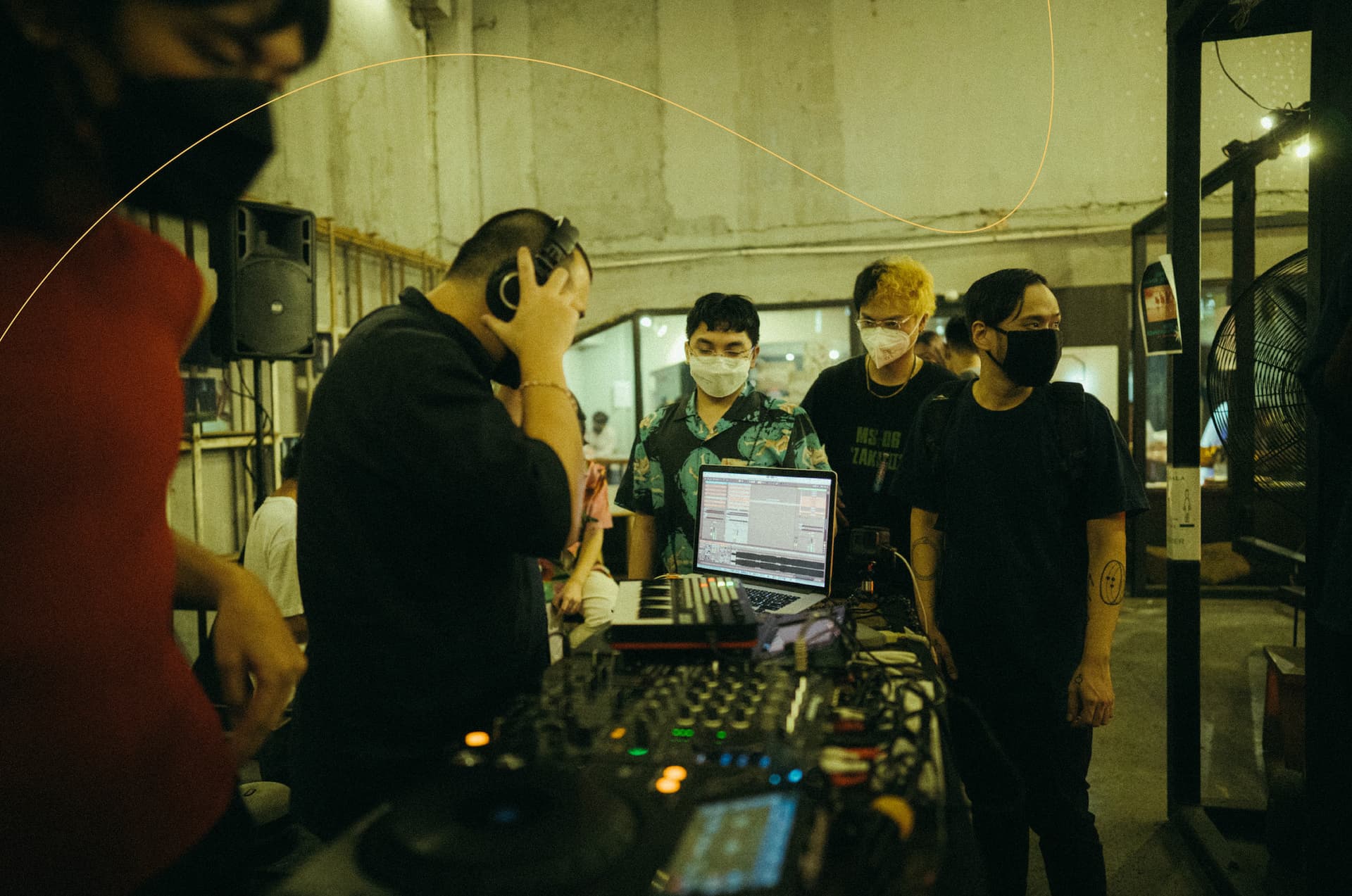 What are the objectives that you keep in mind with your radio programming?
Paolo: One of the pillars of the station is inclusivity, and I think without it, there's no rhyme or reason to running this station. We're adamant about giving visibility to marginalised artists – specifically gender minorities who typically don't have a platform apart from a few queer sanctuaries, and are discriminated against by bouncers.
Sean: I guess what MCR tries to do is to break from the gatekeeping that might exist in many of the local venues and platforms that you have in Manila. From a programming perspective, we try to look at people without a big following first and invite them to self-publish on the site.
It's because we're a not-for-profit platform that we're able to do all that. We run on a volunteer basis and are able to stay true to our ideals about building community and keep programming open. If we had an ulterior motive of trying to turn a profit out of the station, I could see how that might challenge the horizontal structure, and change who we platform and how we program. But since we're all doing this out of the sheer love of community and music, in its truest sense, we're able to juggle both creative and political ideas through MCR.
You put a lot of focus on uplifting and platforming micro-scenes and genres specific to Manila and the Philippines, can you tell me about that side of your work?
Sai: So we recently produced a project highlighting Budots and its different mutations as a grassroots genre, how the sound is being influenced and becoming influential outside of the southern Philippines where it originated. We've made an effort to try and connect with different provinces in the country and enable them to share a stage with artists in Manila who are influenced by their sound. It's a way of offering an alternative form of programming in Manila and shining a spotlight on artists who don't get as much exposure. 
Budots is a grassroots genre that isn't getting as much visibility here because it's not taken seriously as a form of music, and the producers behind it aren't getting compensated as a result.
We invited a pioneer of the genre from Davao, DJ Love, to perform for Boiler Room in Manila, and to curate a 53-track compilation featuring producers from across the Philippines. The project is I guess part of an ongoing goal that we are working towards continuously – bringing visibility to people like him and introducing audiences to what's already happening here on a grassroots level. It speaks to an even wider discussion about where electronic music is headed I think.
Listen to DJ Love presents BUDOTS WORLD: Bawal Umiwas sa Sayawan!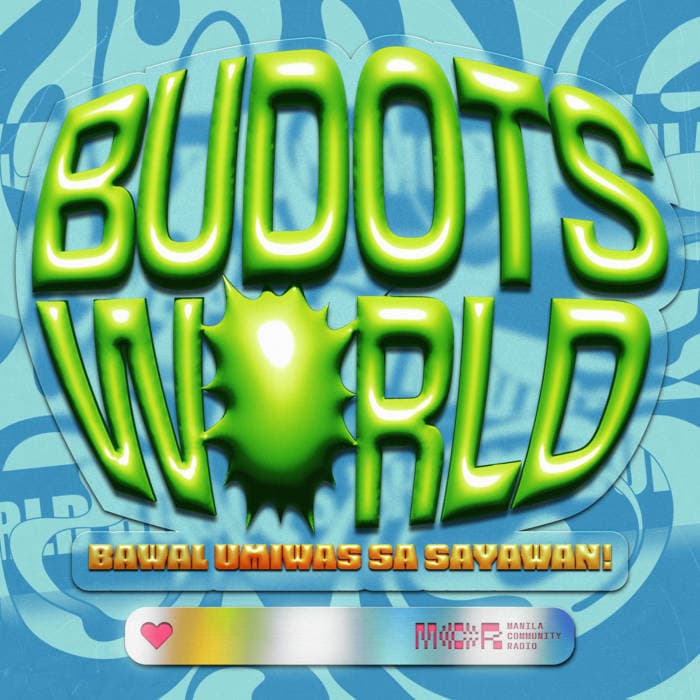 Does the decentralised approach you adopt within your team also stretch to curation? I noticed on your website you post a lot of calls for new hosts and radio concepts that are submitted directly to the site – is that how it mainly works?
Sean: Yes! One of the things that we're trying to challenge is this notion that DJing is like this super mystical or difficult thing. We really encourage music lovers to have a show with us and put their influences and curation at the forefront. So it's almost not about being the sharpest person in the mix, or the person with the most hardware. Again, we want to break from the algorithm and hear things that we haven't heard before. 
You currently broadcast without a physical space in Manila, is that a decision you made or is it out of necessity?
Sai: I think we definitely want a physical space. Obviously, it started out of necessity when the pandemic happened when people were at home and there wasn't a physical space to go to. Broadcasters would send pre-recorded mixes, or you would have like a setup at home where you would plug in your audio interface. That's essentially how most of us still work, which is sort of interesting because it means that anywhere can be your studio.
Jeric: Currently, what we also do is partner up with OTO, a bar and coffee shop. The owner allows us to have satellite radio shows there, and I think it's super helpful for us. Not having a physical location is not a huge problem for us right now because we have friends who are also part of the community.
I would love to hear some tips for some artists coming out of the Phillipines that you think our listeners in Berlin should check out.
Anton: One artist I would recommend is Jett Ilagan (aka Escuri), for his work in graphic notation and the AudioTour album.
Sean: Teya Logos is someone who is really leading the charge for a new generation of experimental club artists. I also really like the work of this artist based in Palawan, Like Animals. He takes his influence from IDM, low end and bass music but incorporates uniquely Filipino textures, percussive elements and instruments like the Kulintang.
TeeGee and Hideki Ito are also artists who are reworking a lot of music to incorporate the Filipino musical language in a way that I feel could really resonate.
How do you see Manila Community Radio evolving in the future – what are your priorities moving forward?
Paolo: As of late, one priority is to gradually move away from our Manila-centric programming and move toward other metropolitan centres, even smaller rural places. 
Sean: Yes, we'd really love to engage with more communities outside of Metro Manila. We want to create alternatives to more commercial experiences by questioning Western or Eurocentric ideals of how radio and music are meant to be consumed.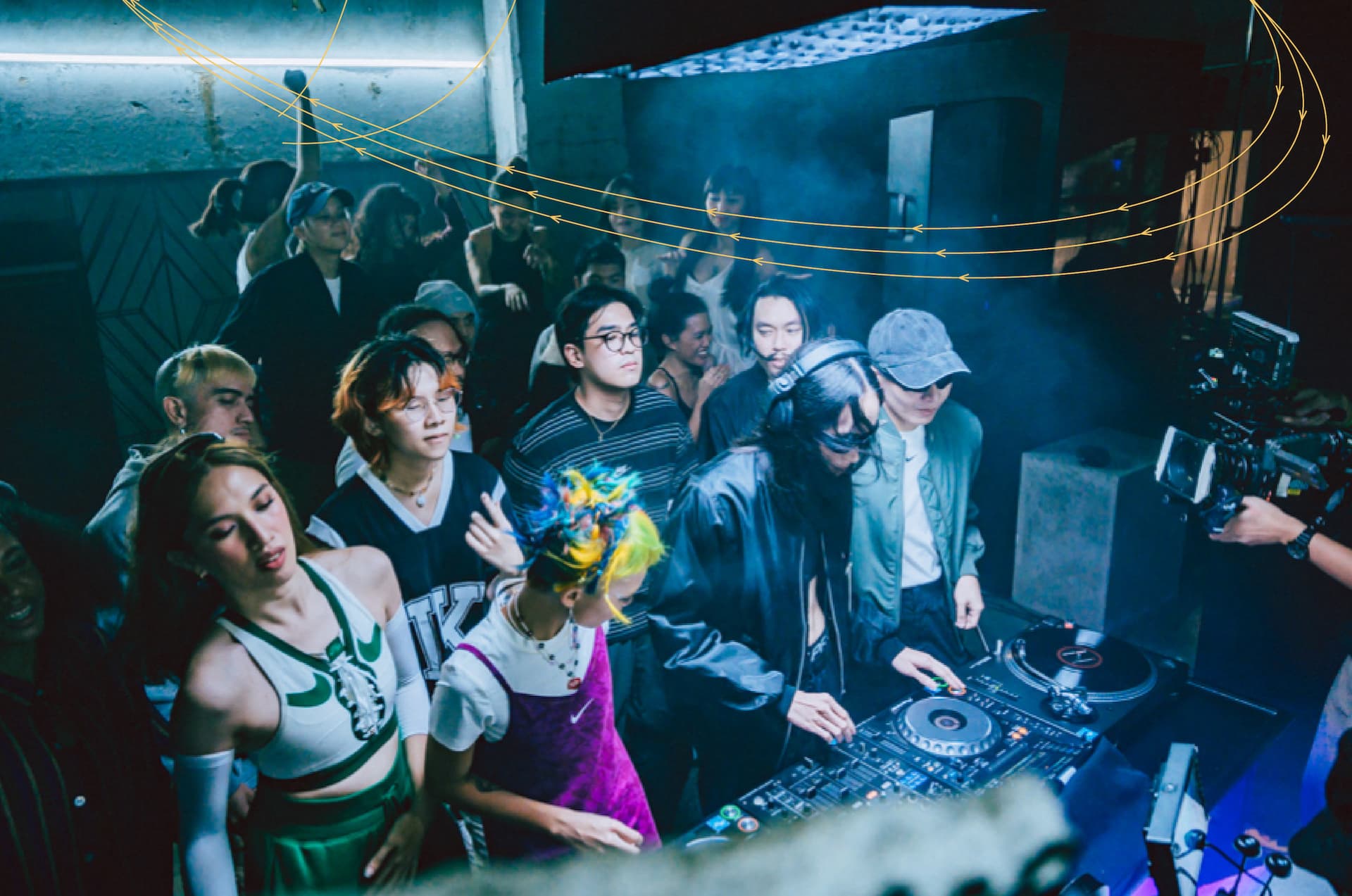 Stream Manila Community Radio here.