Airtime | Gasoline Radio
To launch our new community-radio interview series we speak to Kyiv-based Gasoline Radio.
By Johanna Urbancik
In 2022 Gasoline Radio came to life driven by a desire to create a community-focused radio station offering up-and-coming local talents a platform. The Kyiv-based station's vision is clear: to nurture a sanctuary where emerging artists can chart their artistic journeys and showcase their talents globally. 
Rooted in Ukrainian identity and heritage, the project aims to combat deep-seated inferiority complexes and cultivate a proud cultural identity. By spotlighting undiscovered talents and embarking on expeditions to document traditional music, Gasoline Radio enriches Ukraine's vibrant music scene, transcending borders and bridging generations. 
To launch our new interview series Airtime, focusing on community radio projects from across the globe, Johanna Urbancik talks to Oleksii Makarenko, one of Gasoline Radio's founders.
When and why did you start Gasoline Radio?
Back in the summer of 2021 when I finished working at Katacult Magazine after two exhausting years of lockdown, I was approached by Valentyn Bobylev, owner of the Kultura Zvuku DJ/production school and Kharkiv-based club, who had the idea of starting a new media project. 
Given my experience with music media and desire to provide more space for young musicians, I suggested changing the format and focusing on building a community radio. We managed to shoot a documentary at the Iskra Festival to determine the direction of the radio, and announced the launch of Gasoline on 22 February 2022. 
Two days later our lives and plans changed irrevocably. After three months of volunteering, and with a strong sense of the need for a new space for local artists, we returned to work on the radio and held our first broadcast on 18 May 2022.
Despite the rapid development of the local scene that we have seen in the last few years and the launch of new platforms, there was not much space for newcomers in Ukraine. There was no launching pad for people to prove themselves. At the very beginning of the radio's history, we focused on building a safe space where artists could express themselves and receive our support in shaping their own creative path. 
In addition to creating a healthy environment for the development of new musical phenomena, we wanted to place the creativity of our artists in a global context, which would be perceived not through the prism of sacrifice, but through its richness and perspective. 
One of the problems we faced at the beginning was the inferiority complex of Ukrainians. At parties, there was a tendency to pay most attention to foreign artists, and a belief that local artists could only truly realise their potential by playing in a foreign club. So we wanted to draw attention to what was happening inside the country and highlight those artists that remained in the shadow, showing how incredible and diverse our music community is.
It was also important for us to form a common image of Ukrainian culture, building a solid foundation based on our heritage, which is clearly reflected in our activities over the past few months.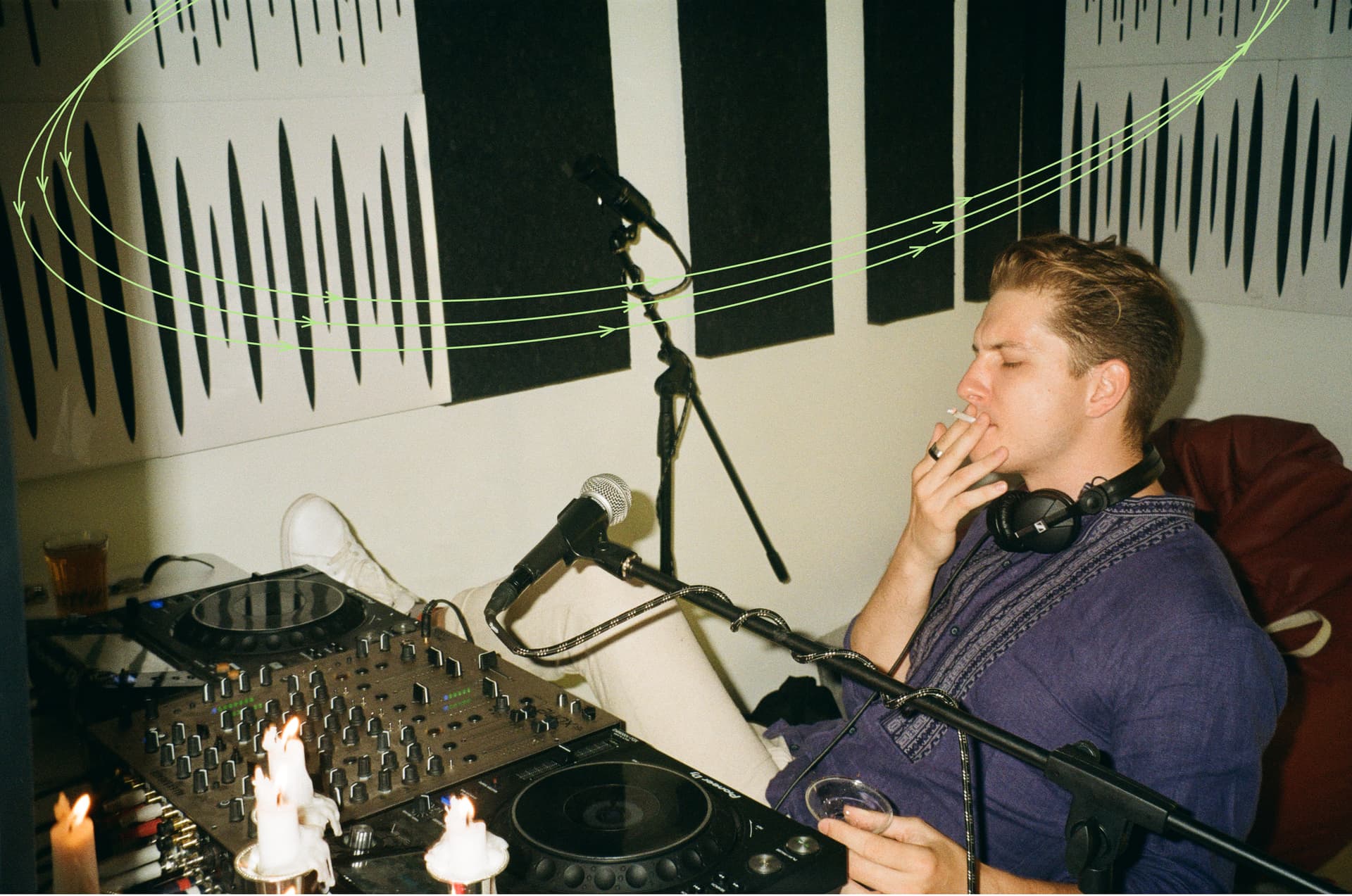 Why do you think Ukrainian artists suffered from an inferiority complex? 
It's not just about the artists, but about Ukrainians in general. Throughout the time of occupation by neighbouring Russia, our culture was constantly under pressure, and the Soviet Union played a cruel joke on it. Having realised that all the restrictions and suppressions only fanned the fire of the national movement and strengthened the spirit of Ukrainian dissidents, the Soviets allowed traditional culture to exist in such a disfigured and plastic form that all the following generations turned their backs on this weak image, exalting and favouring the culture of other countries. 
This influence was also felt by my generation, when various manifestations of Ukrainian culture were not given enough attention and by default were in second place. It is only now that we have begun to fully realise the value and importance of our cultural heritage and its future, paying proper attention to it and studying those phenomena that could have faded into oblivion because of prejudice. That is why it was important for us to build a basis for the formation of a cultural image of which we could be proud and through which Ukrainians could self-identify. 
Who is behind Gasoline Radio? 
Most of the time, we were working without resources and with no possibility of involving specialists in our work. We invited radio residents to lead most of our projects. At the moment, our team is our communication manager Sasha Ushenko, copywriter Taras Bryl, and content manager Anastasia Slutskaya. 
How did your background in music media influence you to start a radio station? Especially in the era of podcasts and video formats, what kind of benefits did you see in radio?
Firstly, radio gives the audience a fairly direct interaction with music, whereas any written text about music will be from a subjective point of view. That is, when interacting with a show, you immediately understand whether you like the music or not. In my experience, most media outlets are focused on clickable titles and popular artists. In building a radio community, I was primarily aiming to create space for new names to break out.
It's also worth saying that radio is just a starting point for the formation of a community. We are constantly finding different formats for ourselves, functioning as a label, as a promo group and making movies. We can call the project more of a media platform.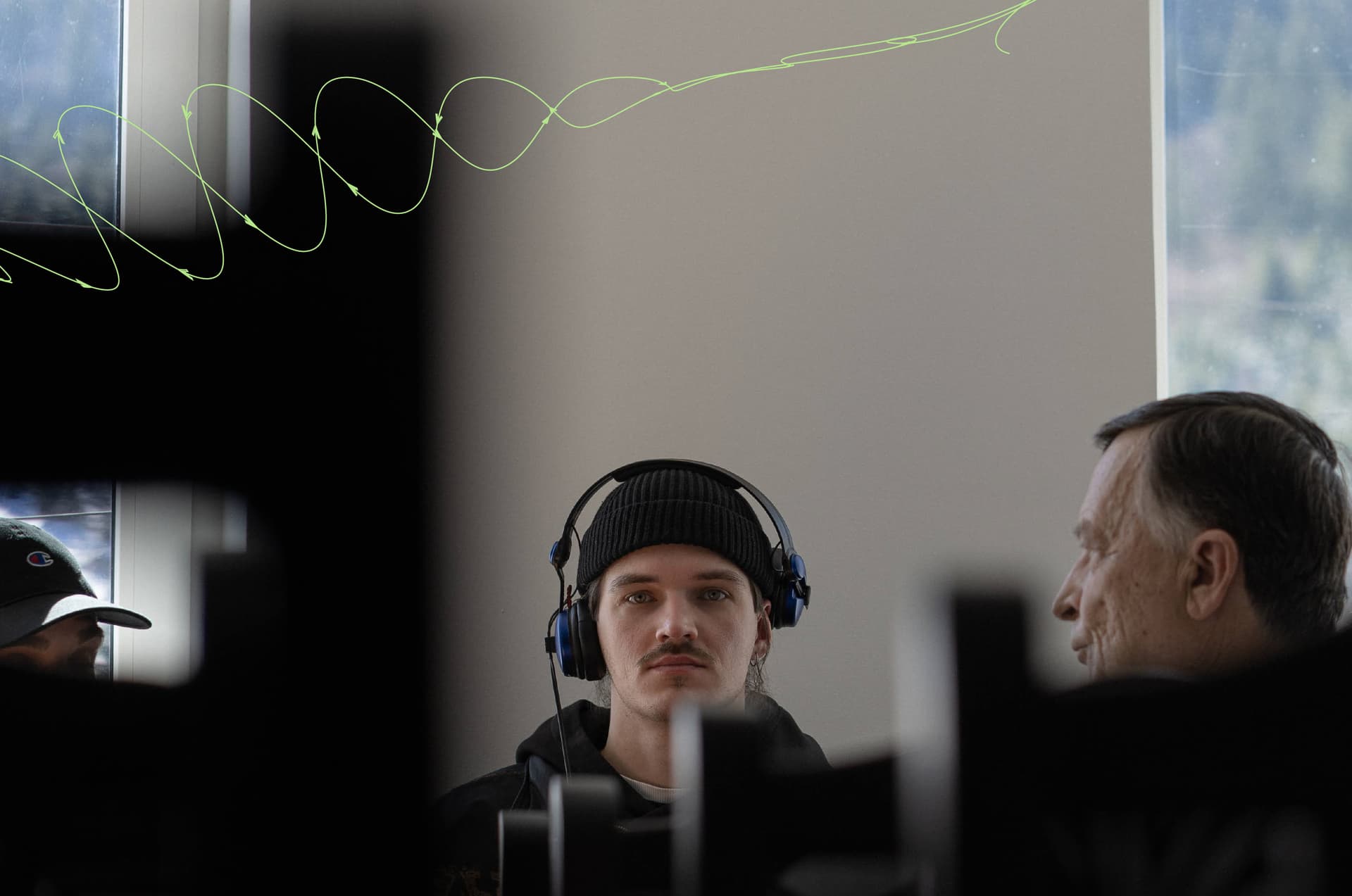 What makes Gasoline Radio unique and how does it contribute to the Ukrainian music scene and community? What do you see as the primary focus of your work?
The main uniqueness of Gasoline Radio lies in the fact that we are looking in several directions at once in addition to working with modern trends. We are trying to find, study and preserve the lost artefacts of our cultural heritage while building a solid foundation for the future of the Ukrainian scene. 
We managed to discover and show the world dozens of new names, launch a label exclusively for local artists, launch many joint projects with both local and Western platforms, organise an expedition and shoot a documentary, СПАДОК: ГУЦУЛЬЩИНА, about the traditional music of the Carpathians, as well as make a massive sample pack with Ukrainian instruments and release a compilation based on it, which combines traditional sounds with modern music of our residents and friends. And this is just the beginning, as there are many more projects planned, in which we are going to involve our residents in order to fully showcase their creativity.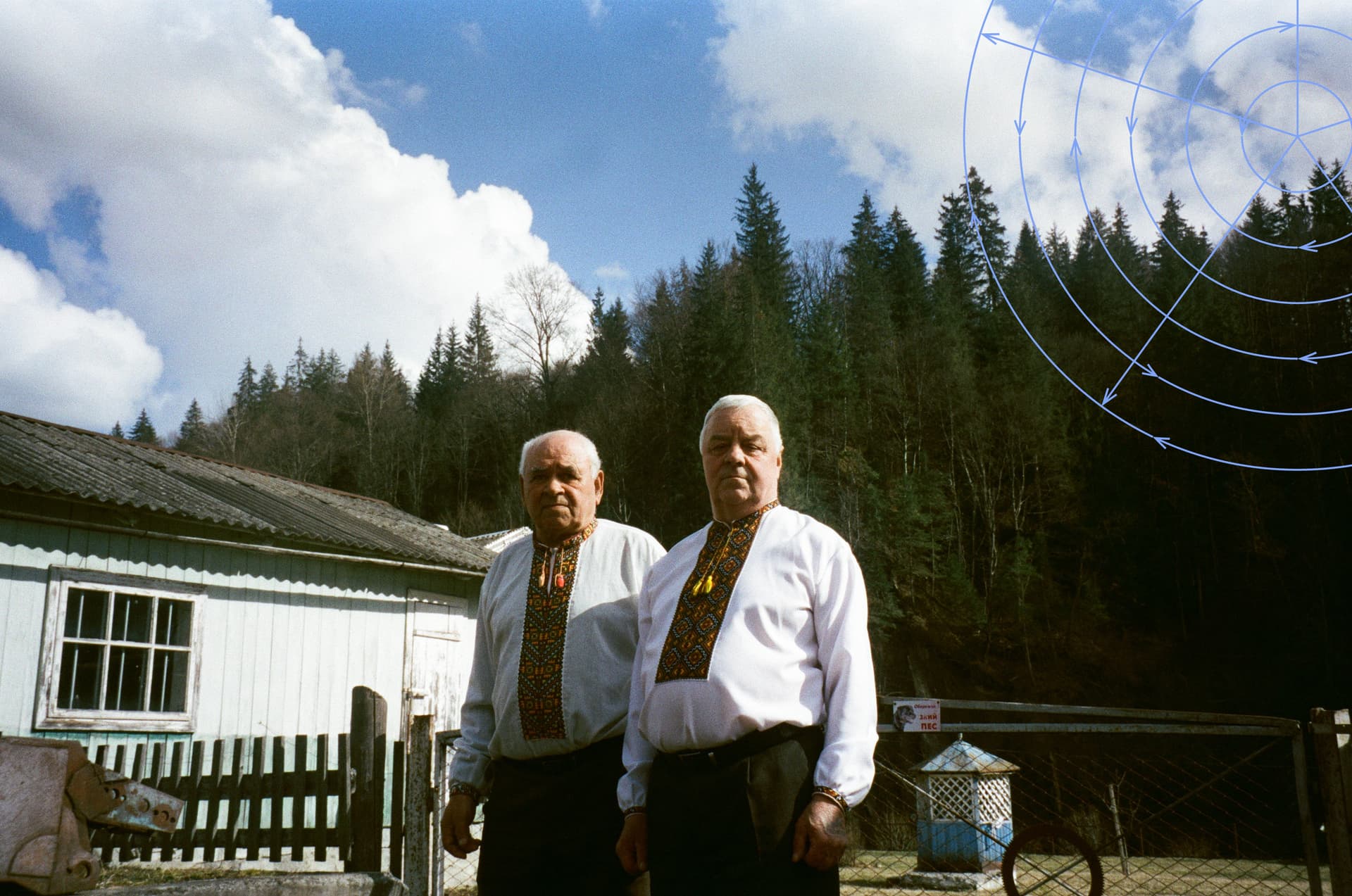 Can you tell me a little bit about the expedition and the documentary?
I had the idea to make a documentary about traditional music even before the radio started, but didn't have the resources or the right time to do it. In December last year, we decided to get involved with foundations and participated in a contest, from which we received funding to make a documentary. 
At the beginning of spring, our team filled backpacks with sound recording equipment and set off on a two-week expedition to the Carpathian region. The goal was to explore the local musical flavour, whose roots are firmly intertwined in the fates of the region and its people.
While travelling, we met with instrument makers, musicians, museum workers, and ordinary people who cherish the culture and refuse to let the traditions of their native land fade away. By capturing the souls they revealed through singing and playing, as well as during simple conversations, we witnessed the conditions and aspects of everyday life in which traditional music is preserved, and, just as importantly, the challenges faced by local culture and the institutions that protect it.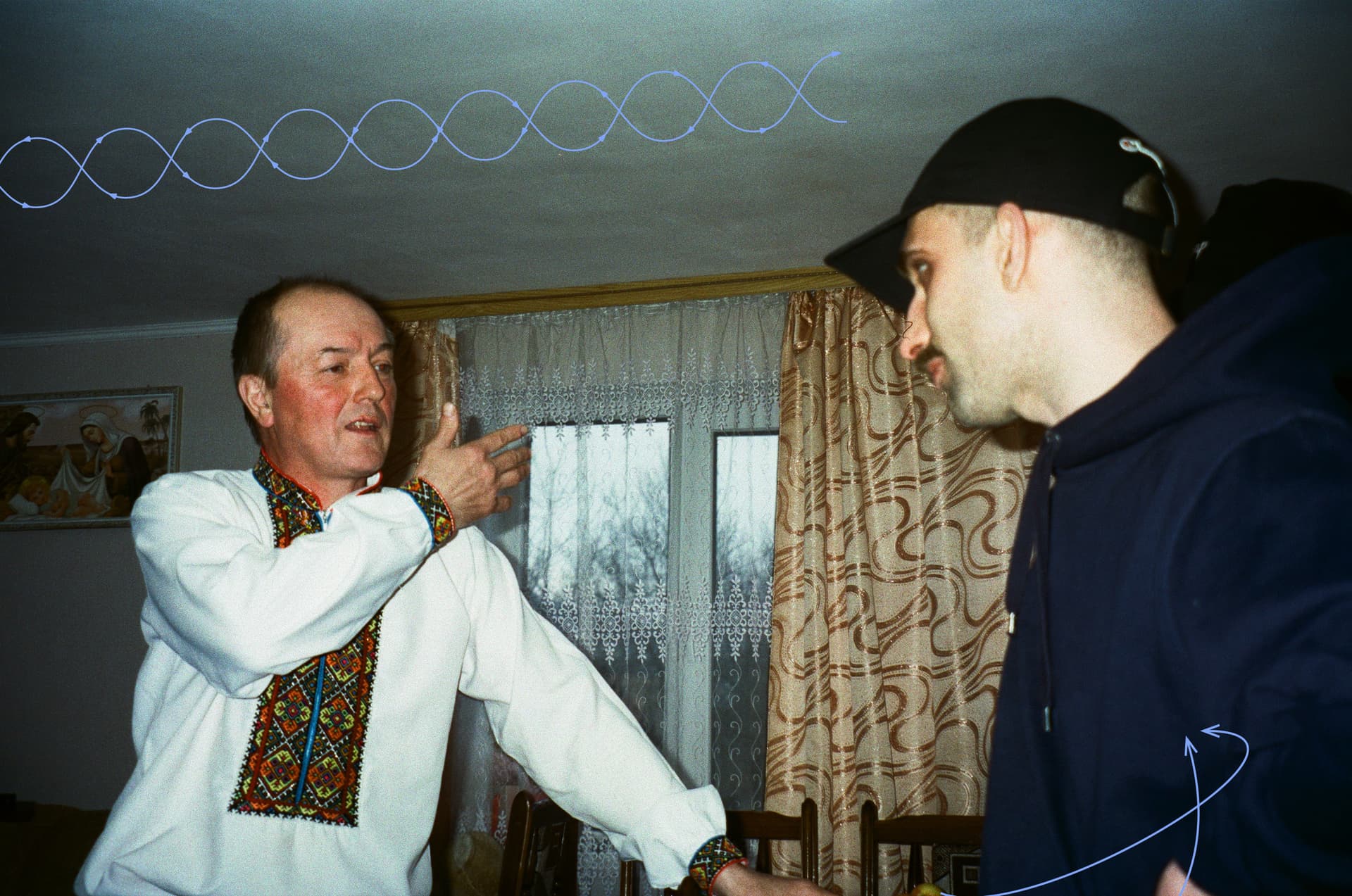 Our experience has resulted in a documentary project – an audio-visual story about the richness of our culture in the context of one region. With it, we primarily want to draw interest in studying the origins of our music and the traditions with which it is closely intertwined and to realise the extent of the priceless heritage that is scattered throughout Ukraine.
The compilation С​п​а​д​о​к was released after our first expedition. By recording the life and folklore of the Hutsul region, we have gathered a rich collection of audio artefacts that crystallised the echoes of the musical tradition of past generations, as well as field recordings that shape the worldview of the environment. Presented in a sample pack format (which is now available for free use), these recordings became the bricks for building a bridge between generations and found new life thanks to the current generation of Ukrainian musicians and producers.
We want to continue this project and explore all regions of Ukraine as part of it. We really see great social value in it.
What is the principle behind your curation?
When starting the radio, we were targeting musical diversity, but realised that most of the musicians around here are club music oriented. So the main challenge for me was digging broad-minded selectors and working with young musicians to bring out the full extent of their musical interests that extend beyond the clubs. Since there were almost no professionals among the residents, I spent most of my time with the artists helping them form the concept of the show and discovering the ideas they put into it. 
I was also focused on building friendships with both local and Western platforms that are close to our hearts. Therefore, the main principles I would name are: openness to friendship and cooperation, absence of prejudices and readiness to help, support and sharing my own experience.
Have you personally changed your approach to music after having discovered so many new names and sounds?
I guess I've been pretty lucky, as most of my life I've been fascinated by and studied quite different forms of music, from traditional and academic to experimental and avant-garde phenomena. My grandmother gifted me 300 vinyl records in my childhood, which had a huge impact on my perception of music. 
So I can't say that my approach has changed in any way, but rather that I felt more strongly that I am in the right place and doing the right things. 
How has the war changed your approach to music and running the station?
​​Being an independent radio station during martial law is quite an adventure. It's worth mentioning the power outages, the radio's operation using generators, broadcasting during the shelling of the city, and the lack of resources as the country is going through a difficult time for funding cultural projects. The main thing we've learned over the last year is to make big things out of nothing. 
As for the music, goals, and format, they haven't changed since the start of the full-scale invasion, and the sense of the rightness of our mission has only increased. 
What would be your ideal broadcasting schedule on Gasoline? What kind of artists and sounds would you love to have on the station?
I think we have set the right vector and the rest is just a matter of time and resources. There have been a lot of really unique shows during the year. 
For me personally, it's important to continue to discover the richness of the music world together with the radio residents, as there is still a lot to hear and talk about. That's why my dream is to air shows filled with a variety of forms that would not be driven by trends or prejudices. 
The station is currently on a kind of hiatus. Why is that and what does the future hold for Gasoline Radio?
As is often the case with cultural projects, we have run out of resources to support the team financially. Therefore, we are now preparing to launch a crowdfunding campaign to raise resources for our own physical space, the profit from which will help us finance the radio. 
In the near future, we want to focus our efforts on developing the label and the possibility of creating a sub-label that would focus entirely on reissuing folklore and archival music from Ukraine. Of course, we will also be looking for opportunities to continue our series of expeditions and documentaries, which aim to explore the current state of traditional music and build a bridge between the music of the past and present.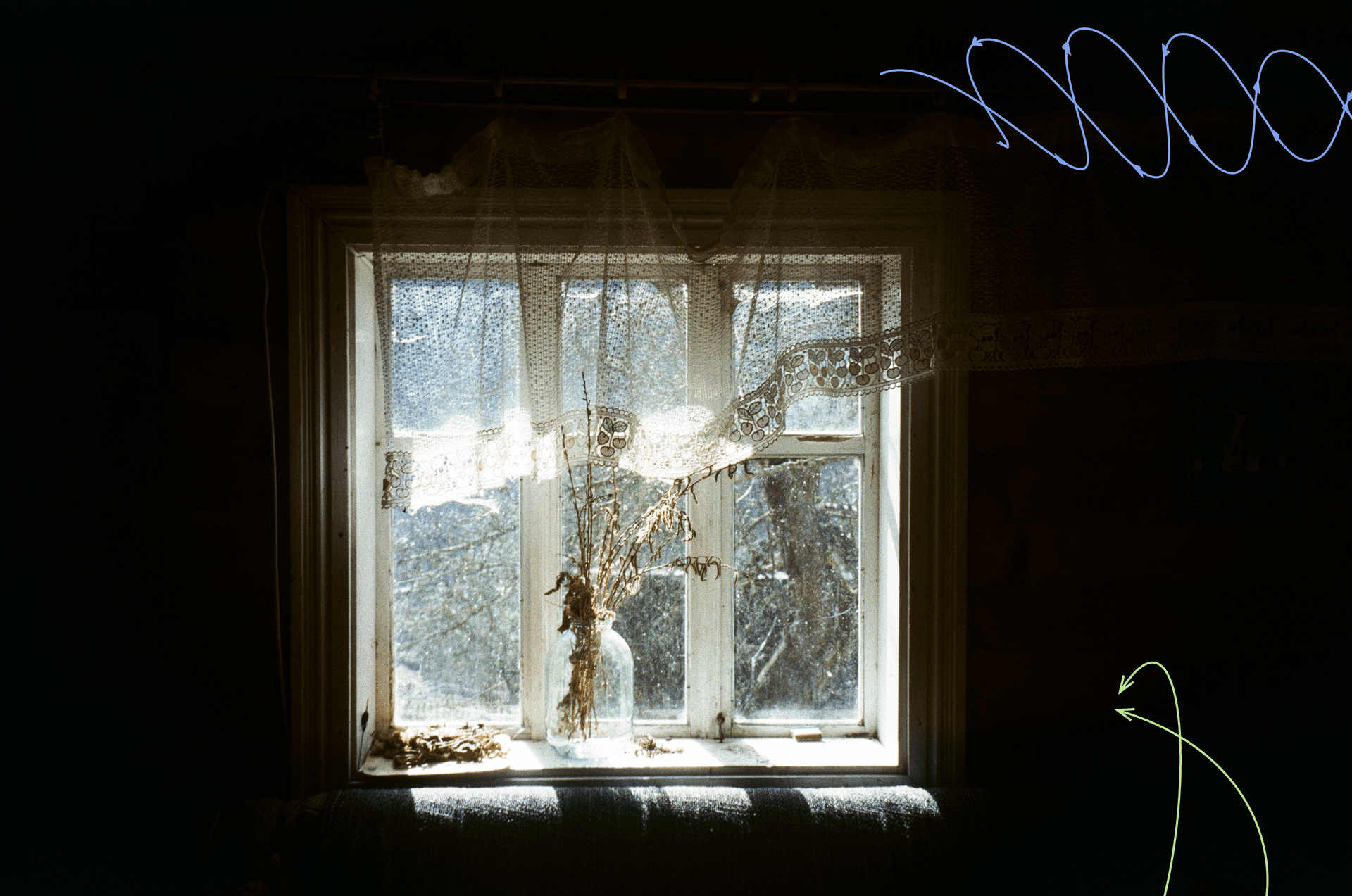 Stream Gasoline Radio or follow on Instagram, YouTube and Bandcamp. Listen to Gasoline Radio's Refuge Worldwide takeover here.
Images:
(Header) Gasoline Radio team: Oleksii Makarenko, Valeria Obodzinska, Sasha Ushenko, Anastasia Slutska, Bogdan Zaiets.

Oleksii Makarenko.

Oleksii Mikhaelenko, host of Bro, do you even jazz? on Gasoline Radio.

Bogdan Zaiets, sound engineer.

Vasyl Vipreychuk, a performer of traditional songs, and Vasyl Zitynyuk, violinist, in Staishche village.

Oleksii talks to cymbalist Vasyl Tymchuk from the village of Verkhovyna in Prykarpattia.

Sashko, student of multi-instrumentalist Petro Hrymalyuk in Richka village.

Richka village.
All photos courtesy of Gasoline Radio.